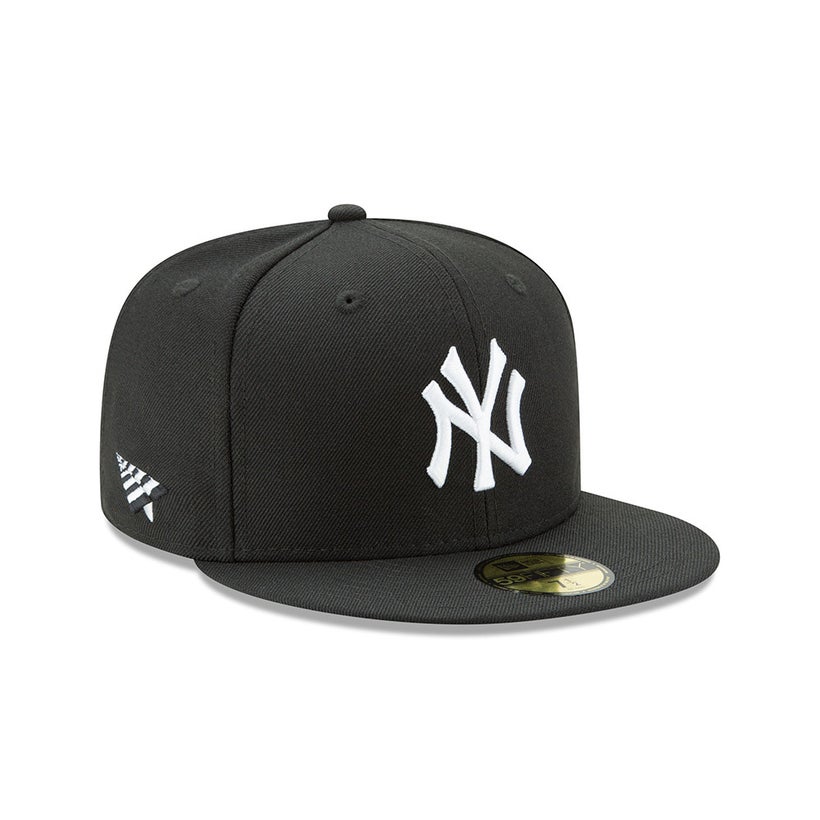 Major League Baseball (MLB) prides itself on history and tradition. And when it comes to America's pastime there is nothing more definitive than the on-field game day baseball hat.
New Era's 59FIFTY baseball cap has been MLB's gold standard for on-field baseball hats since the 1980's going back to their slogan "The Cap the Pros Wear."
However, throughout the years, it has been more than just professional baseball players that has enhance the popularity and legacy of the MLB hat. From generation to generation, father to son, coach to player, family to family, the MLB baseball hat has made a lasting imprint on the fabric of America, as traditional as hot dogs and apple pie.
It was with Jackie Robinson's racial integration of the game in 1947 and Larry Doby's integration of the American League 3 months later, when MLB truly became a game for all. From Willie Mays' Giants hat flying off when he stole a base, through the stylish 70's with all-stars like Reggie Jackson and Rod Carew hiding their overgrown afros under their game day hats, to "The Kid" Ken Griffey Jr. wearing his cap backwards during batting practice, and Derek Jeter's classy tip of the cap during his final game at Yankees Stadium, the on-field MLB hat has never gone out of style in American society or urban culture. MLB's signature product has been a mainstay in urban communities, hip-hop culture and street-wear fashion. It's an essential item and a sense of pride.
"The success of the MLB cap is pointed to two things: die-hard fans who love their team, but then there's also a city pride. Even if you aren't a Yankee fan, you're a New Yorker, and that is your crown," Piper McCoy, Director of Public Relations and Entertainment Marketing, New Era
Recognizing the growth and global impact of lifestyle brands, New Era has worked tirelessly to be at the forefront of meaningful collaborations highlighting the strength of community and culture. Spearheading this operation for the New York-based company is Washington DC native Piper McCoy. It's Piper's business to maintain the integrity of the brand while recognizing what's on trend in today's culture. It's that balance that has made New Era undeniably the go-to hat for any lifestyle brand.
When it comes to lifestyle brands, Roc Nation has demonstrated an appreciation for tradition while keeping their focus on current movements and constantly pushing boundaries never seen before from a company with its origins deeply rooted in hip-hop. There seems to be no limitations on Roc Nation's influence and it is their creativity, design, and execution that has placed them at the center of global culture. Sitting at the head of Roc Nation's Lifestyle operation is Emory "Vegas" Jones. A self-described "fashion guy," Jones has built his business career on being present within the hip-hop and street wear culture, while ahead of the industry in understanding trends. Jones also credits relationships and patience as key elements to his success in breaking new ground for Roc Nation.
"Roc Nation started with a hat and, at the time, we did not have a relationship with New Era, but when I got a chance to work with New Era; it's been New Era ever since. For me, it was the perfect marriage." Emory "Vegas" Jones, Head of Lifestyle, Roc Nation
New Era's gold standard, Roc Nation's trailblazing path, and MLB's signature place in American culture will continue on March 31st when they come together to officially release their first-ever collaboration of 59FIFTY hats, exclusively at select New Era and Lids stores, along with neweracap.com and Lids.com.
The collaboration will have three different launches: Opening Day, Summer, and Fall, with each release telling a different story.
To learn more about how this perfect game came together, I spoke to Piper McCoy, New Era's Director of Public Relations and Entertainment Marketing and Emory 'Vegas' Jones, Head of Lifestyle at Roc Nation.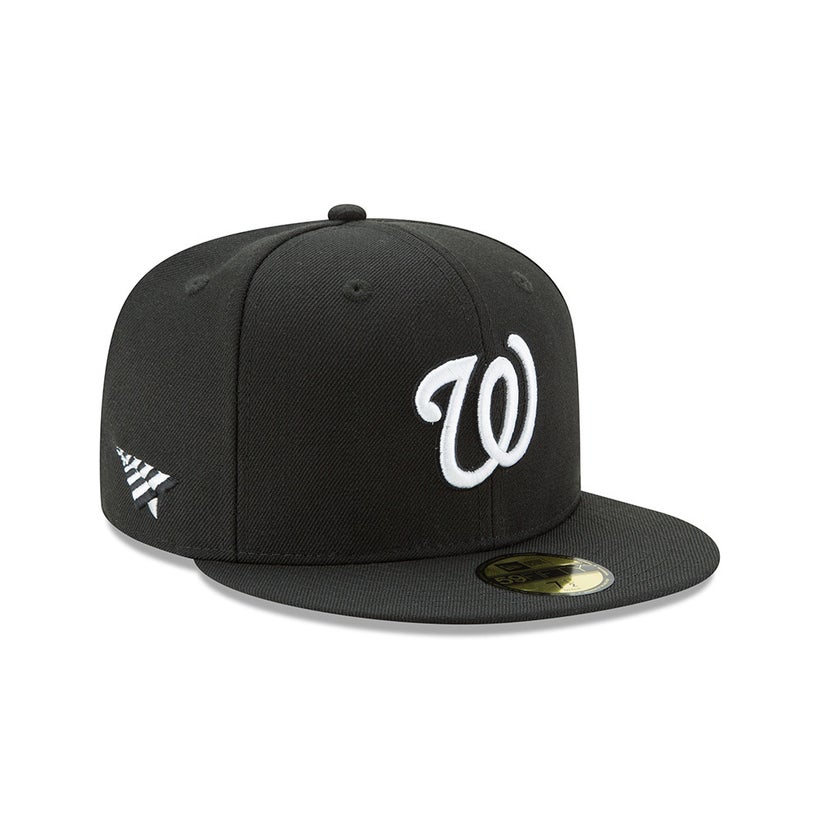 New Era has a long tradition with Major League baseball and a successful relationship with Roc Nation, how did this collaboration come together?
Emory: I think it came about from me having a relationship with New Era for the last four years and us doing great things together. Our [Roc Nation] first release wasn't New Era, but when I got the chance to work with New Era; it's been New Era ever since. For me, it's the perfect marriage ... I feel like we are great at what we do, and I felt like New Era is the best at doing hats, nobody else did better. Once I made the connection there, it became just a production business relationship. And I think a lot of people think it's bigger than that but I think we respect each other's gift at what we do best.
How did you bring MLB into the mix?
Piper: Just to piggy back off what Emory said, the Roc Nation logo and the idea of head wear already existed ... It was Emory's brain child and something that the Roc Nation team had brought to life and wanted to bring into the marketplace. I think one of their key goals was craftsmanship and we have always been so honored at New Era Cap that we were trusted for our craftsmanship and that Roc Nation trusted us to bring a quality item to the marketplace. And that speaks a lot about just how they feel about their brand and how they feel about their brand consumers. They wanted to give their supporters the best head wear option possible.
So our relationship is really about trust. We have Roc Nation, who's created this amazing product, we have New Era Caps who Roc Nation has trusted, and now there's MLB, who was so excited and recognized the cultural movement that was happening with Roc Nation and thought that this marriage would just be the perfect collaboration. MLB recognized what Roc Nation was doing in the marketplace, and they thought to themselves, "They speak to an audience that we would love to speak to. How can we introduce ourselves to Roc Nation's audience authentically? Well, they already have head wear ... Let's have sixteen MLB teams …and, here we are.
Emory: At Roc Nation, we started off with the hat first. Understand, we called the hat "the crown," because we felt like the importance of putting on that crown… like I put on a Yankee hat, because I've been a Yankee fan my whole life. The importance of putting on that crown gives you a different feeling ... it was about when you do that and recognize how important the head is. Who else is better to do a head collaboration with first than MLB…they the ones who created that energy of the baseball hat.
Over the last decade, Major League Baseball has made significant efforts to attract a younger, more diverse demographic. Was that ever a discussion regarding this project?
Piper: Baseball never really needs to re-market, right? Because the idea is that it is America's pastime, it is an American sport. They are a heritage brand. But I think what they wanted to do was open up who they were talking to. MLB is a successful league, it's an honest league, it's a culturally relevant league, and now they decided instead of just being America's pastime, how do we work on being America's sport? Not just something you do in your pastime, but how do we become the part of a constant conversation? And I think that's sort of what their initiative was ... to be at the front. And in order to be at the front, they wanted to partner with someone that they deemed was already at the front, and that was Roc Nation.
Emory: I have so much respect of Major League Baseball. I think when it came time for this opportunity to present itself, what we stand for at Roc Nation makes sense for us and MLB.
There are 3 releases: Opening Day, Summer, and Fall with each release telling a story. What are those stories and why are they important?
Emory: It's funny ... When we first started doing the design process, and they was giving me the freedom to do some things - I think a lot of people would have let their arrogance get the best of them, because it would have been the chance for them to brand their company, I didn't look at it like that. The first thing I did was I put my respect on the table ... Thought once I'd respect MLB, and they'd be amazed ... and that's when we got to the black and white pack, because I felt like the black and white pack is our DNA as well as. When you talk about where we're at in culture now in 2017, everything is a 360 cycle, right? Everything is back to what it used to be. For me, I felt like, let me go classic. Green under visor, white inside, black is classic ... it represents both of us well, and it's part of who we are ... it was a force to me.
I didn't look at it like me putting my logo on the front and doing something with it… I couldn't see myself doing that. Maybe a year or two from now, once we make this right and make this look good and get to that next two or three phases you can do that, but I wanted to share my respect for MLB first. That's what these first three collections represented for me.
And going from the black and white pack to the Americana pack, because I feel like at the end of the day, with everything going on… I love what we stand for as Americans. Americana ... MLB being America's pastime ... I had to look at it like, what should we do? Take it back classic ... Red, white and blue represents what we do during that time ... We're releasing it around either Memorial Day or the Fourth July... it speaks volumes to everybody, and then for the third pack, I felt like we can give MLB some extra culture to go with what we're already doing ... Let me go and give them a little spice, let's do a simple spice, but it's not overthought.
Is it important for Roc Nation to break new ground and do things beyond the label of hip-hop?
Emory: We want to show kids who are dreaming about being more… that there's something different out there beyond what they consider normal. When you talk about sneaker publishing, even if it's somebody that comes up and talks about Nike and Jordans, that's the easiest thing… don't talk to me about something that everybody knows, that everybody's done. Broaden your mind. I want the everyday kid to broaden their mind. That's why I like to deal with things that are beyond the average. I want to show the world more, show the kids more, because I wake up and regardless of how people look at how we do our business, I think about the that kid with everything I do with Roc Nation.
From a consumer standpoint, the limited releases can be frustrating. Is there a way to make these types of collaborations even more accessible, or does that lessen the quality of the release?
Piper: New Era produces head wear 365. We are the official head wear of the MLB on field, the official head wear of the NFL on field, and we're working on our partnership with the NBA. There's no shortage of head wear. But we also recognize that there are cap collectors, and there are cultural enthusiasts who might not be a fan of a team... So we look at these collaborations as an opportunity to talk to people that we don't talk to 365, and with that, we try to go into it calculated and respectful that we never want to flood the marketplace. We're saying that there are maybe two thousand of you out there that really loves culture, that are really moving the needle. There are two thousand influencers out there that are shaping the way kids are shopping and dressing in their cities, and for you, for all that you've done for culture, here's a collaboration of a historic team and business, like the MLB, and a cultural pioneer like Roc Nation.
For us, it's respectful to do these isolated collaborations. It's our way of acknowledging a world that we don't speak to, so we lean on Roc Nation very heavily to take the charge on a project like this. That's their audience. We recognize that the lifestyle business is growing at a rapid rate. It's a business we want to get involved in... but to authentically get involved in it and be respected, we have to be respectful, and I think collaborations like this, by isolating them, by keeping them very tight, is our way of not trying to make money but our way of trying to dip our toe into a world that we are very excited to be a part of.
I really can't think of a better global lifestyle partnership than Roc Nation, New Era, and Major League Baseball. I don't know if everyone really understands how epic this is for culture.
Emory: I think it's like a great album. When you look at Jay Z's Reasonable Doubt ... It took ten years for people to really appreciate what Reasonable Doubt meant. I think the beauty of what this means to culture is going be something that people realize years down the line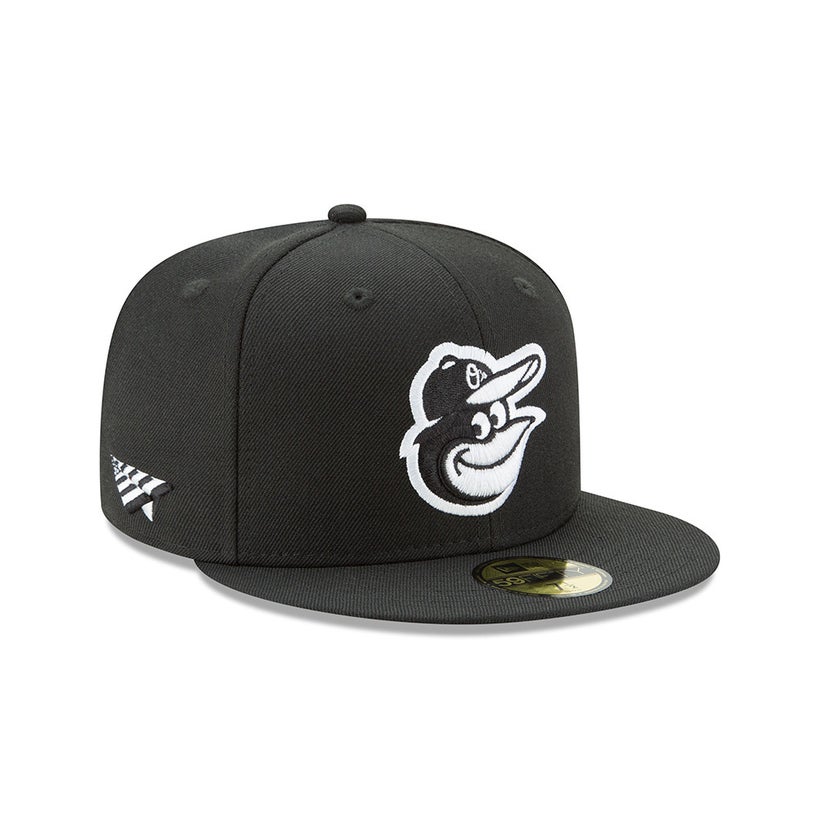 The MLB X New Era X Roc Nation Black and White pack will be release at select New Era and Lids stores and also NewEra.com and Lids.com
This post was published on the now-closed HuffPost Contributor platform. Contributors control their own work and posted freely to our site. If you need to flag this entry as abusive,
send us an email
.