On the morning of January 6th, more than 50 artists descended on the damaged Cinque Terre town of Vernazza, armed with a vivid message of hope.
Organized by painter Antonio Barrani, their mission was called "Un Arcobaleno di Solidarietà per Vernazza" -- A Rainbow of Solidarity for Vernazza. Each painter took a lifeless, boarded-up doorway along Via Roma and transformed it into a work of art.
More than just decorating the Via Roma, this avenue of art is designed to inspire all who love Vernazza to play a role in her recovery.
As you page through these images, we'll use the captions to bring you up to date on Vernazza's recovery from the October 25th disaster -- and what you can do to help one of our favorite villages in Italy spring back to life.
Visit Vernazza this summer! It's the best contribution a traveler can make. Can't swing it? Then imagine what you might spend on a day-trip to Vernazza.

Donate that amount to Save Vernazza or http://www.vernazzafutura.blogspot.com/.

Either way, you'll be a hero.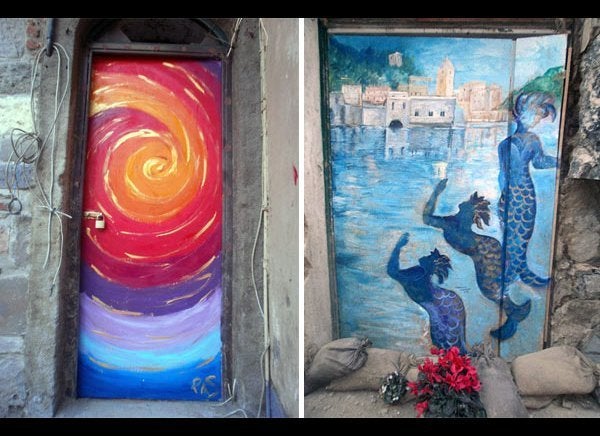 Related