In June's French parliamentary elections, President Emmanuel Macron's party won 350 out of 577 seats, or 61% of the lower house. 39-year old Macron was voted head of state in May, securing victory for his party, La République En Marche! (LREM), which was only created in April 2016. Both elections were unprecedented and a historic upset for France's traditional left and right parties, which for the last 60 years had enjoyed a duopoly over political power. This is truly new: in my lifetime, I have not witnessed such changes in my motherland.
Centrist and pro-business Macron, who cruised to the presidential palace on a wave of popularity, presently enjoys a sizable majority in Parliament. It is now up to him and his team of political novices, many of whom are minorities and women, to completely reform a nation fed up with traditional politics and politicians.
Enthusiasm has grown for a country burdened with high unemployment and a lack of opportunities for even the most skilled. The French, both at home and abroad, sense that their nation might finally have a real chance to reform.
The political power Macron currently holds threatens some but represents a concrete ability to deliver on his promises to 'disrupt' the country. While the conservative right (Les Républicains) may present some opposition to his program, the breadth of LREM's ideas, oftentimes freely borrowed from all boards the left and the right, should keep it above the fray of any concentrated disagreement. In other words, there is no real opposition today.
LREM's victories are clear positives for Europe as well: Macron's pro-EU agenda has alleviated concerns over nationalism created by Brexit and the election of Donald Trump.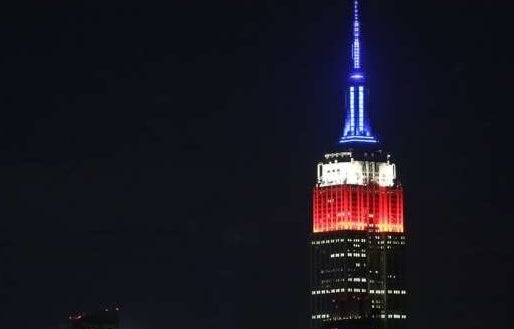 Holding military parades, hosting meetings in the Palace of Versailles and occasionally publicly displaying swift authority (he recently forced France's top military officer to step down over a budget fight), Macron has adopted a self-described 'Jupitarian', regal approach to governing France. Comes September, this approach must allow for tact: needless to say, it is in direct opposition to the working class, blue collar culture of union leaders.
France isn't the only Western nation currently walking an unbeaten path. We in the United States have a president with no prior political experience. Like Macron, Trump (who visited the French president last week over Bastille Day) was a long-shot candidate running on a nontraditional platform buttressed by a tech-savvy, shoe-string budget campaign. His election, like Macron's, also proved a shock to the establishment.
Once elected, Macron allowed his team to evolve more than Trump's by appointing several known figures to minister positions. At the same time, he gave a chance to high achievers who wouldn't have a background in policy-making by surrounding himself with staff from the private sector. Trump, on the other hand, seems to have valued keeping his inner circle to his family and past business associates mainly, to a few exceptions.
In some sense, erudite Macron is the antithesis of rough-and-tumble Trump. While Trump holds the most power in the Western World, Macron leads in popularity. Moreover, Angela Merkel has been contested both in and outside of Germany for her stances on the EU; hence, Macron has an opening to become Europe's most listened to voice.
He is in a good position to become a historically significant figure: his domestic economy has begun to pick up, his predecessor Hollande set a low bar for success (he reached 4% in approval ratings at some point) and given the political power at his disposal, he may succeed in pushing through real change in France. Could it now become Europe's golden boy? Optimism is de rigueur, and Macron has a chance to Make France Great Again!
Calling all HuffPost superfans!
Sign up for membership to become a founding member and help shape HuffPost's next chapter
This post was published on the now-closed HuffPost Contributor platform. Contributors control their own work and posted freely to our site. If you need to flag this entry as abusive,
send us an email
.