I want to share a beautiful story with you about a romantic environmental adventure novel I wrote 20 years ago that reunited two dear high school friends. My dear friend and I shared a very special friendship bond and we ate lunch together everyday until we both graduated. Over the years, we both moved on with our life. I began to pursue my writing career and I got married and I thought about my high school friend at times and I wondered if he thought about me. Five years ago, after I had been active on Facebook for a couple years, I received an unusual surprising friend request and private message from an old friend who I lost touch with after we both graduated. We were very close friends in high school and we felt sad when we had to say good-bye and part company. When I saw who the friend request was from, I was very surprised and couldn't believe my eyes. I accepted his request and we chatted via private message on Facebook several times for a couple hours. He told me that he has been working for an airline and part of his job is to move luggage back and forth and clean the planes when the travelers get off the plane. He told me that he saw a book that was left behind on one of the plane seats and he was curious about it. The back cover faced up and he saw the photo of me and my husband and he recognized me, but he couldn't place my face or remember my name. He knew that I looked familiar and he saw the author name as D.A. Colvin, which is the name I used to use before began using my full name, and then he read my bio.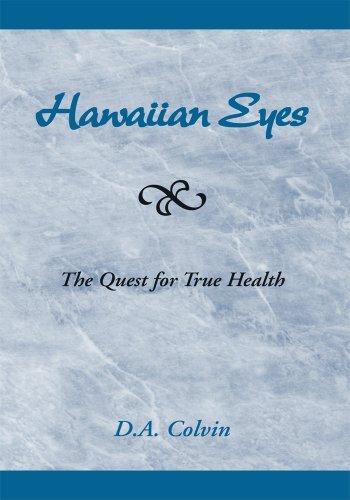 He was very excited and couldn't believe that it was me. He remembered that we were good friends in high school and he was very happy to find me. He read the novel and was riveted. He enjoyed reading it and decided that he had to find me and reunite with me and tell me how much he missed me and what a talented wonderful writer I am, to which I was very touched and happy to hear from him. My dear friend told me that he was nervous about writing to me, but when I told him how happy I was to hear from him, all that nervousness faded and we have been chatting and talking on the phone since that day. The title of the novel is Hawaiian Eyes, the Quest for True Health, and is currently being sold on Amazon Kindle. I am very thankful for social media and the wonderful gifts, blessings, and opportunities I have received since the first day I discovered it.
Calling all HuffPost superfans!
Sign up for membership to become a founding member and help shape HuffPost's next chapter