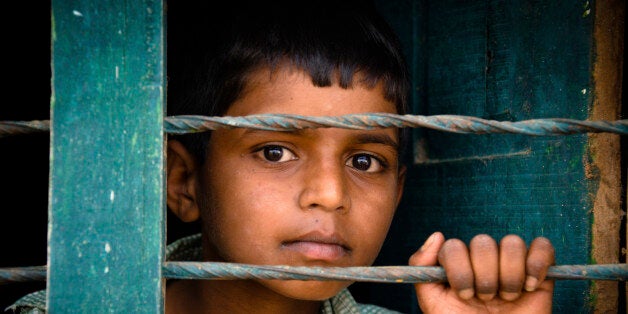 As violence escalates in Syria and large numbers of migrants risk their lives on journeys to Europe, we must remember what parents in war-time seek: a future for their children.
Just as the global community has a responsibility to help house, clothe, and feed these children, we have a moral responsibility to use education to help them build a better future. We also have the knowledge to do this well.
Syrian refugees do not need temporary education programs. The average length of displacement for refugees globally is 17 years. We have every reason to think that Syrian refugees will conform to that average. This means that Syrian children's one shot at an education will occur in exile. They need access to a complete education, preferably to be fully included in the national education system of the country of refuge.
The process of integrating refugees into national education systems presents political, economic, and social challenges. The global community must support the teachers and Ministries of Education who are on the front line of this integration.
Though the media is focused on Syrians in Europe, the reality is that 86 percent of refugees globally live in a country that neighbors the conflict-affected country of origin. The vast majority of refugees from Syria live in Lebanon and Jordan; those from Afghanistan live in Pakistan and Iran; those from Somalia live in Kenya and Ethiopia.
These countries have the most experience in meeting the educational needs of large numbers of refugees. And they have figured out that integration works best in educating these large refugee populations: refugees and citizens following the same curriculum, in the same language, often in the same classrooms. To support Syrian children, the global community must learn from these contexts.
This inclusive approach is also recommended by the United Nations High Commissioner for Refugees. Yet it is not easy in Nairobi or Beirut, just as it would present immense challenges in New York or Berlin. Imagine one out of four students in your own child's class recently arrived from a deadly war.
But integration in schools reflects what we all seek for our children: stability. To build a future in the midst of uncertainty, refugee children need teachers who are trained, a well-developed curriculum that builds skills and knowledge, and the possibility of certifying their learning. These elements are more likely to be present in national education systems than in refugee-only schools, outside of any system.
Being physically included in national schools is the first step for building strong futures for refugee children. Then, the challenge becomes creating environments where refugee children are socially included. Syrian refugee parents describe to us how they fear sending their children to Egyptian schools due to on-going physical and emotional bullying. These experiences undermine what refugee children seek through education: belonging and connection that will allow them to learn.
The best support will come from a focus on teachers, not just constructing school buildings and buying textbooks. We find that the clearest priority for teachers of refugees globally is training to meet refugees students' social, emotional, and learning needs and to help refugee and national students understand each other and get along.
Despite knowing integration into national education systems is good for refugee children, it is a political challenge. The lack of political will almost always reflects real resource limitations. Most countries that host large numbers of refugees have education systems that are already under-resourced and over-stretched. We find that the will to integrate can be facilitated by easing constraints on teachers, on schools, on systems. Where will these resources come from? So far - not from the global community. Education receives less than two percent of humanitarian aid.
To ensure that Syrian children can build strong futures, for themselves and for their society - for our global society - the global community must provide political and financial support to the training of teachers and the integration of refugees into education systems throughout the Middle East
Related
Popular in the Community