My OCD gift to you: a gallery of the best nail colors this holiday season. Just one quick note, all the glitter polishes are in a clear base, so I used three to four coats to make them opaque. They also make great topcoats. The rest you can probably figure out yourself.
"Let It Snow" by CHINA GLAZE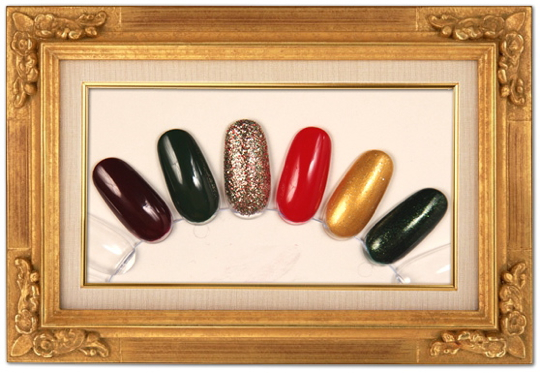 From left to right: Velvet Bow, Holly-Day, Twinkle Lights, Poinsettia, Champagne Bubbles, Glittering Garland.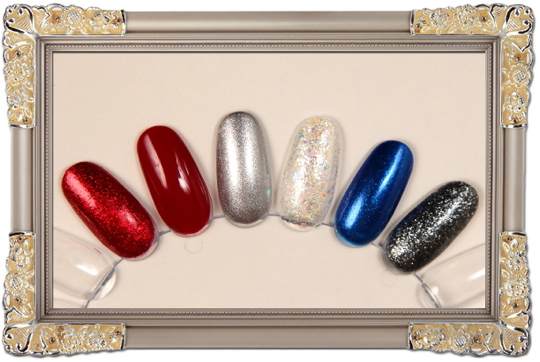 From left to right: Ring in the Red, Winter Berry, Icicle, Snow Globe, Blue Year's Eve, Tinsel Town.
"Gems & Jewels" by ZOYA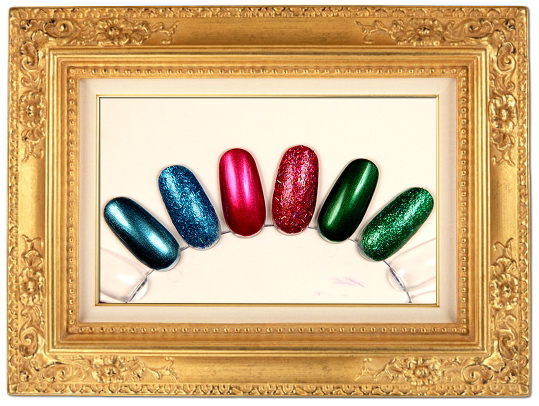 From left to right: Noel, Twila, Izzy, Kissy, Holly, Rina
"The Plum Truffle Collection" by CND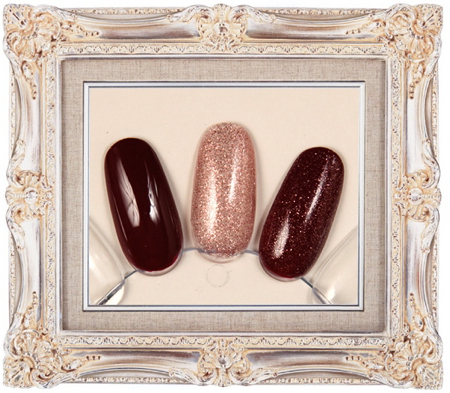 From left to right: Plum Truffle Color, Truffle Sparkle Effect, and a layer of Sparkle Effect over Plum.
"The Muppets" by OPI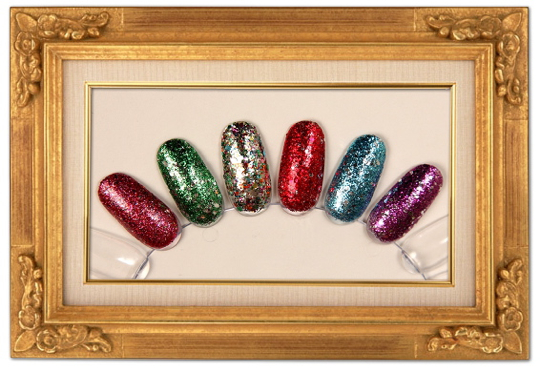 From left to right: Excuse Moi, Fresh Frog of Bel Air, Rainbow Connection, Gettin' Miss Piggy With It, Gone Gonzo!, Divine Swine.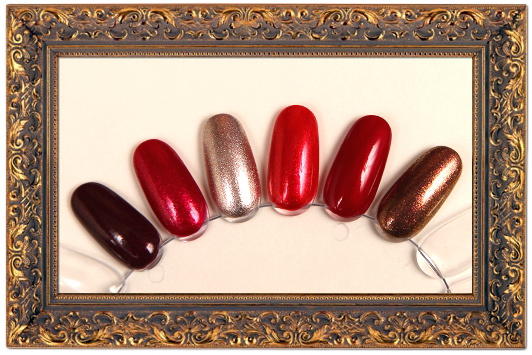 From left to right: Pepe's Purple Passion, Meep-Meep-Meep, Designer... De Better, Animal-istic, Wocka Wocka!, Warm & Fozzie.
"Holiday Glitters" by NICOLE BY OPI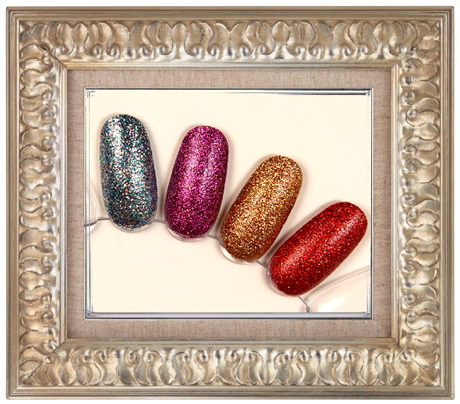 From left to right: Snow-man of My Dreams, My Sleigh's in the Shop, Glitter In My Stocking, Orna-ment for Each Other.

Related