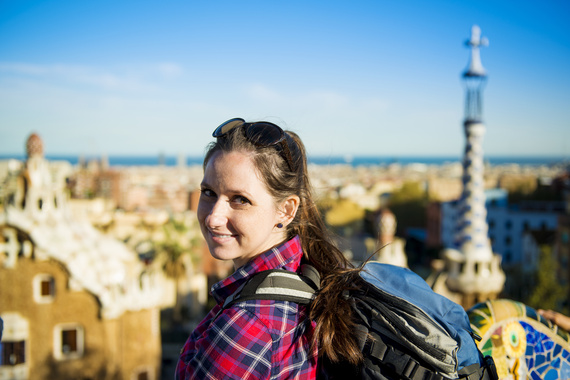 Malia Obama's decision to attend Harvard after taking a gap year made waves across a country that is used to sending its children to college directly after graduating high school. A fairly common practice abroad, the gap year is growing in popularity in the United States. An incoming college student does not need to be the President's child to take advantage of one.
What is a gap year?

A gap year refers to a college bound student's decision to take a year off between graduating high school and enrolling in college. The college saves a spot in the following year's class for the student. A gap year provides an incoming college student with a year to explore herself and her reasons for going to college. Some students pursue their interests by working or volunteering in their hometown. Others work or travel abroad. Many students who take a gap year report increased confidence and perspective when they arrive on campus the following fall. As the cost of college skyrockets, the gap year is growing in popularity as families seek to ensure that their children are focused and achieve their college goals.
An admitted student must ask permission from the college to take a gap year. Some colleges ask for students to detail their plans for the gap year while others just have basic rules like not enrolling in another college for academic credit.
A gap year can provide a student with reasons to excel in college.

After spending years in what can feel like a rat race of honors classes, SAT prep, varsity sports, and community service, some incoming college students who were so focused on excelling in high school and applying to college have developed little understanding of why they want to go to college in the first place. A year of growth outside the classroom can provide incoming college students with perspective on what they want to do in college and beyond before paying the shockingly expensive cost of a college education.
A student who takes a gap year can learn about what motivates her and approach her college career with more focus. For example, a student interested in medicine could work or volunteer at a medical clinic before beginning difficult premed classes and deciding whether that field is for her. This experience may shape her interest in a particular area of medicine, or lead her to decide that she is more interested in another field like law or business. Either way, the student will have a better understanding of her college path having explored her interests before she arrives on campus.
A gap year may provide a waitlisted applicant the opportunity to attend her dream college.

If an applicant is waitlisted at her dream college, she could consider offering to defer and secure a spot at that college for the following year. When a college offers an applicant a spot on the waitlist, that college's admissions office wants to admit her, but may not have enough space in its incoming class. If an applicant is determined to attend her dream college, even if it means waiting an additional year, she should develop a plan for a gap year that is consistent with her goals for attending that college and present it to that college's admissions office. The applicant should demonstrate that the gap year will add to her value as a student at that college by enabling her to further develop her passions, skills, and interest in a particular field that she will continue to pursue.
Greg Kaplan is a college admissions strategist and author dedicated to empowering families to develop their children's skills, passions, and interests and market them as high value applicants in the college admissions process. For more information on college admissions consulting and an advice blog, visit his website.

You can find Greg on Facebook