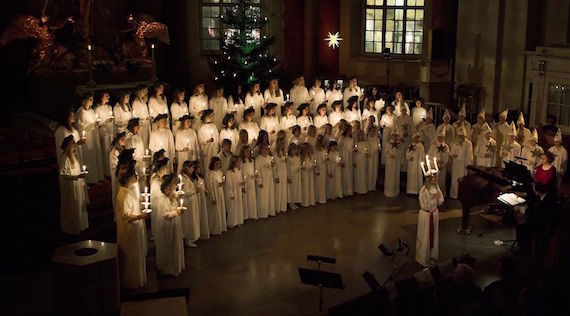 On a snow-cold winter's night in Sweden, a gay atheist and his husband entered Gothenburg Cathedral for the annual candlelit Lucia concert -- and, two hours later, emerged elated.
That atheist was me and in the months since that night the memory of that Saint Lucia celebration has reminded me anew of the power of music and beauty in the face of (post-election) darkness.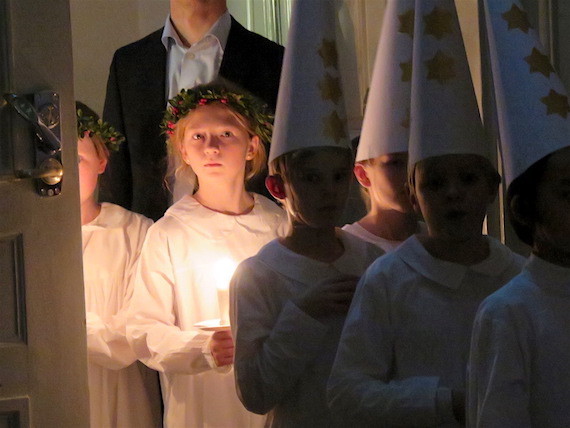 Few holidays in Sweden are as beloved as Saint Lucia Day, which is celebrated annually on the 13th of December. In the ancient Julian calendar, the Lucia tradition was associated with the Winter Solstice, the longest night of the year, a dangerous night marked by supernatural beings. As a bearer of light in the midst of a dark Swedish winter, Lucia appeared in white wearing "light in her hair."

"Ever since I was a kid, I have always loved Lucia Day," says Anders Öhrman, Editor in Chief of QX, Sweden's largest LGBT magazine. "As a little boy, I was a bit jealous of the girl who got to be Lucia -- she was always so beautiful and sparkled with light -- but since I was a boy I could only choose between being a star boy or a gingerbread boy in the parade. Not so glamorous."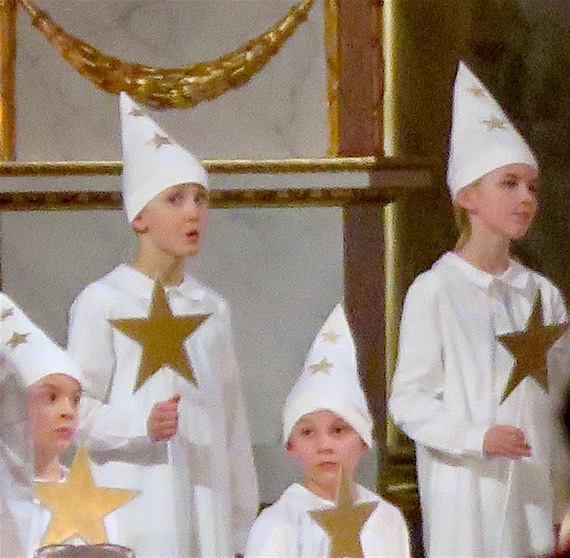 In the early 20th century, Saint Lucia processions began appearing in Swedish cities and today, nearly every city designates a "Queen of the Light." As Joachim Olausson, Managing Director of Hotel Skeppsholmen states, "One of my favorite days, Saint Lucia is the start of the Christmas season; it's so special to see the procession, which always reminds me of when I was as a star boy as a kid -- though, of course, as a gay boy, I actually wanted to be the Lucia with blond hair."
In Gothenburg, the Saint Lucia concert takes place at Domkyrkan, a yellow brick cathedral built in the classical style in honor of the city's founder King Gustav II Adolf. Surrounded by a cobblestone churchyard square, Domkyrkan provides a quiet, block-long oasis amidst Sweden's second largest city.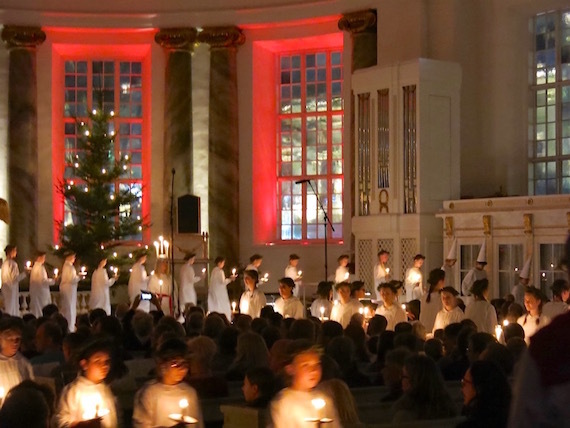 As my husband and I sat inside the cathedral, where every pew was packed from the portal to the pulpit, the lights dimmed and a hush fell over the crowd. And then, from the organ loft rang a chorus of ethereal voices, which was followed by the procession of children: scores of girls and boys filing into the cathedral from adjacent rooms, all dressed in white full-length gowns bearing candles, their angelic voices joined in harmony as they sang "Sankta Lucia."
Though my husband and I attended church services throughout our childhoods, religion has been difficult for us as LGBT American adults. Our atheism is a natural progression of our own enlightenment. Which doesn't mean that we can no longer see the benefit of religion for those who choose to believe. Truth be told, both of us recognize that religion taught us a great deal about compassion and decency.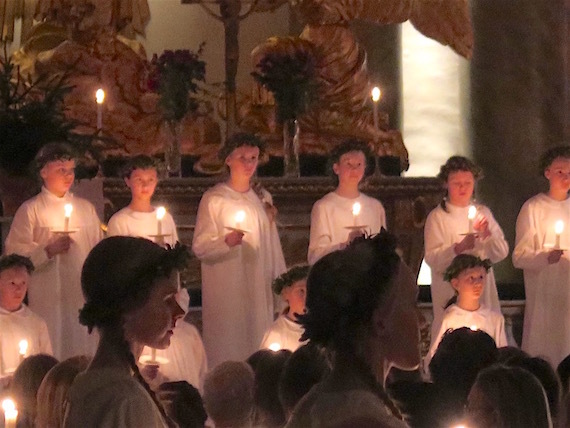 On that evening in Gothenburg, midway through the Saint Lucia concert, a soloist sang "Maria Wiegenlied," German composer Max Reger's celestial Christmas lullaby, which, for us, has always lifted our hearts with hope -- and when combined with the beauty of the children's choirs and the multitude of musicians and soloists within Gothenburg Cathedral, we felt our spirits soar.
As Magnus Lindbergh of Visit Sweden attests, "The Lucia concerts are sublime and never fail to leave you feeling hopeful."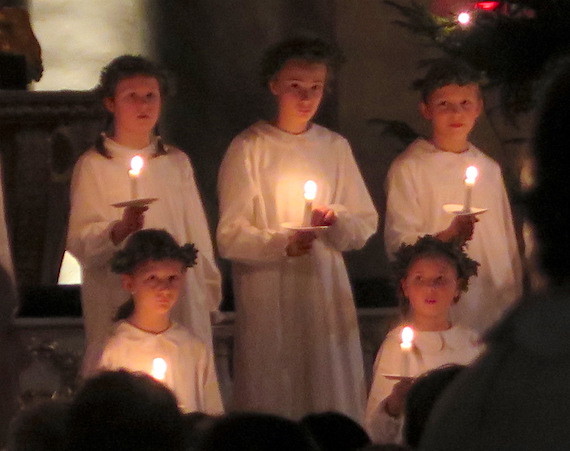 At concert's end, we walked out into the starry night to see Lucia's handmaidens and her star boys, still in their flowing white gowns, scampering across the churchyard and dashing behind doors before their return to everyday mufti.
In Sanskrit, the word sattva conveys goodness, purity and serenity -- and upon leaving Gothenburg Cathedral that night, my husband and I felt touched by the sattva of Saint Lucia.
While there are many beautiful holiday traditions throughout Sweden (including the traditional "Julbord" Swedish Christmas buffet tables), the Saint Lucia processions and concerts are the most beautiful reminder that, invariably, light will vanquish the darkness.
(Top photograph courtesy of Per-Anders E Hurtigh for Göteborg & Co; all other photographs courtesy of ©MRNY)
REAL LIFE. REAL NEWS. REAL VOICES.
Help us tell more of the stories that matter from voices that too often remain unheard.