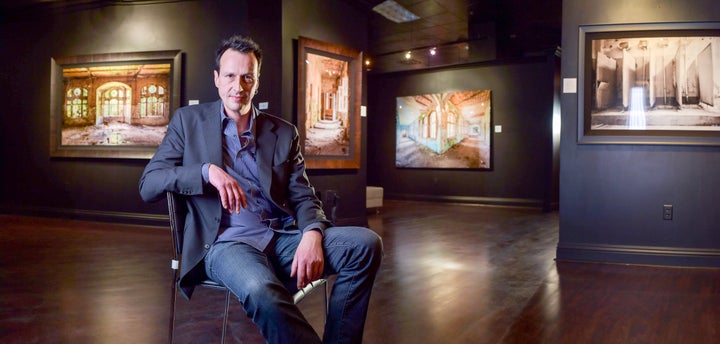 It was an early evening and I was excited to introduce my fiancé to my dear friends as we met in Tivoli village. Our evening allowed us to explore great conversations as we strolled the village until we were mesmerized by a piece of art that stared into the street causing us to walk into the gallery.
Upon entering I noticed the magic that filled this room. I call it magic because I knew I was witnessing a vision, an internal deep spiritual vision that only a true artist can display.
The interaction of the color and light intrigued me, the description of the pieces fascinating, the story behind each image memorable and honorable. A meet was inevitable. A sit down interview anticipated.
Mario Basner - a gem in the desert.
"I'm "home" now and couldn't be more grateful for it."
His words alluding and concluding his inspiration, motivation, aspiration, transformation and so much more.
Mario Basner started exploring photography as a teenager, when his father gave him his first 35mm camera. According to Basner, " It was very rudimentary then and I didn't get serious about photography until much later in life. I've always been a creative person though and started expressing it at age 6 through music. I received a lot of music education as a child, which also meant hard work and constant practicing. When I became a professional musician, photography became a creative outlet for me. It allowed me to be playful and created a balance point to the sometimes stressful demands of being a freelance musician."
Fast forward 20 years and Basner moved from Europe to Los Angeles where photography would become the center of his attention. He began to make custom B&W prints for a photographer friend, which started a string of events that eventually caused him to completely transition into photography.
Basner is deliberate when he chooses his subject. He looks for settings that affect him. "If something touches me and causes an emotional reaction I look to capture that moment."
"I always strive for the perfect end result - the final manifestation in a printed piece and what happens when it's viewed. I want to be able to have a dialogue with it; be able to get lost in the scene and look at something that takes me on a journey, emotionally and intellectually. Perception is very subjective - I tend to get drawn into an image if it somehow allows me to relate, which is completely personal."
The images that we viewed in April at the Tivoli village were a documentary series of an abandoned historic hospital in Germany. Basner said that it was in that process that he found himself. He realized what was important to him and how he should live his life.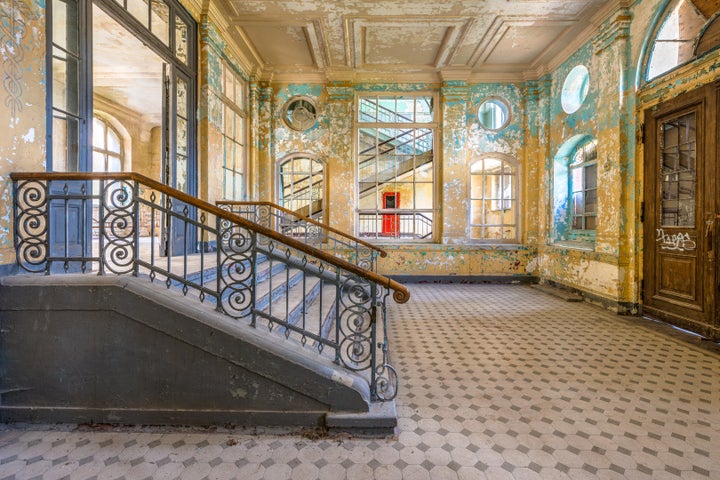 "I enjoy portraying things that represent something, particularly core values or a mindset. When I went on location for the documentary I had such a profound and humbling personal experience that I inadvertently put myself in service of what the site communicated to me. I am looking to share that experience with the viewer in order to provide them with the same emotional journey I was granted. There is so much to learn from history and the people who laid the foundation for the way of life we are able to enjoy today. I find it important to recognize values that were a significant part of how they accomplished that. There was pride in craftsmanship, traditions, culture, symbolism, integrity, respect and care, often an inspired approach rather than being primarily led by functionality and budget. Unfortunately the modern approach of todays world shows a concerning absence of many of these qualities. Providing an audience with this type of journey allows them to assess the reasons behind it; the importance of the values represented in the works and their place in todays world.
Seeing the fruits of those values is extraordinary; it's inspiring and puts the audience in a good place. Standing in the presence of these sites is often overwhelmingly powerful. If I can provide others with that same captivating experience then I have accomplished my goal. These sites have affected me greatly and make me want to be a better person - I hope my work can touch others and affect them emotionally. I see those emotional reactions in the gallery frequently and enjoy them greatly. It's incredibly gratifying to provide others with inspiration and truly move them." Basner said.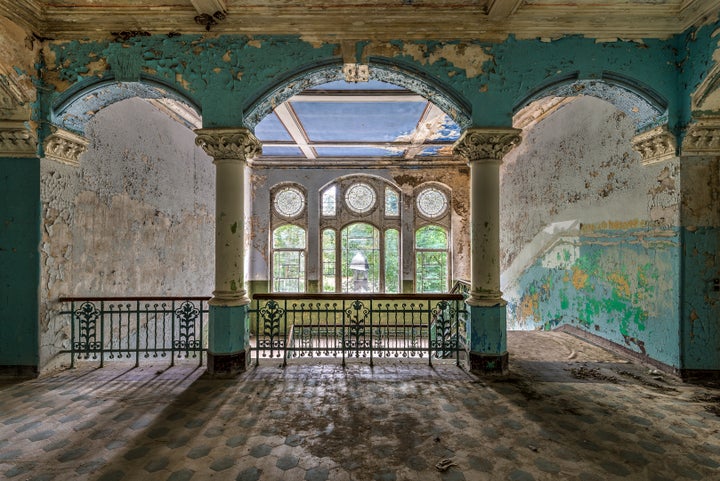 In recent years photography has completely changed his life. "It has taught me about life and allowed me to find myself, discover who I really am and what is important to me. It has enabled me to share myself with others and led me on a path of giving; of providing the audience with something that can potentially enrich their lives a great deal. An opportunity to contribute on such a profound level is such a privilege."
"I get inspired all the time by images I come across but rarely look at a particular photographer. Unfortunately that is one of the things we have lost through over-saturation of content and short attention span consumption habits - online imagery is treated as a commodity and the artistry (and the artist) is easily overlooked.
It's been people that have impacted me the most. Those individuals have paved my way and supported my artistic endeavors. Sometimes it was encouragement or guidance, other times observing their actions has changed my own perspective on things. I dealt with two German photographers during my darkroom days in Hollywood and they have both had a tremendous influence on me, though in different ways altogether. One of them, Gregor Toerzs, decided to reinvent himself and moved back to Germany. We fell out of touch for a couple years but once I saw what he had accomplished it completely blew my mind.
He took on a highly unique underwater project, which won him many accolades and profoundly inspired me; he is an amazing artist. I think observing his journey and commitment to his goals later allowed me to build up the necessary stamina to take on the documentary and see it through without compromise. He has influenced me tremendously in terms of approach and commitment.
Then there is the owner of the historic hospital in Germany - talk about the power of a gesture! This man made a very kind gesture towards me and my life has never been the same since. It's been an incredible journey."
"I have been fortunate enough to find a path that is challenging as well as immensely gratifying. The best I can do is to continue what I started and do justice to the incredible opportunity I have been given. I have several locations in mind for the future."
People are creating amazing imagery in much larger numbers now and that in turn means more sources for inspiration. It seems that the artistry doesn't happen in the equipment - it happens in the mind.
That April night, Mario Basner a gem in the Las Vegas desert allowed us to experience his photography skills and truly took us on a personal journey. Recalling a quote from Baha'u'llah:
"Arts, crafts and sciences uplift the world of being, and are conducive to its exaltation'.
For more information please visit Mario Basner's website.
Mario Basner's gallery is located at Tivoli Village, 400 South Rampart Blvd, #150 in Las Vegas. There will be an upcoming event hosted by Nightingale Tours which is a conversation about Baha'u'llah and the Arts. The event will take place on Friday, September 22, 2017 at 6:00 p.m. Refreshments will be served. Open to all - RSVPs are appreciated to info@nightingaletours.com
Related
Popular in the Community