Photos courtesy of Guillaume de Vaudrey
It's worth the journey to West Texas for any traveler interested in visiting a part of the state that not only boasts desert and tumbleweeds, but also majestic mountains that lie just on the other side of the border and a real Texas night sky up close and personal.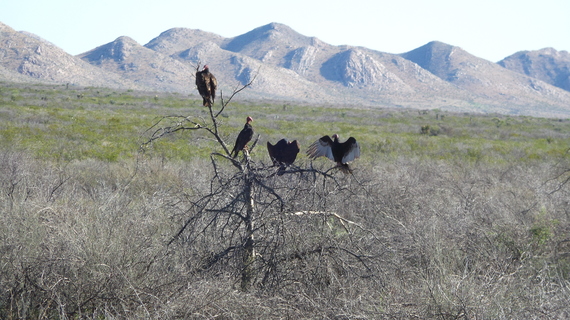 After all, Big Bend National Park is in West Texas and when you finally arrive - and it will take awhile since this part of Texas is big - you can go hiking, rafting, horseback riding, bicycling, camping or just overall exploring the countless back roads in your own vehicle. And in your own vehicle, might I recommend the Jeep Wrangler.
Let's add it up.
It seem I am always arguing with folks who don't see me as the Jeep Wrangler type of girl and I even prefer the two-door variety versus the four-door Unlimited. This, I might add is the perfect West Texas iron horse.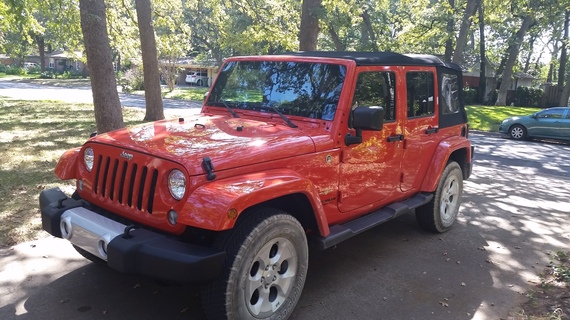 I chuckle at the competition because it's hard to compare in my mind, sort of like comparing a tiger to a lion, both fierce, but not comparable at all. For example, the Nissan Xterra is said to match up, but I don't see it. Or, if you are really trying to compare maybe the Toyota 4Runner or the Tacoma, but not really.
Let's remember, the Jeep goes back to the Second World War and yes, that was when a rougher and noisier ride was acceptable, but to me that is just part of the Jeep's charm.
Basically, the Jeep Wrangler is a convertible SUV, what more can you ask and you can get that in a four or two-door with trims with names like Sport, Sahara or Rubicon and sub-trims like Altitude, X, Freedom Edition, Willys Wheeler and the Rubicon Hard Rock.
To keep it simple there are a lot of different ways you can choose the "right" Jeep Wrangler for you. At the bottom of the line is the base and at the top of the heap there is a Rubicon and it is a fierce off roader. For a lot of off-roading go with a Sport, Rubicon or the X, not for the faint of heart, but neither is the Big Bend area in West Texas.
Big Bend gets its name from the bend in the Rio Grande and when exploring this part of Texas you will be amazed at the dramatic climate, scenery and wildlife - there are 450 different bird species in the park.
Big Bend is right on the border of the United States and Mexico. One of the park's most famous features is Santa Elena Canyon and it shares a location with both countries. It is time well spent in this part of Texas and likely offering some of the most Zen moments you are ever going to feel.
To make sure you are Texas-size pampered while on your jaunt the only choice is Lajitas Golf Resort and Spa. Lajitas sits on 27,000 acres located in a rugged desert environment and it is the perfect combination of outdoor activities like horseback riding and ATV tours mingled with a fair share of solitude and pampering at the resort's spa.
Overlooking the legendary Rio Grande, the resort sits between Big Bend National Park and Big Bend Ranch State Park and is just 30 minutes from Terlingua Ghost Town. The resort's real draw is that it fits perfectly into the old west charm of the area and in addition to the more modern amenities like the Agave Spa, Black Jack's Crossing golf course, zip lining in Quiet Canyon and the Candelilla Café there is also a real element of the cowboy lifestyle created here too.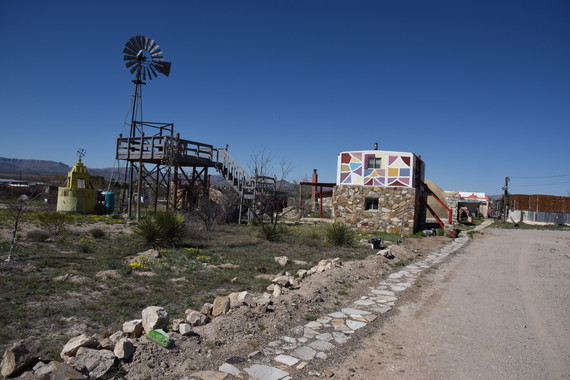 Most folks who stay at Lajitas Golf Resort and Spa will head into Terlingua Ghost Town, popular to many Texans because of the annual world-championship Terlingua Chili Cook-off, which began in 1967 and is held every year on the first Saturday in November. The old mining town is in perfect proximity for a day trip to Big Bend National Park just 12 miles down the road or you can opt for kayaking or horseback riding from one of the town's outfitters.
Terlingua's limited, but colorful restaurants, bars and art galleries definitely create a local flavor and the Starlight Theatre Restaurant and Saloon is the gathering place every afternoon for locals and visitors who want to enjoy some authentic Tex Mex. On weekends there are live bands that perform at the Starlight Theatre and The Porch in the front of the Starlight is a fun place to meet locals who spend their afternoons spinning tales for visitors passing through.
For more auto tips and information follow Rita @RitaCook13 or on Instagram at RitaCook13.
To hear more about Rita's travels listen to her every Saturday night on WTIM radio at 7 p.m. CST or visit http://theinsidermag.com for archived episodes.