Since Virginia Woolf famously declared that all women needed "a room of one's own," the bedroom gained near-mythical status as a place where women could create, reflect and just be. And for young girls in particular, the decorations in their bedrooms are often important markers through which they express their creativity and personal interests in a safe, private space.
Girls and their rooms is the subject of a comprehensive collection of portraits by photographer Rania Matar, which capture stunning and intensely personal scenes of teenage girls in their most intimate environments. Her new book, A Girl and Her Room, features close to 100 images from the project. Some of the girls wear pink pajamas while others are in Converses and ripped tights. Many gaze in the mirror or out the window, while others talk on the phone, smoke cigarettes or paint their nails. Some are from suburban Massachusetts, others from Syria and Lebanon.
"The teenager's room is her cave," Susan Minot writes in her essay, "Keep Out," which is featured in the book. "It is here she can meet herself undistracted by the new hassles life is making for her. Here she can reflect."
Check out the below gallery to view a selection of images of girls and their rooms. Is your bedroom a reflection of who you are? Tweet us your photos @HuffPostTeen and share your thoughts in the comments below.
Before You Go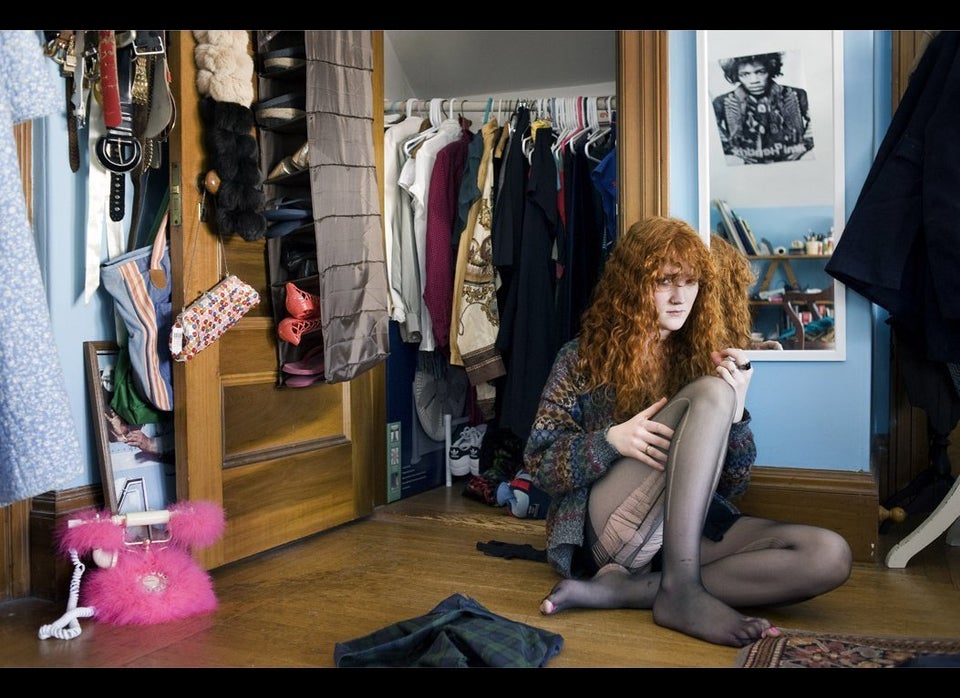 Gallery
Popular in the Community