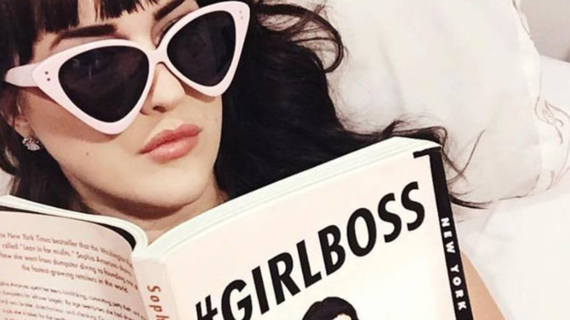 It is no secret that technology is the world's present and future and that the women who are fortunate enough to be able to participate fully in leveraging technology are also those who greatly benefit from the knowledge, innovation, and financial freedom that a high-powered career in technology provides. While many may still believe that technology is entirely a man's job, this could not be more untrue, because women in technology are climbing the ranks and numbers to reach the top, and I am all for creating a girls club! A ridiculous misconception I have heard too is that to succeed as a woman in technology, you must disown your femininity and essentially become a man, which also could not be further from the truth. In fact, a significant number of the successful women in technology I have met are those who LOVE their female-ness, and celebrate their unique gifts each day. The ability to be nurturing, collaborative, and empowering is a gift to be celebrated, not shunned on a minute by minute basis. I LOVE being a woman in technology!
Some women successfully combine their expertise in technology with their passion for transforming the lives of women and girls globally to take advantage of both of their skills and passions. One such woman who has navigated this path with much success is Linda Ginac, who FOX calls a career coach master. She has leveraged her technology background and vast experiences in career coaching to start a cloud-based talent management software company with a focus on innovative career pathing software, translating her success into serving as a role model for women in business and women in technology around the world. One quality I love about Linda is her unapologetic desire to achieve financial success and build a $100M company. GO LINDA! She is an enabler, empowering women of all ages to break through the glass ceiling and set the bar high without limits in all aspects of their life - financial, career, and business. Linda is a world-renown speaker, author, coach and advocate of transforming how people navigate their careers, and as CEO of TalentGuard, part of her job is to inspire audiences with concrete best practices that give companies the knowledge and tools they need to transform their workforce. Linda is an inspiration.
What is amazing about her story is that she has successfully woven her life together in a beautiful way by leveraging her talents in business, technology and the career coaching industry to build a cloud-based solution that recommends career paths, job enhancement opportunities aligned to their skills, goals, and aspirations. How many times have we had questions about where we are going? Something all young women can learn from Linda is her ability to balance her innate femininity, personal life, and dedication to helping female entrepreneurs to grow their businesses to a million dollars and beyond.
Take time to reflect on your unique passions, skill sets, talents, and how you want to impact the world. Then, introspect to tie it all together in a package that enables you to change the world one day at a time. Take Linda's example as an inspiration that a life centered around passion can be yours!
REAL LIFE. REAL NEWS. REAL VOICES.
Help us tell more of the stories that matter from voices that too often remain unheard.