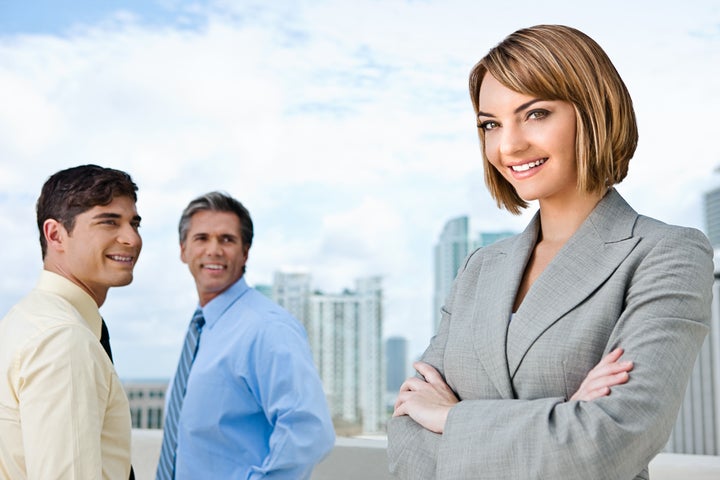 In late April, leaders from several UN agencies and top information communications companies will gather in New York to debate ways on how to close the technology gender gap. One of the main questions on the floor will be "If opportunities abound, and demand and salaries are high, what is holding young women back from working in technology?"
To put a spotlight on the issue worldwide, the UN agency has organized a high-level global "Girls in Tech Day" conference. Some of the worlds' leading women in technology from Microsoft and Google will explore ways to encourage young women to play a greater role in the technology revolution. Outstanding women and girls who have been empowered by technology and have compelling stories to tell will share the stage.
One special guest is Joanne O'Riordan, a 15-year-old from Millstreet, Cork who will talk about how technology has helped her advance her life through education and social interaction with others. Paul Connelly, a media adviser for the UN based in Geneva, saw Joanne on an RTE talk show in Ireland last year and thought she would be an inspirational speaker for the tech talk. Joanne appeared on the RTE chat show to discuss how she persuaded the Irish Government to rethink cuts to disability payments.
You see, Joanne was born with total Amelia syndrome and is one of only seven known people in the world born without arms or legs due to the rare genetic condition. On the show, she explained how she met politician Enda Kenny during his election campaign and he personally guaranteed her that there would be no cuts to disability benefit. Now Irish Prime Minister, Mr. Kenny has so far kept his word. That night she charmed host Ryan Tuberity and a national audience. I happened to see the show online on in New York and was also impressed with her energy and her spirit.
This week she is about to fulfill a dream and travel to New York, where she'll talk at the global Girls in Technology conference about the benefits technology has for everyone -- not just those who have disabilities. Joanne is the first person with a disability to be invited to this conference and will travel to New York with her family.
If the information sector and global tech companies are looking to attract more women and girls, then perhaps Joanne's story will inspire girls to take another look at the ways technology can empower them socially, educationally and certainly financially.
For more information on the Girl in Tech campaign, please go to http://girlsinict.org/.
REAL LIFE. REAL NEWS. REAL VOICES.
Help us tell more of the stories that matter from voices that too often remain unheard.