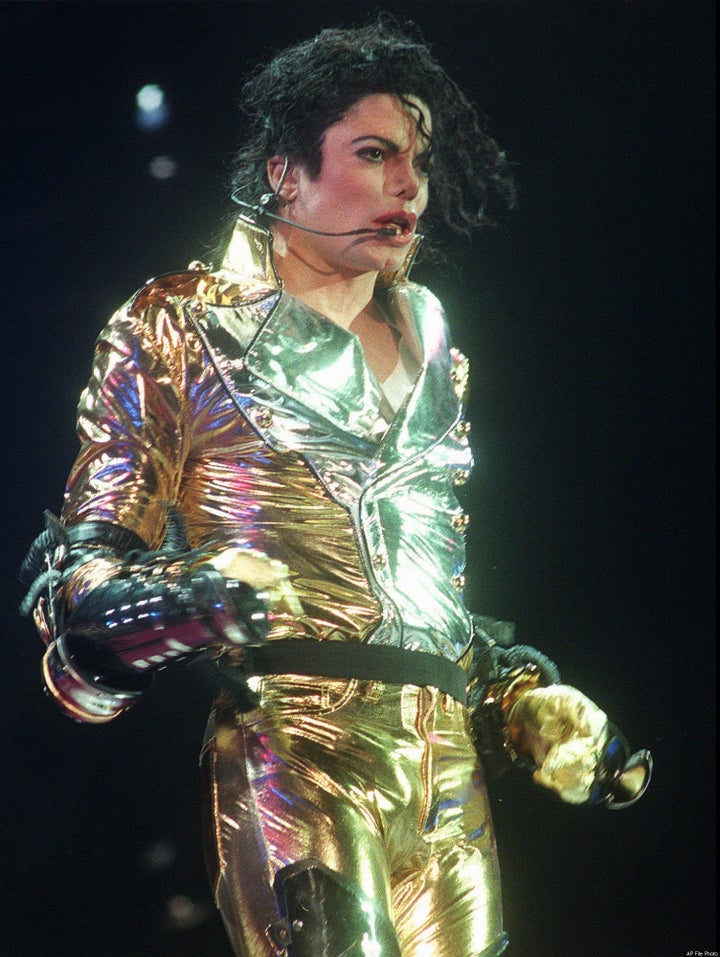 In his brilliant new coming-of-age-in-the-1980s memoir, Talking to Girls About Duran Duran, Rolling Stone columnist Rob Sheffield calls 1985 "the year of the awesomeness drought." It's a year he'd rather forget -- but one I can't stop thinking about, for better or for worse: That was the year Michael Jackson bought the Beatles' publishing catalog, David Lee Roth quit Van Halen, and a scruffy Irishman named Bob Geldof convinced every musician on the planet to play a charity gig called Live Aid. Just two days after that concert -- on July 15, 1985, exactly 25 years ago -- my friends and I hung out with John Taylor (yes, that John Taylor) following a Power Station show. That night was the pinnacle of my sixteen-year-old existence, even if meeting a favorite rockstar made me realize all-night parties, cocktail bars and smiles don't add up to champagne wishes and caviar dreams. Later that year, Simon Le Bon nearly drowned in a sailing accident, new wave gave way to hair metal, and it was time for me to apply for college. For all practical purposes, the 1980s were over. But I knew one thing would never change: Duran Duran would always be the first band who rocked my world.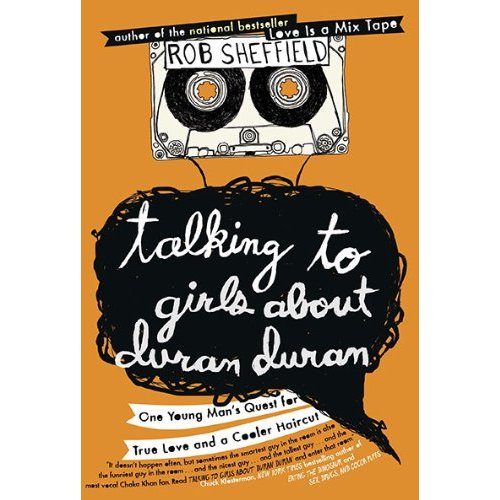 Apparently, they rocked Sheffield's world, too -- although he may be the only male on the planet willing to profess his undying love for the Fab Five (and a bevvy of other bands from that totally tubular era). In the book, Sheffield employs his usual method of mixing song titles and memories, dissecting our collective Decade of Decadence tune-for-tune and paying homage to such forgotten synthesized relics as Haysi Fantayzee's "Shiny Shiny" and Orchestral Maneuvers in the Dark's "Enola Gay," even as he ponders the universal truth that every girl born between 1965 and 1975 just wants to have fun -- and talk about Duran Duran.
A prequel to his best-selling debut, 2007's Love is a Mixtape (the sincere, tearjerking tale of the loss of his first wife), Talking To Girls explores lighter material from Sheffield's youth -- namely anything and everything pubescent boys need to know about how to interact with the opposite sex -- including dating etiquette and grandma's advice (with input from Ray Parker, Jr., of course) about table manners and toilet paper.
In recounting his teenage travails as a Boston schoolboy growing up with a "dollop" of Catholic guilt and a full spectrum of FM stations, Sheffield navigates Reaganomics, Boy George, and Rambo with wit, self-deprecation, and not an ounce of trepidation. Clinging to his vinyl 45s and his pride during precarious stints as an ice cream man, garbage guy, and student abroad, Sheffield jumps into 1980 with the Go-Go's tune "Our Lips Are Sealed" and emerges in 1989 none too worse for the wear, listening to Duran Duran's "All She Wants Is" while waiting in line at Plan 9 Records to buy the band's greatest hits cassette tape (fittingly called Decade). Along the way, his '74 Chevy Nova and a few useful Oscar Wilde quotes are Sheffield's only protection against the reality that -- like it or not -- anyone who went from 13 to 23 in the age of Madonna and MTV has less fantastical demons to deal with these days than flashbacks ala Hot Tub Time Machine.
My favorite parts of Talking to Girls About Duran Duran are the moments in which Sheffield stands in absolute awe of his three spitfire sisters, Ann, Tracey, and Caroline, and his girlie-girl Durannie pals, Heather and Lisa. He's both voyeur and voyager on their wild ride through the female world of Jesse's Girl Baked Powder Eye Shadow, pouffy prom dresses, and the teenage hormones that transform an image of a mortal musician like Nick Rhodes into a mascara-wearing god. Sheffield asserts, "It's feminine passion that sustains the whole mythology of '80s teen dreams." And he does a good job of associating Duran Duran with other idols (Elvis, The Beatles, Neil Diamond) who commanded screams, "libidinal energy," and "a certain loyalty that never really goes away" from their female fans.
Yet, all of this analysis about gender, adolescence and the 1980s -- shrewdly written in a tone that reveals both a gift for gabbing with the ladies and a lifetime membership to the boys' club that is rock journalism -- cleverly dodges the essential question that most (girls, at least) will still be wondering after they reminisce, marvel, and laugh their way to the last page of this book: Does Rob Sheffield really like Duran Duran?
So I called up Mr. Sheffield (who's very good at talking to girls, by the way), and we spent an hour answering that question (it's an emphatic, "Yes!") ... and deciding which hats look best on John Taylor. (Read the transcript here.) As for those with whom he's spent three decades talking about Duran Duran, Sheffield lavishes the utmost respect: girls rule! Without girls, there would be no "Girls on Film," no late-night debates about "Save A Prayer," and no reason to write best-selling books about popular music. Because if you can't talk to a girl about Duran Duran, what can you talk about?
Calling all HuffPost superfans!
Sign up for membership to become a founding member and help shape HuffPost's next chapter