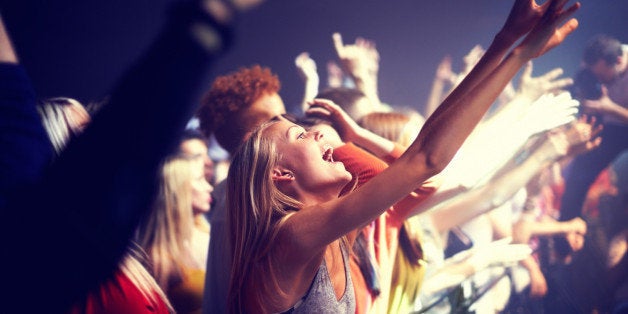 With Coachella this weekend, I'm thinking fondly of my recent Ultra adventure and wishing I was California bound. (Why do finals get in the way of everything?) Between SxSW, Ultra, Coachella, Gov Ball and so many more, the music festival season is upon us.
So here's my advice for making your festival weekend a great one:
1. Dress for a music festival. Obviously, you want to look good since you'll be capturing every moment on Snapchat and Instagram. But remember, music festivals = sweaty people, mud, spilled drinks, and other ick. If it's not washable or disposable, don't bring it. Leave the designer wardrobe and the high heels home.
2. Fanny packs. UGLY (do not let any fashion mag convince you otherwise), but highly useful for not losing your ticket (This is very important. No ticket? You're not getting in, no matter how cute you are!), credit cards (been there, done that) or phone. Bring one. Decorate it with patches. Love it... then never wear it again.
3. Sunscreen. I'm not a grandma. I swear. But trust me, when it isn't raining (and 100% chance that it will), the sun will def. be blazing down. It's nice to be able to wear clothes, walk and stand to be touched on days 2 and 3.
4. Strangers. Seriously, in this case, your mom was right. Don't take anything to eat or drink from anyone. Just don't.
5. Squad Goals. #1 goal -- don't get separated. Pretend it's kindergarten. Hear Mrs. Cacioppo (sub name of your Kindergarten teacher) saying, "Stay with your buddy." Finding each other in that crush of people is no joke.
6. Crowd surfing. Proceed with caution. Last year, one minute I was having the time of my life. The next minute, I got dropped on my head. I went from Ultra to the ER. Not fun.
7. Don't forget the accessories. You want to look like you know your stuff just as much as everyone else. Get out that flowery headband, and get those beads out from your summer camp days.
Popular in the Community