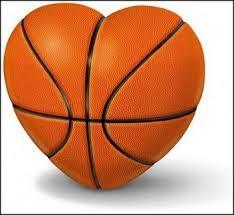 Now let me be clear. I am a fan of basketball, a big fan. I have several reasons why I love the sport more than football, but not more than hockey. I love this time of year. It reminds me of all kinds of things, like when I dated a UMass basketball player(under Kentucky's Coach Calipari) in the 90's and flew to Atlanta for the Final Four only to find him writing in a diary about another woman. Anywaaaayyyy...
Seriously, though, this time of year represents the beginning of Spring, and the time of year for pools and competition. Who doesn't love a good stakes-game?
Let's talk about NCAA March Madness. How could a girl like me not love a time of brackets and men competing against each other for dominance?
I would love to have set up my early dating years as such. Put rankings by them, marked off who had "three second violations" and who was considered the underdog. I could draw on a big white board and analyze picks and rolls, or triangle offenses with my girl friends. Everything could come down to game day decisions. Anything could happen!
The only things that annoy me about March Madness:
1.) Many women pick teams for their brackets based on the following nonsense:
- "Its a cute name"
- "That light blue shorts are my favorite color."
- "(Insert college bench-player) kissed me at The Soho House."
2.) The "traveling" motion from the ref looks like a 70's dance move. Wouldn't an over-exaggerated knee-high-stepping-with-a-grimace-face motion be so much better? (just me..)
3.) I also have to state when it comes to socks, I am a big believer that they are either over the calf or under the ankle length. Anything between is just silly. This new "tights under their shorts" trend is killing me, it just is.
March Madness has all the things I love: competition; young, vibrant, testosterone-induced displays of athleticism; risks; quality under pressure; and... big hands. It's the Final Four this week. Indiana controversy, aside, here are some tips.
Ladies; love it! If you don't, lets be honest, we know how to fake it. Start by yelling some of the following at the TV:
"Can he do that?"
"Seriously? That was a flagrant foul!"
"See, that's why I think, a shuffle is better than continuity."
"These guys aren't tall. I could block their point guard!"
"Pass it!"
"Easy buckets, guys (say this calmly), don't be a hero." (Say this annoyed)
Ha Cha Cha....Ladies and Ballers...Let's Ball!
More from Lulu on: http://a.shimmerinbloom.com
Follow Lulu on Twitter:https://twitter.com/Shimmerinbloom
REAL LIFE. REAL NEWS. REAL VOICES.
Help us tell more of the stories that matter from voices that too often remain unheard.