To say 18-year-old Gaspar Marcos' days are long would be an understatement. On average, the high school sophomore is up and at 'em for approximately 19 hours a day, juggling school and a full-time job as a dishwasher at a local restaurant.
His grueling schedule and the circumstances that led him to where he is today is the subject of a new Los Angeles Times mini-doc, which explores what it's like to be an unaccompanied minor in Los Angeles, California, who fled Central America in hope of a better life.
The video, which has already garnered more than seven million views on the Los Angeles Times Facebook page, follows Marcos through an average day. He typically leaves his home before 7:30 a.m. to go to school and he arrives back home at just past 2 a.m., the following day. He's in bed by 3 a.m., where he will try to catch a few hours of shut-eye until he has to do it all over again.
"This life that we're living is the most difficult," Marcos explains in Spanish in the video. "Tired and sleep-deprived and with a lot of desire to study, but sometimes we get tired."
Marcos says he sleeps about three hours a night, but there are some nights where he doesn't sleep, at all.
Marcos, whose parents died when he was only 5 years old, immigrated to the U.S. from Guatemala, alone, when he was 13 years old. He is just one of more than 100,000 young people who arrived in the U.S. from Central America without parents in the past five years. At Belmont High School, where Marcos is a student, nearly one in four of the school's estimated 1,000 students came from Central America over the course of the last several years ― many as unaccompanied minors, the Los Angeles Times reports.
"They come here for a better life, but that's not always the case," Belmont's principal Kristen McGregor explains in the video. "Our students, a lot of them have to work, a lot of them have to send money." In Marcos' case, the Los Angeles Times reports, he has to work to earn money to support himself and still have enough money to pay off the coyote who helped him get to the U.S.
Marcos admits there have been times during which he felt lonely and sad, but he refuses to give up.
"At first you must suffer, but maybe, further along, I'll have a better future if God allows me to keep doing what I'm doing."
For more of Marcos' story, watch the full mini-doc above and check out the accompanying article from the Los Angeles Times here.
Support HuffPost
Every Voice Matters
Before You Go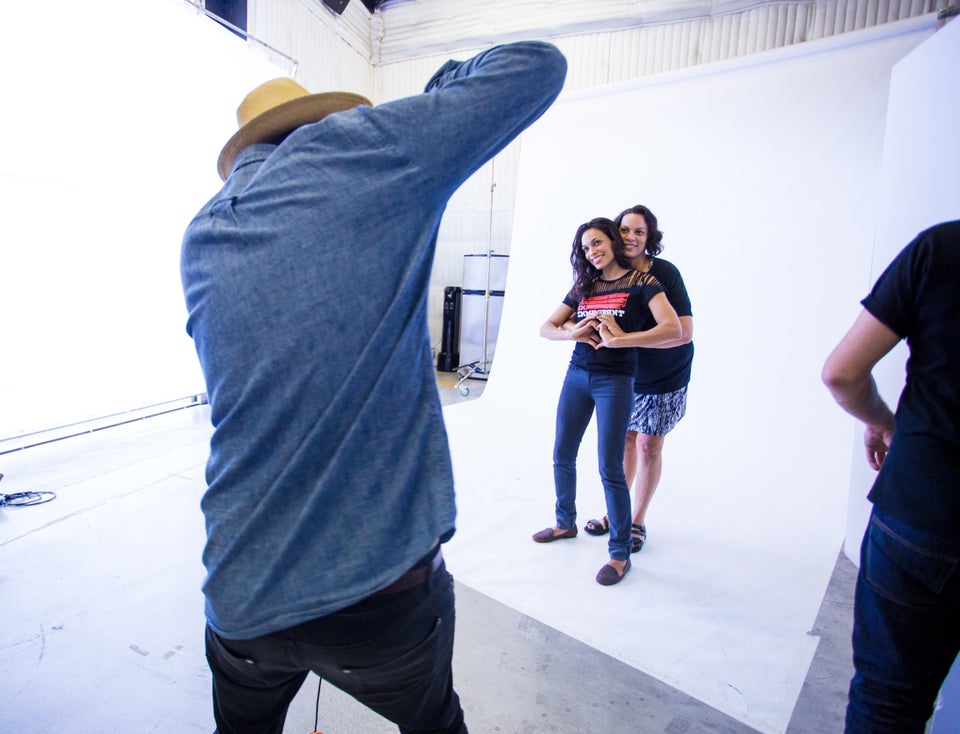 Celebrities Join The 'I Am An Immigrant' Campaign To Remind Americans Who Built This Country
Popular in the Community