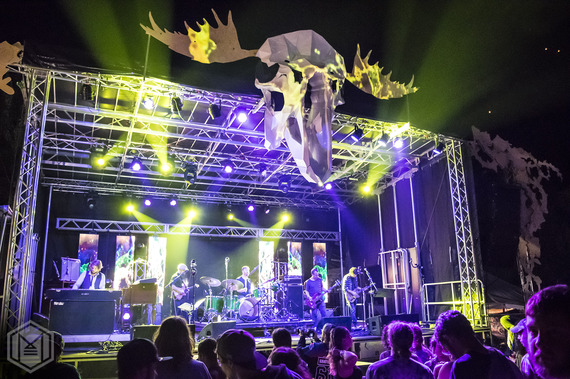 With its lush, verdant landscapes and clean air, Maine was as welcoming as a zephyr on a hot day. The mighty Great North Music and Arts Festival in Norridgewock, Maine, was rich in colorful characters, eye-tickling art, and of course, brain-jiggling music. With such a diverse festival lineup boasting acts such as Reggie Watts, Papadosio, Joe Russo's Almost Dead, CloZee, Dan Deacon, The G-Nome Project and so many more, Great North curated a magnificent collection of musicians and artists that lured fans from all over the U.S. and Canada.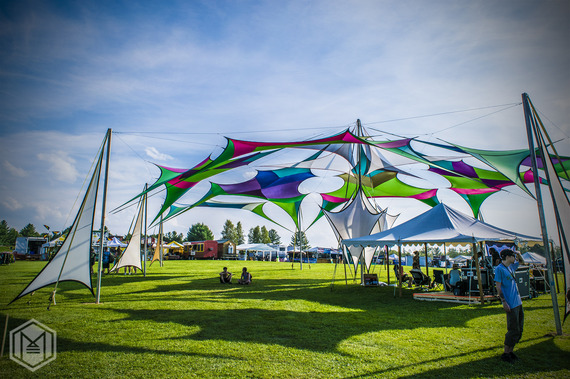 Set on a velvety green meadow in the heart of a coniferous forest is the private property of Last Breath Farms. Here is where the magic of Great North shined like aurora borealis, with beams of colorful light illuminating the trees. Witnessing the festival come together as volunteers and organizers zipped around in golf carts putting every last molecule of themselves into this event was truly an inspiration. A colossal moose skull installation, the mascot of Great North Festival, was hung above the "Maine" stage as a canvas for 3D mapping.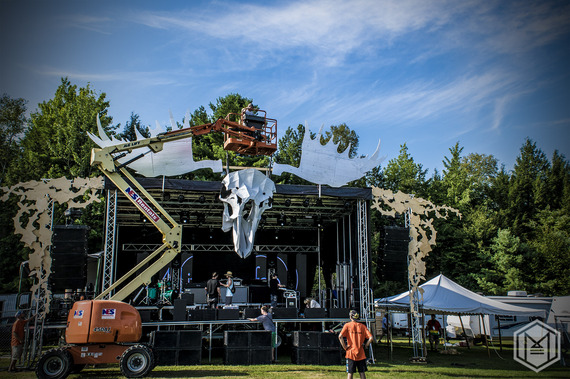 On Thursday night, the event opened on the Main Stage with Israeli livetronica band G-Nome Project who quickly amped up the crowd with their high-energy jam session. They were followed by Papadosio, who rocked so hard that their bass rattled the antlers off a moose! Not a real moose of course, just the mascot that hung above the stage. The antlers were replaced with smaller, slightly disproportionate antlers that remained in place throughout the course of the weekend. CloZee closed out the night with her first of two sets as she live mixed with a smooth sophistication. Elegantly gesticulating to each beat, snap, click and glitch, she showed a deep connection to her music, knowing each sound, no matter how minute, on every track she played.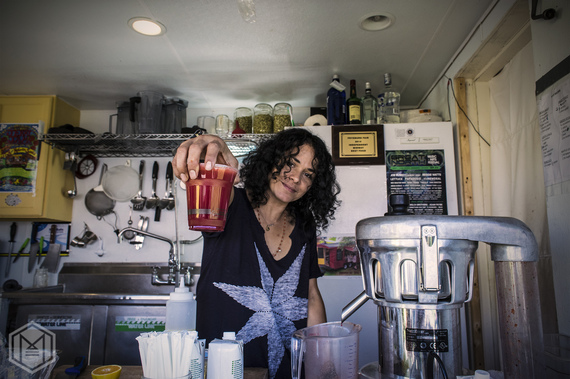 The vast array of food vendors had everything from the healthy, organic creations at the Juice Caboose, the affordable comfort food of Uncle Mitches Munchies, and of course the signature Maine cuisine, lobster rolls (which ran out pretty quickly). As you walked through the vendor village, your eyes were captivated by scintillating gems and handmade wares. The Infinite Spiral Collective showcased glimmering, rare crystals and stones as well as custom wraps and good vibes. Katie Kupcake of Gypsy Glad Rags carried only the finest, handmade wares, from harem pants to cloaks, her one-of-a-kind, custom clothing kept festival-goers looking flossy all weekend. Because the event was on private property, there were also fully compliant medical cannabis vendors selling an assortment of pre-rolls, edibles, topical ointments, and even cannabis infused dread wax.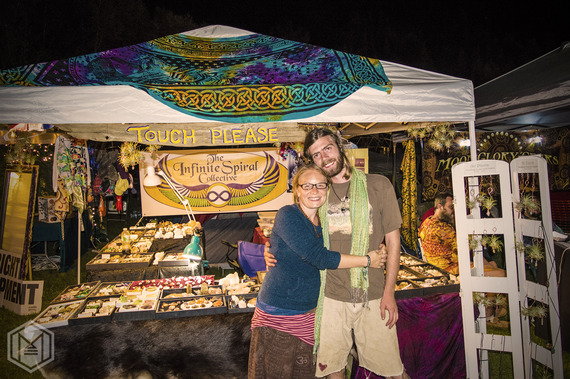 The festival truly kicked off on Friday as the lawn began to fill up with attendees, various toys and shenanigans. It was a critter friendly event as folks brought their dogs of all breeds and sizes. There were even two guys carrying cats on their shoulders as if they were parrots. It's not often you see people bringing their cats out in public let alone to a music festival. It was only day two and I already knew Great North was unlike any festival I had ever experienced.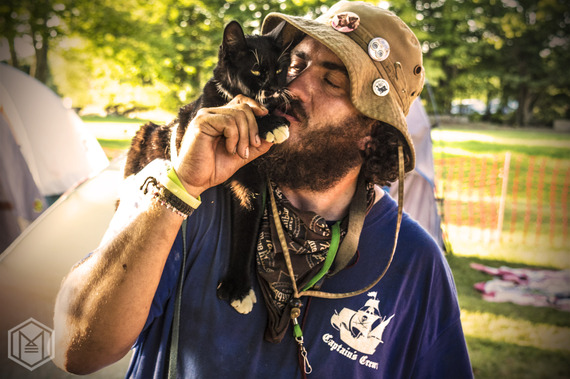 The Main Stage held legendary jam and livetronica bands such as Lettuce and Twiddle, to name a few. Each group played to raving fans who jumped and writhed to their fluid sounds. Joe Russo's Almost Dead was one of the most highly anticipated jam bands of the festival. They are a Grateful Dead cover band, attracting dead-heads from all over the East Coast and Canada donning tie-dye, patchwork clothing, bandannas, and any number of colorful dancing-bear adornments and accessories.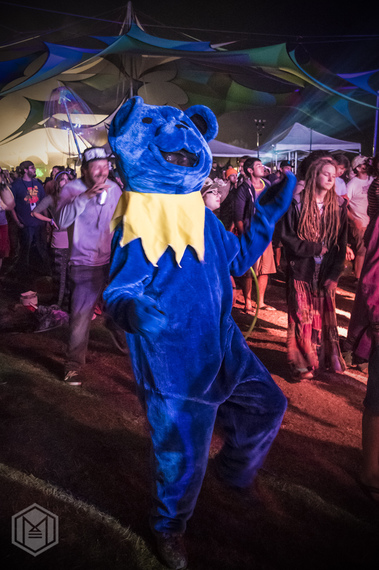 There were also several other genres represented at the Main Stage. Live electronic band The New Deal played two nights to enamored fans as well as rock fusion band Tauk. A DJ in its truest form, the legendary Mix Master Mike played an unbelievable set as his nimble fingers caressed the vinyls at lightning speeds. His set was both nostalgic and relevant as he spun tracks from Jimi Hendrix to Missy Elliot, mixing classic songs with modern beats. Of course, Mix Master Mike also paid tribute to his dear friend Adam Yaunch (MCA), peppering Beastie Boys throughout his entire set and keeping the dance floor eternally grooving.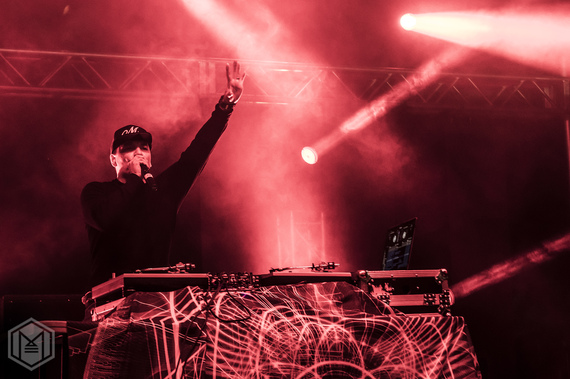 Headliner and musical genius, Reggie Watts, was the fan favorite of many with his witty combination of improvisation, badass tunes, and comedy. A master impersonator of sound, he can manipulate his voice to sound like anyone or anything. His singing capabilities reach several octaves, from falsetto to bass, reminiscent of Al Green. Using a series of loops, he performed a set that was mostly, if not completely, improvised, incorporating people in the crowd into his tracks and even singing an entire song about the video drone that buzzed above us. He performed soul, electronic, hip hop, and some music that can't even be constrained by a genre. By the end of the set, everyone wanted to be Reggie Watts' best friend.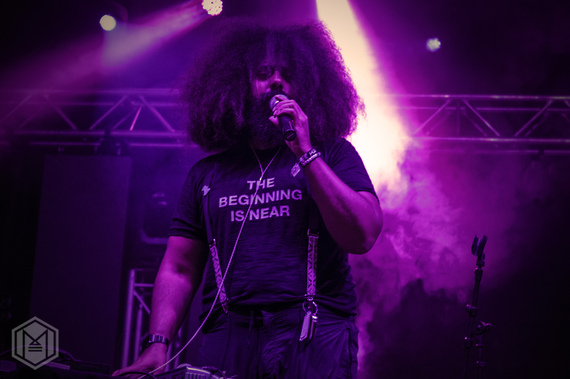 The Dome stage was the bass bowl for those who desired to swim through the viscous vibrations of frequencies so low that they are felt more than they are heard. The Dome saw acts such as the dynamic Freddy Todd Live Band, Viral Sound, jazzy funk trio Gater, Esseks, Space Jesus and Somatoast. AMB flung glitchy globs of sound and Sixis mesmerized with waves of crickety, drippy bass beats. G Jones had bass-heads dropping to their knees and shaking their fists at the sky screaming, "why!" when the news of his cancelled set spread. This is not a metaphor, I actually saw this happen.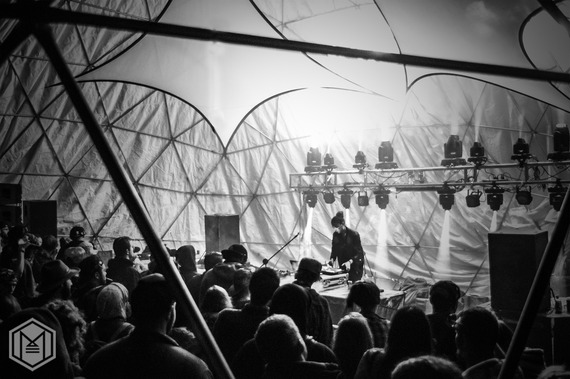 CloZee played another vibrant set that shook and rattled the Dome as well as our innards. Break Science's performance made the crowd throb with his energy and even Reggie Watts joined him on stage and sang a little ditty alongside the live saxophonist. On the other side of the festival in a hidden sand cove was the 4Life Dome which saw acts such as Dan Deacon, Mark Farina, Funk-A, Supersillyus, Soohan and Run DMT, just to name a few. The 4Life Dome had an intimate feel being the smallest stage and kept our calves flexin' as we danced, twisted and gyrated in the sand.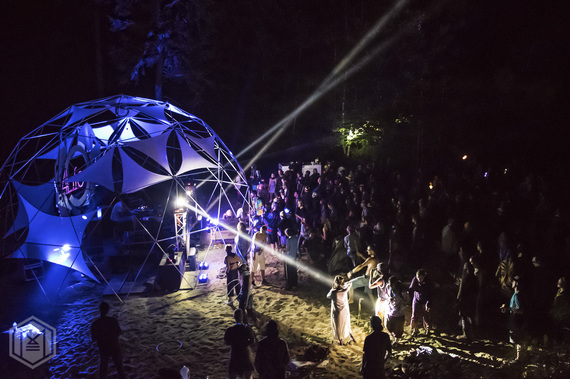 At night, Cosmic Karma Fire offered some of the most unique fire performances I have yet to see. In addition to fire favorites like poi, staff, rope dart, and fans, there were also stilts and even a fire bike with which the rider jumped and hopped onto picnic tables and over a fellow fire spinner who trustingly laid herself upon the ground. Chris Dyer and Jonathan Solter collaborated on a mural right next to the main stage that took your eyes and mind into an exotic, psychedelic temple of color and mystery. Otis Chamberlain painted another beautiful mural that stretched across the festival with its squishy curves and galactic color palette.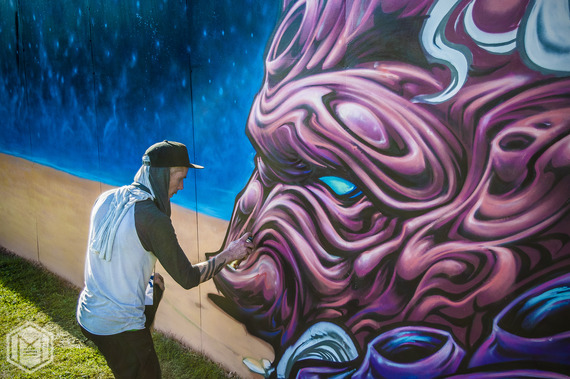 Great North was a sensory smorgasbord for the mind, body and soul. With a Fibonacci art installation, a slackline, and even a trapeze, there were layers upon layers of fun to uncover. The "Mainers" were warm and welcoming, sharing with me the love they hard for the great state of Maine. There were many hands and minds that made this event so magical, but John Hicks and Chris Cote were two of its foundations. Thank you Great North, for creating a place which makes you feel at home no matter where you are from.
PHOTO GALLERY
Great North Music and Arts Festival 2015
REAL LIFE. REAL NEWS. REAL VOICES.
Help us tell more of the stories that matter from voices that too often remain unheard.