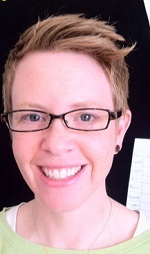 "They can't do that...they can hardly read!" I had just told a colleague about a string of lessons I was preparing to teach, during which my students would need to merge the concepts of the Jewish Holocaust and the Civil Rights Movement of the 1960s through exploration of photographs, video and personal letters from survivors. My colleague's words echoed off the walls of my special education classroom and yet she was simply stating what she thought was the truth.
As we begin to implement the Common Core State Standards, all of our truths about what teaching can and should look like are changing. We have spent far too much time focused on what our students - whether they have diagnosed disabilities or NOT - can't do. It is time to change the conversation. The Common Core's Application for Students with Disabilities indicates, "Some students with the most significant cognitive disabilities will require substantial supports and accommodations to have meaningful access to certain standards." We as teachers have the responsibility to identify what these accommodations and provide our students with the right tools to stimulate their thinking and increase learning potential.
The 16 students in my classroom have a diverse and broad range of disabilities and an equally broad range of learning styles. James, for example, has a diagnosis of autism with significant communication restraints. Jakobe, who sits next to him, has cognitive impairments that decidedly affect his ability to decode words, potentially forever limiting him to reading at a kindergarten level. Across the classroom sits Kayla, who has a dual diagnosis of bipolar disorder and learning disabilities. And while each of these students faces different obstacles to learning, they are all capable of the same thing: thinking.
The Common Core State Standard to which I aligned my string of lessons calls on students to "explain the relationship between two or more events, ideas, or concepts in a historical (print/digital/visual) text based on specific information in that text." While James must have opportunities to communicate his thinking in non-verbal ways, and Jakobe needs the voice-to-text reading options, Kayla requires varied graphic organizers to help her synthesize multiple information sources. I watched and was amazed when Jakobe created a video diary in which he used his voice to communicate the similarities he found between the experience of Jewish people living in the Polish Ghettos and African Americans living in the ghettos of Memphis in the mid-19th century. On the other end of the spectrum, James used a print collage to merge the concepts of race, hate, prejudice and genocide and to blend the images of the Holocaust and the Civil Rights movement into one visual thesis. The list of how my students demonstrate their thinking around complex ideas is endless - as is their ability to access the new standards.
The culminating experience of our collective journey through race, prejudice, genocide and discrimination in our country and the world-at-large was a visit to the Illinois Holocaust Museum and Education Center. As I watched my students connect what they learned in my classroom to the exhibits about the still-prevailing issues of racism, homophobia, religious persecution and discrimination, I couldn't help but think that the Common Core State Standards exist as more than a simple set of standards for teaching. They bring equity into the classroom and are anchors that empower all students, including those most marginalized of learners: students with disabilities.
Lindsey Siemens is a 5th grade self-contained special education teacher and the special education department chair at Chicago's Myra Bradwell Communications Arts & Sciences Elementary School. She is a Teach Plus Teaching Policy Fellow.
Popular in the Community