Information and communication technologies (ICTs) are almost ubiquitously acknowledged as a transformative element to overcoming poverty. In Global South cities where limited Internet access threatens ICTs' potential, the development of technology hubs is emerging as a solution. Some hubs serve to allow the urban poor to access the Internet, train in computer skills, and reap their benefits. Other hubs cater to innovation, working with exciting social enterprises to hone their skills and professionalism to create successful businesses. In this blog post, we travel from Nairobi and Lagos to Delhi and Cairo to examine a diverse selection of ICT centers that serve a social purpose.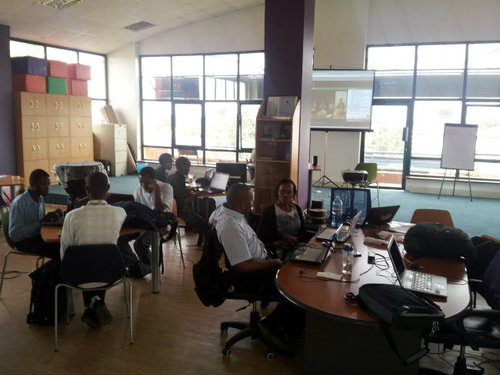 One of Nairobi's most dynamic collaborative working spaces, NaiLab, serves as a startup accelerator for high-impact entrepreneurs and social-minded business ventures. NaiLab was launched in 2011 as a $1.6-million initiative in partnership with the Kenyan Government to incubate high-impact technology firms and lower the entry barriers for ICT entrepreneurs looking to start and scale their businesses in Kenya. To date, they have successfully graduated three classes of sixteen start-ups and have another five companies enrolled for the 2015 season. Nairobi's first Women's Business Center, which opened in 2012, is a similar initiative. The core activities of the center are to engage in business development, ICT trainings, and capacity development of individual entrepreneurs and entrepreneurial networks. The center also works to create links between stakeholders in the tech world, with a focus on micro-, small-, and medium-level enterprises owned by Kenyan women.
Lagos is also home to burgeoning centers of technological and social innovation. One of these social enterprises is the Co-Creation Hub (CcHUB) in Lagos, which was created to accelerate the emergence and the application of social capital and technology in Nigeria. The organization supports technologists, entrepreneurs, investors, tech companies, academics, and hackers, helping them grow their skills, networks, and business endeavors. It is largely supported by private technology companies that recognize its potential as an instrument for creating employment and mitigating the effects of poverty on the city's youth.
In Delhi, visitors to community multimedia centers have access to a new software and open-knowledge platform called eNRICH, which enables people to access and contribute to knowledge resources easily. The multimedia and learning centers are often located at the local madrasas. At the ICT Learning Center for women in Seelampur, a high-density and low-income area of East Delhi, marginalized women use ICTs to learn marketable skills and build their awareness of development issues, their rights and livelihood opportunities. Prior to eNRICH, these women had no organized way to access need-based information in the local language immediately. They were also severely restricted in their mobility and therefore in their ability to participate in any social networks beyond their immediate family. ICTs and the safe, accessible learning center have given the women of Seelampur new means to express themselves and to be heard by others.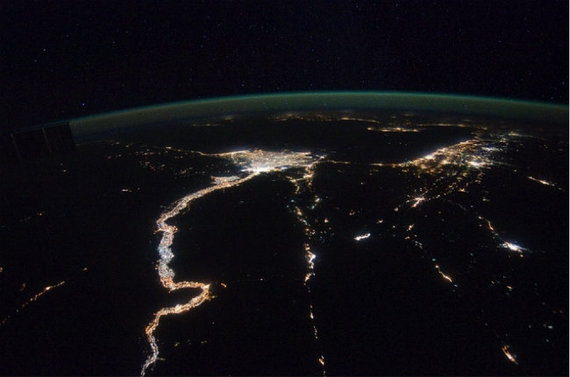 The Egyptian Ministry of Communication and Information Technology stated in its recent report that only two out of 100 people in Egypt are able to access broadband Internet. To address this limitation and catalyze technological advances, the Technology Innovation and Entrepreneurship Center (TIEC), established in 2010 and headquartered in Cairo's Smart Village, aims to help enterprises and unemployed citizens use the Internet and ICT tools efficiently in order to achieve their economic and financial goals. TIEC serves as a bridge that links young entrepreneurs, start-up owners, and underprivileged youth with the decision makers and major private-sector companies. It encourages young entrepreneurs and talented recent graduates to expand Arabic online content, native-language social networks, and mobile applications related to entrepreneurship. TIEC's programs and services have also been implemented in major Egyptian schools, widening the center's potential reach to Egyptian youth.
Although these cases have significant differences, they share a core focus on expanding access to ICTs for the urban poor and harnessing the potential of technology in social innovation. Check out more of the discussion on policy, poverty and technology on URB.im and contribute your thoughts.
Photo credits: Rolf Kleef, Olatawura Ladipo-Ajayi, NASA
REAL LIFE. REAL NEWS. REAL VOICES.
Help us tell more of the stories that matter from voices that too often remain unheard.