If you're a golfer and looking for a golf resort in Florida, then Innisbrook, A Salamander Golf & Spa Resort at Palm Harbor, Tampa Bay, is your paradise. But If you're not a golfer (like me) but are looking for a relaxing getaway home to a luxury spa and salon, to rejuvenate your mind and body, this is a perfect destination for you. Far from the hustle and bustle of your life, Innisbrook is located in the midst of mother nature, surrounded by lush greenery and in close vicinity to splendid Honeymoon Island beach and Caladesi Island. I went there last weekend during the Valspar PGA Tour Championship. It was an astonishing experience! Let me run down my memories and show you how amazing my stay was there...!
The resort itself is a huge property nestled on more than 900 wooded acres and features Mansard style architecture, inspired by eco-conscious architects of 1970's. The resort offers various kinds of accommodations including Deluxe Guestrooms, Executive Suits and One- and Two- bedrooms Suites. Though the Resort is huge, hop-on and off shuttles available to take you to various locations in the resort.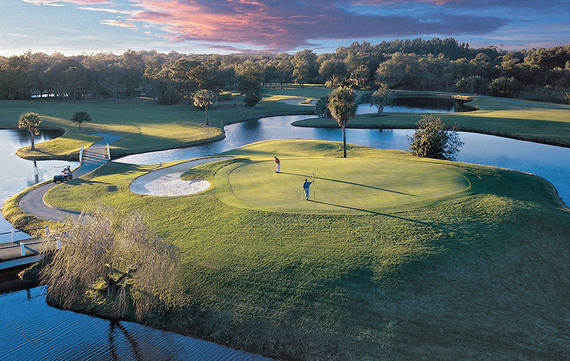 As soon as I opened the door of my suit, I couldn't believe my eyes. It was beautiful and I felt like I was entering inside my dream home. There was a foyer leading to full living room and a dining room with a patio with a panoramic view of the Golf course and a bedroom on the other side. There was a fully equipped kitchen with all the modern amenities. Let these pictures speak for themselves!
Staying in this one bedroom suit was a delightful experience and Innisbrook resort has done everything to provide a comfortable experience to their guests. From spacious and luxurious rooms to outstanding housekeeping and In-room dining, you're definitely going to feel this is your home away from home.
Experience Niravana at Indaba Spa
No trip to Innisbrook resort would be complete without heading to the Indaba Spa. There is something so distinctly unique and blissfully exquisite that you have to actually experience the spa to believe. I can bet you that this place is where you'll find transmigration of your mind, body and soul. I took Skincare organic facial massage. As soon as I entered inside Indaba, I was welcomed at the reception and given an entire tour of Spa. Then I sat in the women's lounge and I was offered complimentary Champagne. When it was time for my Skincare Organic Facial and Massage, my therapist Pauline guided me to the massage room. She was highly skilled, talented and extremely polite. She examined my skin and briefed me about each and every product that she was applying on my skin. She even described the peptide illuminating system scientifically. At one point of time, I even felt like that she is a dermatologist rather than a therapist. After an hour of massage, she gave me a cucumber-lemon drink which was very refreshing. I felt close to Nirvana after my session as it was a stress relieving and rejuvenating experience!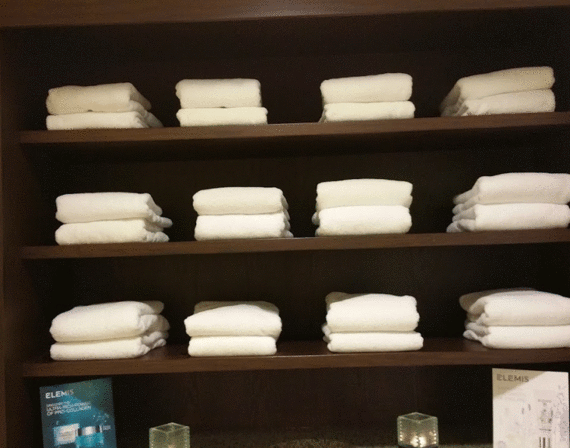 Innisbrook resort has 4 restaurants and 3 bars -- Packard's Steakhouse that serves traditional American cuisine in a comfortable setting overlooking the signature Copperhead Golf Course, the Market Salamander offering wholesome, chef-prepared and specialty foods, Turnberry Pub a casual dining experience overlooking the scenic Island Course. If you want to dine poolside, the resort has The Grill at Loch Ness. For health conscious guest, you can go to Market Salamander Grille offering health-conscious recipes and seasonal American Cuisine. The resort also has Osprey Sports Bar the perfect place to eat and enjoy a cocktail with live weekend entertainment. I went to Packard's Steakhouse, Market Salamander Grille and The Grill at Loch Ness and had amazing food. My favorite dish was French Toast with Apple sauce during breakfast at Market Salamander Grille -- it was the best French Toast I ever had! The best thing about Packard's Steakhouse and Market Salamander Grille was chef coming out to personally describe each dishes and how it was prepared. As I am a vegetarian and the chef took extra-care to customize dishes for me as per my taste. My taste buds were delighted by some of the amazing dishes and desserts I had!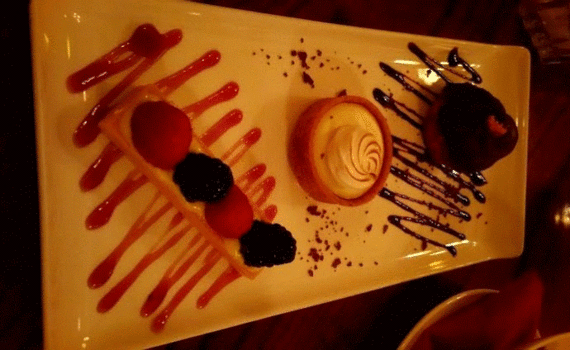 Swim in Loch Ness - A Monster Pool
Innisbrook resort has six heated swimming pools. I loved Loch Ness - a gigantic kid-friendly pool with artificial stone falls, water slides and more. There was also a water Volleyball net where kids were playing. This was a perfect ambiance for sun-bathing and soaking-up the beautiful Florida weather. If you want to grab a bite or sip while enjoying the pool there is The Grill at Loch Ness offering poolside service.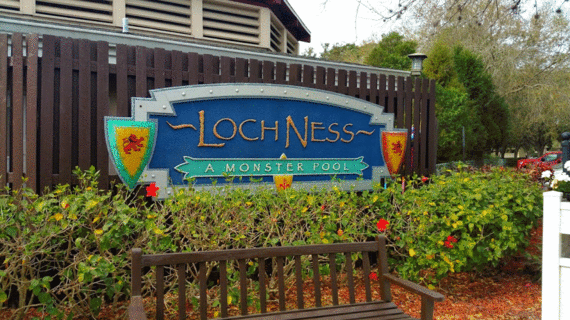 Though I didn't get time to visit every area of the resort, I also got to know through brochure that the resort has 11 tennis courts and a fitness center, 3 conference halls with around 65,000 square feet of meeting space, perfect for a group travel or celebrating any special occasion with family and friends.
If you love nature, then you're going to love the Nature Walk at Innisbrook resort. They have several varieties of turtles, alligators, wood duck, blue heron, anhinga and swans. The Nature Walk has also features certain species of plants like Spanish Moss and Duckweed which is also known as world's smallest blooming plant. It is a wonderful experience walking on the trail and exploring the surrounding nature.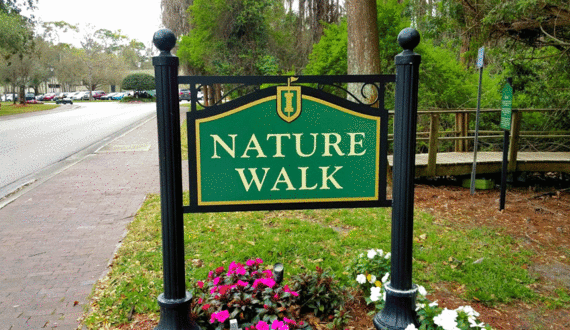 Valspar PGA Tour Championship
Innisbrook is home to four renowned golf courses designed by the legendary Larry Packard; the Island Course, North Course, South Course and Copperhead Course. Perhaps the most famous course is the Copperhead, which hosts the Valspar PGA Tour Championship during the Florida Swing. The Copperhead Course just underwent an extensive restoration process to bring it back to the original specifications designed by Packard. Just reopened in December, the course looked beautiful for the tournament and received lots of positive player feedback. I was fortunate enough to watch the Valspar PGA Tour Championship during my stay. It was an amazing experience to watch live professional golf and get some motivation to learn the game!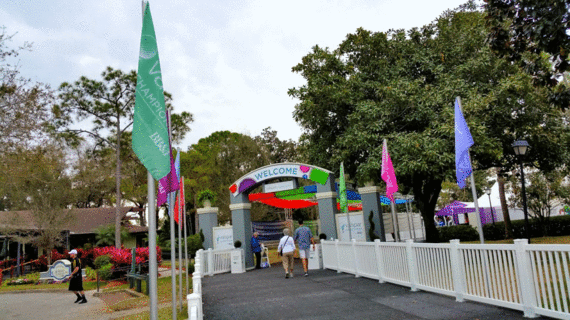 My hour and a half golf lesson with Director of Golf Instruction Dawn Mercer was the best part of my stay at Innisbrook. She has an amazing personality and taught me a few of the basics such as posture, grip, alignment, general swing, stroke etc. I use to think that Golf is an easy game, but trust me it's not as it requires lots of technique, timing and concentration. I thoroughly enjoyed my session with Dawn. After the end of my session, she gave me a brochure, highlighting my positive areas where I could improve while playing this game. She also gave me a Golf Instruction Manual written by her. With Golf a new area of interest for me, I am sure that I am going to visit Dawn again soon!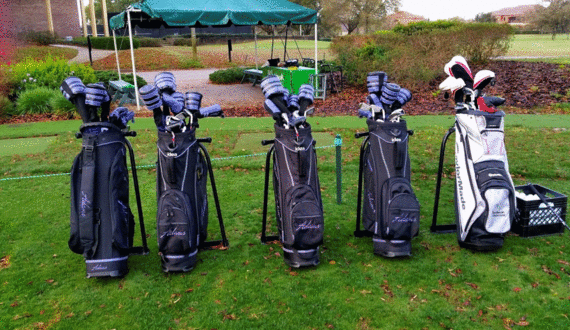 There is so much more I could say about the Innisbrook, A Salamander Golf & Spa Resort, but most importantly 3 days weren't enough! This first class golf resort is the perfect getaway to experience Nirvana at Indaba Spa, spend some precious moments in the midst of mother nature, breath in the fresh Florida air and rejuvenating yourself, you couldn't ask for anything more in life!
The staff was amazing, friendly and welcoming, it seemed they clearly love to work there. Who wouldn't in such a lovely environment close to nature?
I had an overwhelming experience at this resort and left with a big fat smile and still thinking back about the fantastic times I spent there. Thanks to the wonderful staff for these memorable days and am definitely going to visit again in future soon!
Perfect for; Golf-vacation, Golf-buddy groups, spa- retreats, well-being retreats, weekend getaway, wedding, family reunions/vacation, business conferences or seminars and a luxury base for exploring Honeymoon Island, Caladesi Island and Florida's Gulf Coast.