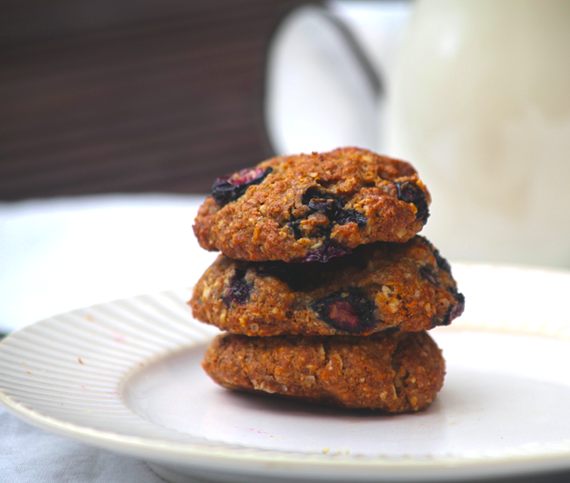 Growing up, whenever my aunt baked her special lemon cake, I would run into the kitchen to lick the remnants of the delicious batter from the bowl. I have always had a sweet tooth and my love for cooking started with baking. And it's not just about the sweetness - it is just as much about a cake, scone or biscuit that is freshly baked, hot and melts in the mouth. Even though I try to avoid biscuits and scones, if they're fresh out of the oven, I simply cannot resist them. And when I have tea or coffee, I always feel like I need to have something sweet with it, even if it's a bite of something. But there really is nothing like a biscuit to dunk into your tea.
With all the recent cooking and recipes, I haven't baked in rather a long time - and I've also had a number of mishaps where I've changed far too many ingredients in trying to bake a healthier version of a cake, and it's gone horribly wrong. So when my friend told me it's national biscuit day today - there seems to be a national day for everything! - I used it as an excuse to bake again. I chose a recipe from a blogger that I love - Angela Liddon of Oh She Glows and changed a few things - not too much! Using buckwheat flour, adding a handful of blueberries and omitting the dates. And these cookies turned out absolutely perfect.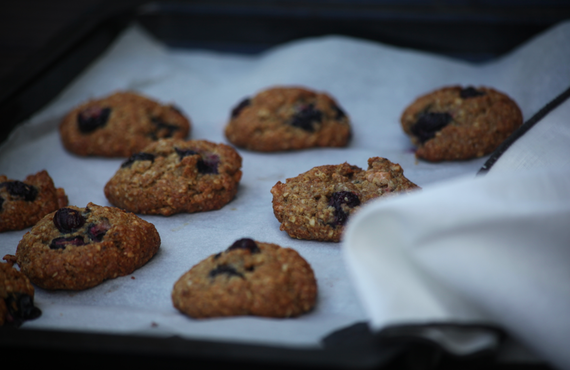 1 cup oats
¼ cup buckwheat flour
¼ cup wholewheat flour
½ teaspoon bicarbonate of soda
¼ teaspoon baking powder
½ teaspoon cinnamon
½ cup pure maple syrup
3 tablespoons brown sugar
3-4 tablespoons coconut oil
4 tablespoons almond milk
1 teaspoon vanilla extract/ essence
1 cup blueberries
handful broken walnuts
Preheat oven to 325F. Place all the ingredients apart from the blueberries and walnuts in a large bowl and mix together - make sure the coconut oil is melted. The dough should be more firm than a cake dough but soft. If the dough is too firm, add a little more almond milk. Mix in the walnut piece and blueberries and then take about 2 tablespoons of dough, roll it into a ball, and press down to flatten on the baking sheet, spacing them a couple of inches apart. Bake for 15 minutes at 350F until the cookies are cooked and brown.