Our East Africa Grantmaking Hub at The Pollination Project has been busy planting seeds of change in Uganda and Kenya. There is a concept in permaculture that prioritizes cultivating good, nutrient rich soil above all else. If the soil is fertile, what we grow in it will have more of a chance to thrive. This concept is both literal and figurative. When we focus on supporting fundamental basic needs, we form the structure for thriving communities to be built. Here's some of the "soil building" projects our East Africa team funded in the past few weeks:
Restoring the Kiagu Forest in Miomponi, Kenya. Through her project, the Miomponi Tree Planting Project, Mercy Kananu Mungania is helping to protect, restore, and rejuvenate the Kiagu Forest in Miomponi, Kenya. Mercy will hold educational outreach and tree planting seminars where she will teach locals about the ecological importance of forest habitats while providing them with indigenous tree saplings.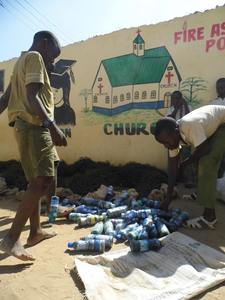 Recycled Building Materials in Likoni, Kenya. The Kishoka Youth Organization works to promote social justice and ecologically-minded, sustainable lifestyles in Likoni, Kenya. Through their project, Environmental Clean Up and Justice, Kishoka is organizing local youth to collect plastic bags and bottles from roadsides throughout the area. The wastes they collect will be recycled into construction materials for use in public works and local buildings.
Empowering Refugee Women in Adjumani, Uganda. David Elungat and Lucy Laker are helping marginalized South Sudanese refugee women in Adjumani, Uganda find sustainable sources of income. In the next year, David and Lucy's Craft for Empowerment Project will provide 45 widows and teen mothers from Adjumani with training on jewelry and bead-making, business management, and financial literacy.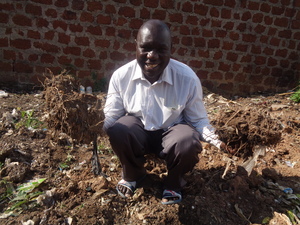 Soil Rejuvenation in Buluma, Kenya. David Nyongesa is a farmer living in Buluma, Kenya where monocropping and poor resource management have resulted in widespread soil depletion. Through his project, Community Farmers Fix Sick Soil, David is training local agriculturalists to use crop rotation systems involving soybeans and other legumes which fix nitrogen and vital nutrients in the soil.
School Drop-Outs Learn Vocational Skills in Butula, Kenya. Justina Ochanda's project, Vocational Skills Training for Girls, is addressing the wage-gap between educated workers and female school drop-outs in Kenya's Butula sub-county. Through her program, Justina will provide 100 young women between the ages of fourteen and twenty five with training on agricultural production, hairdressing, embroidery and sewing, financial literacy, and HIV/AIDS prevention.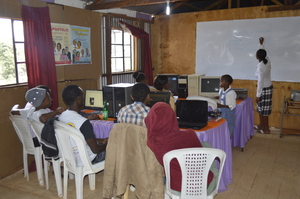 Educational Opportunities in Kiambu, Kenya. John Chege Kinyanjui is the founder of A Hundred Foundation Resource Center in Kiambu, Kenya. The Resource Center provides local youth with an educational space where they can further their education by learning about the world and have access to computers.
Investing in Female-Run Businesses in Bumala, Kenya. In Western Kenya's Bumala community, Jael Akoth is empowering local women through a female-led investment and business development program. Working together with Lindy Wafula from the Women's Academy, Jael's Inua Mama project involves the distribution of business development/investment grants to more than 54 local women who are currently enrolled in vocational and business training programs.
Calling all HuffPost superfans!
Sign up for membership to become a founding member and help shape HuffPost's next chapter