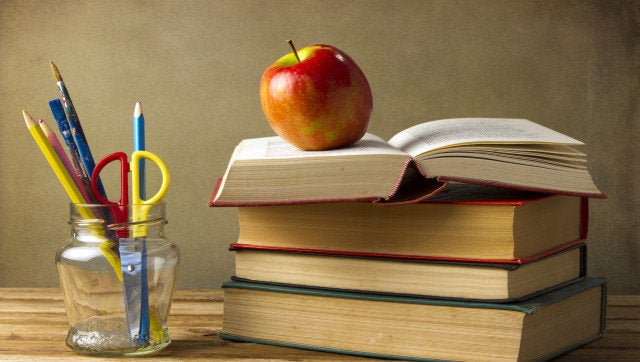 As parents checked over their children's school supplies before the first day of school, chances are that owl pellets and hissing cockroaches probably weren't on the list.
But they were top of mind for Beverly Black, an elementary school teacher in Vallejo, California, who spent the waning weeks of her summer thinking of ways to add life to her science lab -- literally.
Learning about cockroaches and dissecting pellets to see what owls eat "will help our students become better at observation and questioning about the world around them," Black says. "We can act as scientists, asking questions and carrying out observations as scientists do."

It's no surprise that too many students start each school year without the supplies they need, or walk into classrooms that don't have the resources required for a productive year. For anyone who knows a teacher, it's also no surprise that they reach into their own pockets to help meet these needs. The extent to which they do so, however, never fails to astound me. According to a 2013 study, teachers spent $1.6 billion of their own money on supplies for their classrooms and students during the 2012-13 school year. On average, that means each teacher spends $485 out-of-pocket on his or her students.
What do teachers spend their money on? Most often, it's books, according to another study of more than 80,000 teachers. For some, like Brooke Biasillo, it's because shrinking budgets have kept their schools from buying the novels they need to spark a love of reading in their students.
For others, like Suzanne Arthur, it's because books that focus on stories and people that aren't found in textbooks can help their students, many of whom come from diverse backgrounds, see themselves more clearly in history. For all teachers, it's not about making sure the tissue boxes are full and ready for winter -- it's about making sure students have what they need to learn, and learn well.
As budgets have shrunk, teachers have found creative new ways to help their students get what they need. Launched in 2000 by a high school history teacher in the Bronx, DonorsChoose.org allows public school teachers to post requests for supplies and other materials. Nearly 200,000 teachers have posted requests on the site, both big and small -- from school supplies to support to rebuild after hurricanes, tornados, and other natural disasters. And nearly 1.5 million people have pitched in to help these teachers and their schools -- the majority of whom have never donated to a school-related cause before, and who found something -- be it a book or a beetle --that spoke to them. Together, teachers and donors who have connected online have helped more than 12 million public school students.
The technology is new, but teachers' desire to capture lightning in a bottle as a new year begins is anything but. When I was a young teacher, I always tried to find some way to start off with a bang, to get kids excited about the new year ahead of us. One fall, I decided to teach my students tennis -- only I needed rackets. Before school started, I had convinced everyone I knew to donate an old or unused racket, and I wound up with a set of 15 to start the year off right. Another year, I decided to teach my students to sew, and collected four sewing machines for use in my class.
So as another school year begins, I think about Beverly, Brooke, Suzanne, and all the other teachers seeking ways to capture their students' imagination. The NEA Foundation is now matching all public donations, up to $250, made to NEA member projects posted on DonorsChoose.org for a limited time. Last year, we supported 1,500 teacher requests for classroom materials, which in turn helped make the school year better for 120,000 public school students. As for me, I'll be staying away from owl pellets, but looking for opportunities to help teachers help their students.
Harriet Sanford is President and CEO of the NEA Foundation. The NEA Foundation is a public charity supported by contributions from educators' dues, corporate sponsors, and others who support public education initiatives. We partner with education unions, districts, and communities to create powerful, sustainable improvements in teaching and learning. Visit www.neafoundation.org for more information.
Calling all HuffPost superfans!
Sign up for membership to become a founding member and help shape HuffPost's next chapter