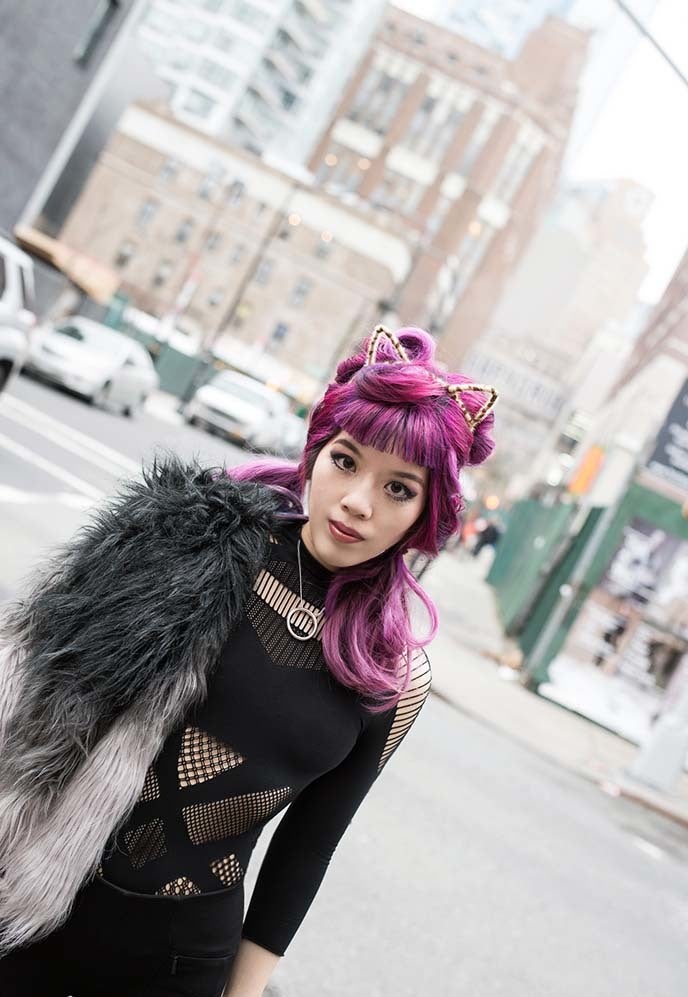 New York deserves its nickname of "Gotham City." There's a plethora of bizarre, Goth attractions here — from medical wax bars to industrial dance parties.
As Halloween approaches, it's an excellent time to check out the darker side of NYC. Enjoy this travel guide to the spookiest underground haunts in Manhattan and Brooklyn, by Gothic blogger La Carmina.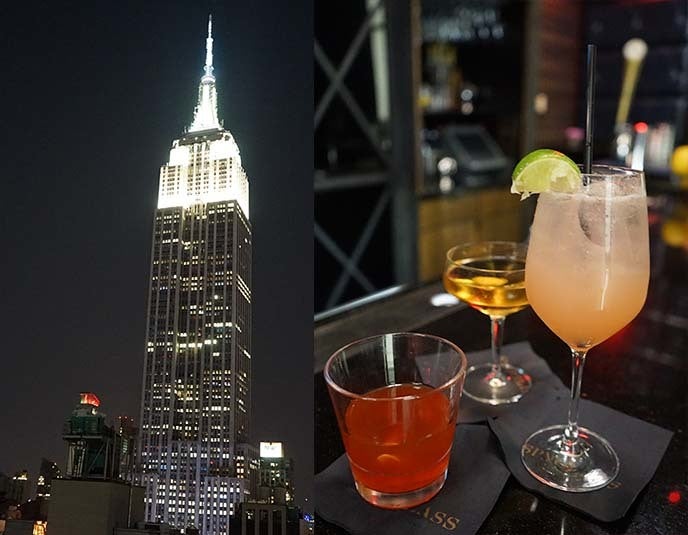 When night falls, and landmarks such as the Empire State light up the skies, you truly feel you're in Gotham City. Sip a cocktail at Spyglass Bar, on the rooftop of Hotel Archer New York, and take it all in.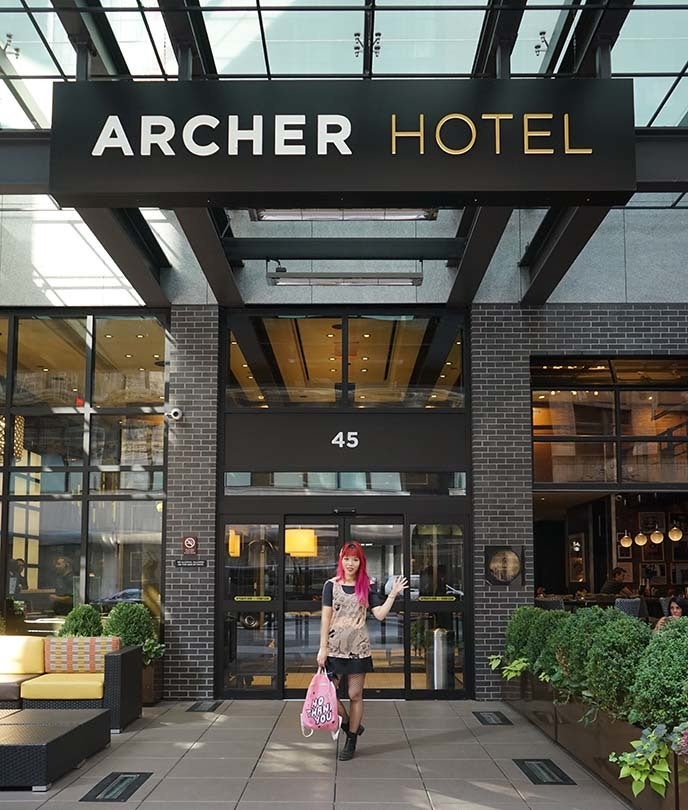 I recommend staying in midtown Manhattan, especially if you have limited time in the city. I loved my modern boutique hotel, Archer NY — it had easy access to several subway lines, and luxurious rooms with classic brick walls.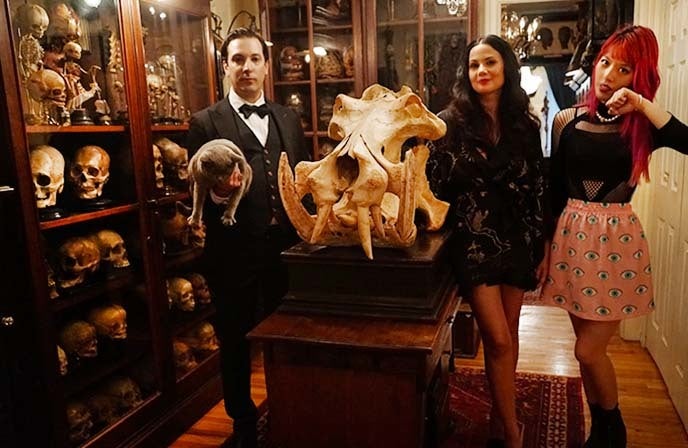 If you're looking for Gothic New York, look no further than the skull-filled world of Ryan Matthew Cohn and Regina Marie Cohn. Perhaps you recognize Ryan from his regular appearances on the Discovery TV show, "Oddities," where I also was a guest.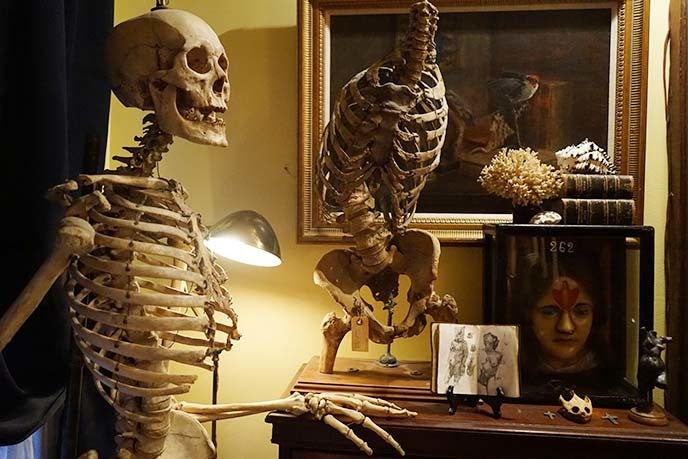 Ryan and Regina work as curators, collectors and restorers — focusing on osteological artifacts and other morbid curiosities. They recently launched an Oddities Flea Market, which brings together vendors of all things peculiar. The markets take place regularly; the second edition will be at Brooklyn Bazaar on September 30th and October 1st.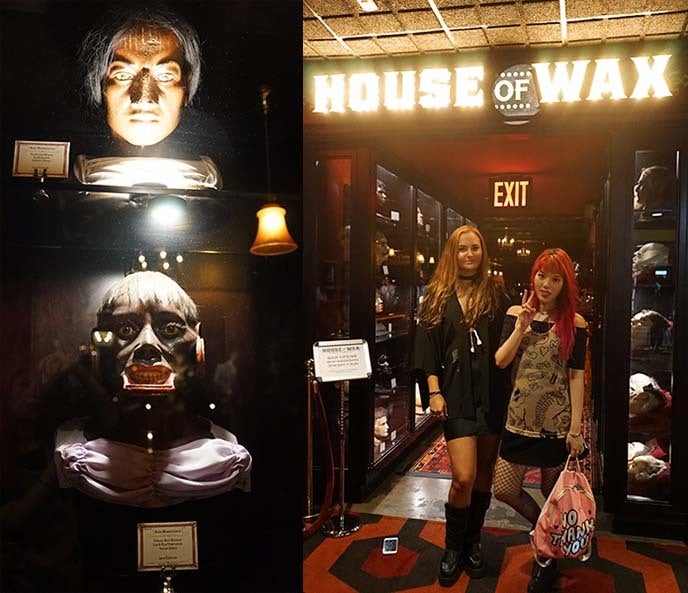 Ryan Matthew Cohn also curated Brooklyn's House of Wax, a bar filled with 19th century wax moulages. Visitors can sip cocktails while examining the displays of death masks and diseases, eerily lit by chandeliers.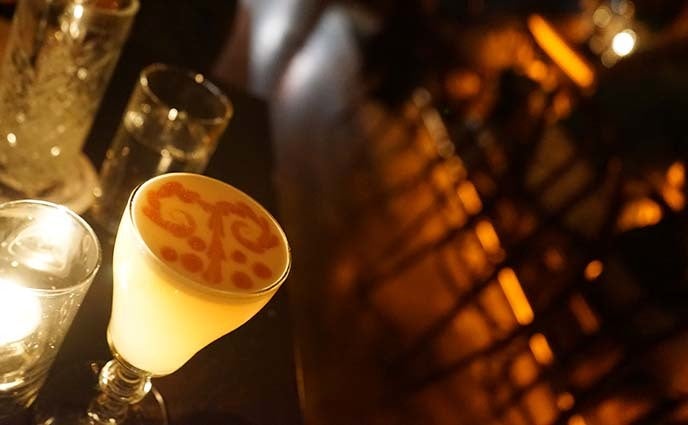 I tried several Anatomical and Pathological cocktails: balanced and creatively concocted with old-time ingredients like bitters and absinthe. House of Wax Bar is one-of-a-kind, with a mesmerizing museum collection that transports you back to a darker time.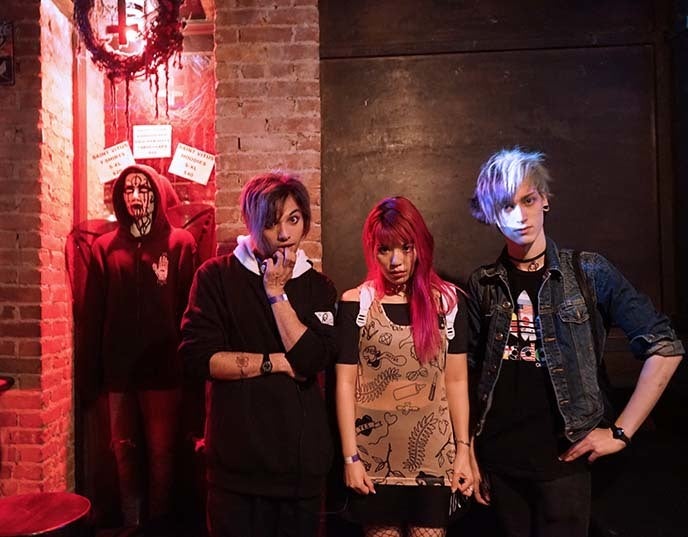 If you're in the mood to dance, I recommend Saint Vitus bar in Greenpoint. Quite a few Gothic dance parties take place in this venue, which is decorated with glass artifacts, upside-down crosses, and spooky mannequins. Saint Vitus also hosts a regular synthwave / retrowave party.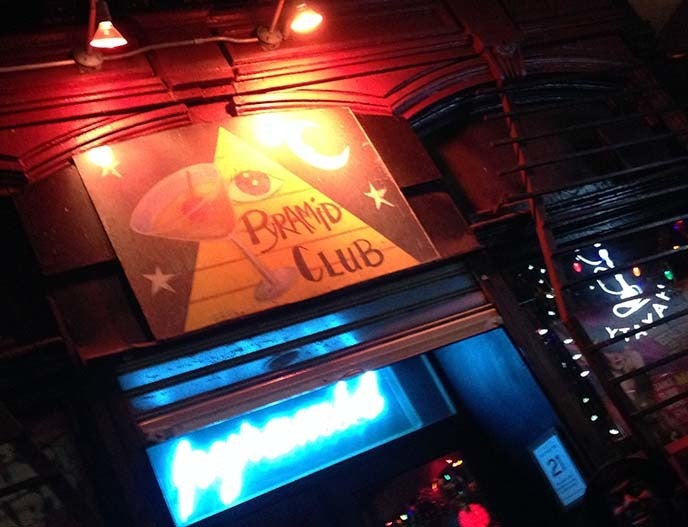 For a taste of old-school nightlife, check out Pyramid Club: a hub for Goth, drag and LGBT gatherings since 1979. Every Saturday, DJ Mike Stalagmike and his crew spin EBM, Industrial and dark electro at Defcon night.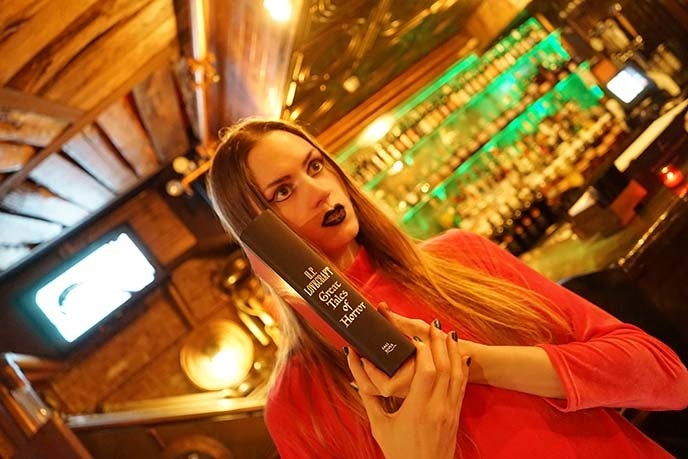 If you are a fan of author H.P. Lovecraft and his works of cosmic horror, the Lovecraft Bar NYC is a must-see. The decor pays homage to the Lovecraftian universe, with tentacles and Necronomicon symbols everywhere.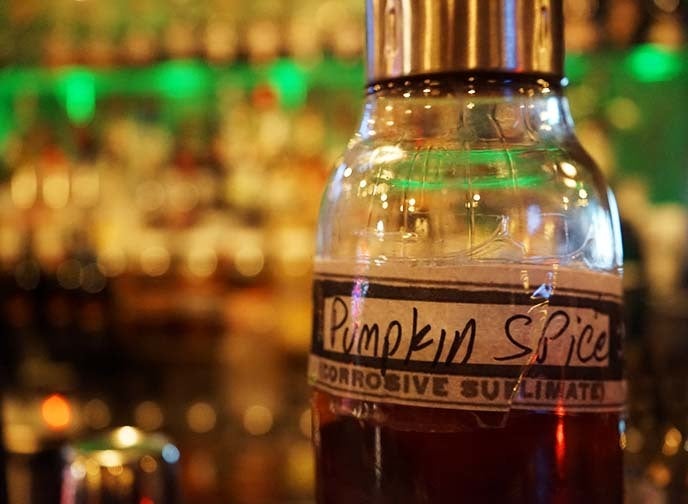 Octopus salad is on the menu, as well as craft cocktails with names like Dagon's Bite. The Lovecraft bartender also makes his own infused spirits; I'd go for pumpkin spice in the spirit of Halloween.