Some call it the luck of the Irish, but I'm half Irish and I like to believe that what fuels my luck (and health) is eating a healthy breakfast!
My brother-in-law, who used to skip breakfast, added oatmeal to his morning routine at my suggestion. A year later, he reported back that he had lost 15 pounds -- simply by adding oatmeal each day. Nothing else about his eating or exercise routine changed.
Watch how I cook my version of Irish steel-cut oatmeal online at MyFOXMaine. It's SO easy and delicious and satisfies you till lunch!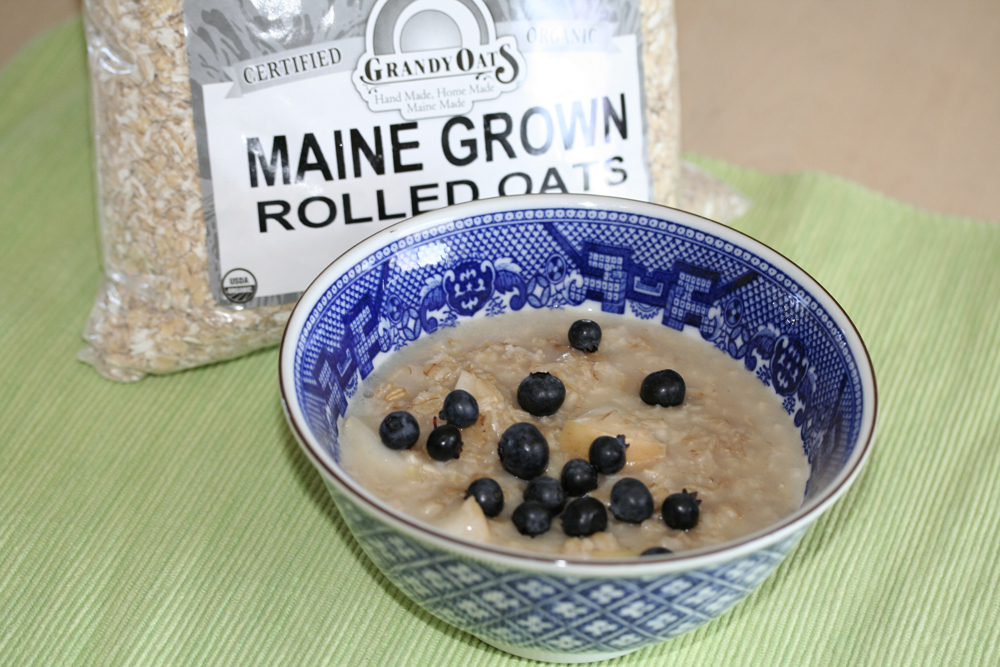 Meg's Hearty Irish Steel-Cut Oats
3 cups water
1 cup apple juice
1 cup steel-cut oatmeal
1 green apple, diced
Pinch Celtic sea salt
Dash of cinnamon
Topping: 1 tablespoon pistachio nuts and 2 tablespoons of blueberries per bowl
In a 2-quart saucepan, add 3 cups of water and 1 cup of apple juice, oats, green apples and salt. Bring to a boil, turn to low and simmer for 30 minutes uncovered, stirring occasionally.
Ladle into bowls and top with your favorite nuts and fruit.
Serves 4.
Quick Version of Meg's Hearty Irish Steel-Cut Oats: This cuts down on cooking time in the morning: The night before, follow this same recipe. But just boil for 1 minute. Turn off the heat, cover and refrigerate overnight. In the morning, return pot to the stove top, bring to a boil, turn to low and simmer for 9 -12 minutes.
Enjoy!
Do you think eating breakfast is important? Have you ever tried steel cut oats? Leave your comment here in the comments section.
Please sign up to receive my free monthly newsletter.

REAL LIFE. REAL NEWS. REAL VOICES.
Help us tell more of the stories that matter from voices that too often remain unheard.