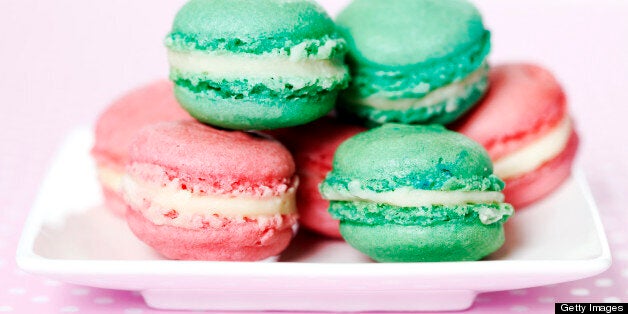 Unemployment may have hit many industries in Greece but none more so than the realm of the mass media. As the newspaper To Paron reports, approximately 4,800 jobs were lost over the course of the last three years (2009-2012) among the country's publicly traded media companies and, at the same time, thousands of salaried employees in the field were forced to accept dramatic reductions in their salaries.
Two major publishing houses, IMAKO and Liberi Editions, have ceased activities altogether while a third, CK Tegopoulos, continues to operate but had to shutter its crown jewel, the historical Eleftherotypia newspaper. A similar fate befell one of Greece's most popular television stations, Alter, which went off the air in December of 2011.
Among the many affected by this devastating media tempest is Despina Antipas who had been employed, alongside her journalist husband, Kostas Tsapogas, at Eleftherotypia for 15 years until the paper filed for bankruptcy in late 2011.
Undaunted, Despina Antipas was not one to be defeated by this dramatic turn of events. Fascinated by macarons, those sweet little pastries she discovered while visiting France, she decided it was time for a change of course. Taking her cue from the little cakes made of chocolate, vanilla and fruit by the renowned La Duree pastry shops, Despina underwent a quick transformation from newspaper editor to baker and took the process one step further by adding her own personal touches and introducing wonderful Greek flavors such as fig and masticha.
The story of Despina and the macarons that she now bakes in Greece with her magic hands and which she wraps so lovingly in incredibly attractive packaging, is one that originates with Greece's financial crisis and truly touches the soul.
A dedicated journalist for some 21 years, the last 15 of which she spent at Eleftherotypia, Despina Antipas suddenly found herself without a job. Having taken up pastry-making on a whim a year before receiving her pink slip, she decided to go into business by putting the art she learned as a hobby to practical use.
"Because I always wanted to deal with something creative, I began making macarons for friends and relatives when they came over for coffee or to offer as gifts when we would visit them," she tells me. "Slowly, I began to see that they loved them and they would ask me to make more so that they, in turn, could give them to their friends. It was then that I made the decision to learn as much as I could about this traditional French delicacy. Devouring numerous French and English books on the subject and extensively searching the Internet, I devoted endless amounts of time to perfecting the little deserts."
"Having honed my creative skills, I try to combine different exotic fruits with classic Greek culinary staples by implementing modern pastry making techniques. Hence, I was able to give birth to the Mavrodafni macaron with fig and cheese, the Aegina peanut macaron and the berry and yogurt mousse macaron, to name a few."
"Each and every macaron is made to order," says Despina. "Mostly, so as not to detract anything from the quality and freshness as it is a very delicate and sensitive sweet that requires tender care and attention. It is also important for me to know something about the person for whom I am baking. As I discuss an order with a client, I derive inspiration from and personalize the recipe for that specific individual. It's similar to eating mother's pastries which are always tastier than those that are store-bought."
"The day after Eleftherotypia went belly-up was a day of relief", she sighs. "The previous months had been so full of despair and insecurity that I have wiped them from memory. We were unpaid, nervously waiting by the phone for any information that would give us some hope that never came. It took an entire summer for me to free myself from that suffocating atmosphere and to be able to think calmly and clearly once again. It had to have been the longest summer of our lives."
"Watching all the plans we had made for the future vanishing before our eyes in a Greece of despair, I had to start from scratch, to find solutions, make new dreams and grab onto something that could keep us going. My travels with the macarons have become my personal therapeutic journey through a country that has been traumatized beyond all hope."
Support HuffPost
The Stakes Have Never Been Higher
Related
Popular in the Community