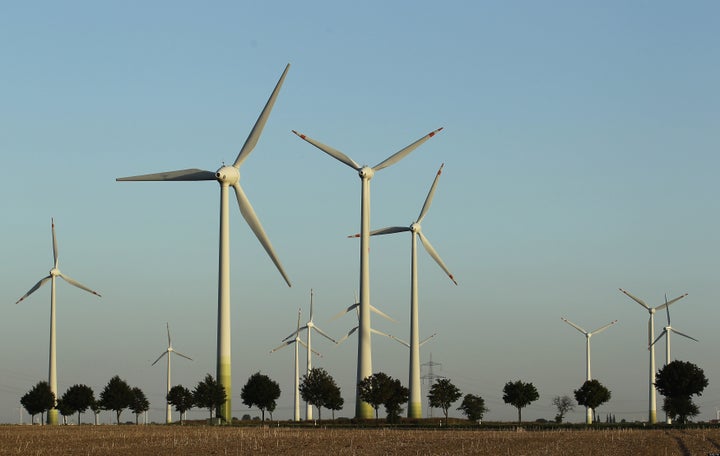 Yesterday, HEAL UTAH released a study that could change the way the West thinks about energy.
The new report, as reported on by the New York Times today, shows that smart renewable energy development with storage can meet 100 percent of Utah's growing need for electricity by mid-century, using only technologies that are commercially available today.
Such a transition would take several decades.
Right now, Utah is around 80 percent reliant on coal for producing electricity - some of which we export throughout the West. Coal has served the state well in many respects. It has provided cheap and reliable power and has also provided economic development and jobs for rural communities that have been mining and using this resource for decades.
Even though a federal carbon tax didn't pass this year, the future for "King Coal" remains decidedly hazy. Carbon dioxide will soon be regulated as a pollutant. And coal-burning damaging effects on public health could force expensive retrofits at Utah's operating coal plants, driving up electricity bills. Finally, forecasts indicate Utah's coal mines may run out of coal in a little over a decade.
Even in an overwhelmingly Republican state like Utah, where many leaders seriously doubt the scientific consensus on human-caused climate change, coal's shaky future is causing state leaders to contemplate a massive conversion of our coal plants to natural gas. That may be a mistake. An over-reliance on natural gas, which is important as a bridge fuel to reduce CO2 levels, could drive up the fuel's cost and lead to damaging environmental consequences, such as potential groundwater contamination seen in Colorado, Texas and Pennsylvania.
A better option exists: Utah's plentiful renewable energy. Yet, many say that renewable energy sources like wind and solar are intermittent and can never substitute for the baseload (or around-the-clock) power that coal and nuclear reactors provide today.
That assumption is no longer valid.
The eUtah study, commissioned by HEAL Utah and authored by Dr. Arjun Makhijani with guidance from an advisory board of leading Utah energy thinkers, found that careful development of Utah's abundant renewable energy resources along with utility-scale energy storage can provide a technically sound, economically feasible and reliable long-term strategy to meet Utah's growing energy needs through the middle of the this century.
Additionally, the study found that including natural gas for about 25 percent of electricity production in Utah decreases the overall cost of a primarily renewable energy system. While burning natural gas does generate carbon dioxide, such a system would still reduce carbon pollution by about 80 percent compared to today. And by adding carbon capture and storage to the natural gas plants, emissions can be further reduced at potentially lower cost than using carbon capture with coal.
This new energy paradigm still faces challenges.
One of them is how to do deal with "spilled energy," at times when renewable energy production consistently far outstrips demand and storage capacity. The new reports says that building an advanced communication system into our electricity grid promises to ease such problems, with consumers reaping the benefit of smart appliances that turn on when renewable energy is cheap and in abundant supply.
This report comes at a critical time.
Today, many Western states already require between 15- and 33-percent of their electricity to come from renewable sources in coming decades, including Arizona, Colorado, California, and New Mexico.
But this new study shows how the West, rich in renewable energy, can pioneer the way to a 75- to 100-percent renewable future. At a time when Congress seems unable to act on bold energy and climate legislation, Western states - red and blue alike - can lead the way to a brighter, healthier energy future.
Related
Popular in the Community