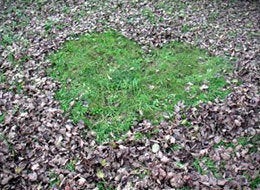 Is Valentine's Day a beautiful celebration of love, commitment and denial?
Dating back hundreds of years, the origins of Valentine's Day--and its patron saint--have long been shrouded in mystery. Though little is known about St. Valentine or Valentinus, one thing is certain: Valentine's Day is not so sweet.
Second only to Christmas, Valentine's Day is one of the most wasteful holidays of modern day America. What's worse, much of Valentine's Day rests on commercialization and the mass marketing of products that are not only bad for the planet, but also small children. Flowers, sexy lingerie, chocolates and cuddly stuffed animals are just a few of the tokens produced by child laborers in third world countries. Would cupid ever want such a thing?
Also devastating are the environmental effects of cocoa bean farming. The majority of the world's cocoa farms use large amounts of pesticides to ensure a better yield. These pesticides can cause great environmental damage from soil erosion to local ground water contamination.
This Valentine's Day, send a message by opting for organic and/or fair trade certified chocolates. Organic chocolate products typically come from environmentally conscious companies that harvest in a sustainable manner. While fair trade certification ensures your chocolate is made under environmental and humanitarian standards. According to the Fair Trade Organization (FTO), the standards are quite stringent, ensuring the minimum use and safe handling of agrochemicals, conservation of water, controls on gathering from the wild and deforestation, a ban on GMO (Genetically Modified Organism) crops and good soil management practices.
Organic and Fair Trade chocolates are available at most major drug stores and supermarkets. My favorites include:
Available at 7-Eleven (believe it or not) as well as high-end natural grocery stores such as Whole Foods and Wild Oats.
Available at most major natural stores such as Whole Foods, Wild Oats, Co-op Grocery Stores, as well as major regional retailers Giant Eagle, Stop n' Shop and Fred Meyer.

Available at Target, major drug stores Duane Reade and CVS as well all natural food stores including Whole Foods and Wild Oats. For a store near you visit the website's zip code store locator. (Note: Green & Black's is owned by Cadbury Schweppes, but adheres to fair-trade standards.)
Available at Whole Foods, Wild Oats and other high end natural grocery stores. All-natural, antioxidant-rich, dairy-free, kosher, gluten-free cacao and coated in chocolate.
Find a divine chocolate retailer near you on Divine Chocolate's website map.
Click here for more Huffington Post Valentine's Day coverage.