Along with wages and salaries, dividends and interest income, this category includes personal current transfer receipts, which the BEA defines as "income payments to persons for which no current services are performed and net insurance settlements." That is, government social benefits (and, to a very minor extent, net transfers received from businesses).
As you can see from the following graph, while the relationship between personal income and GDP has not changed all that much over the course of the past six decades, the share of income accounted for by transfer payments has jumped more than 200 percent.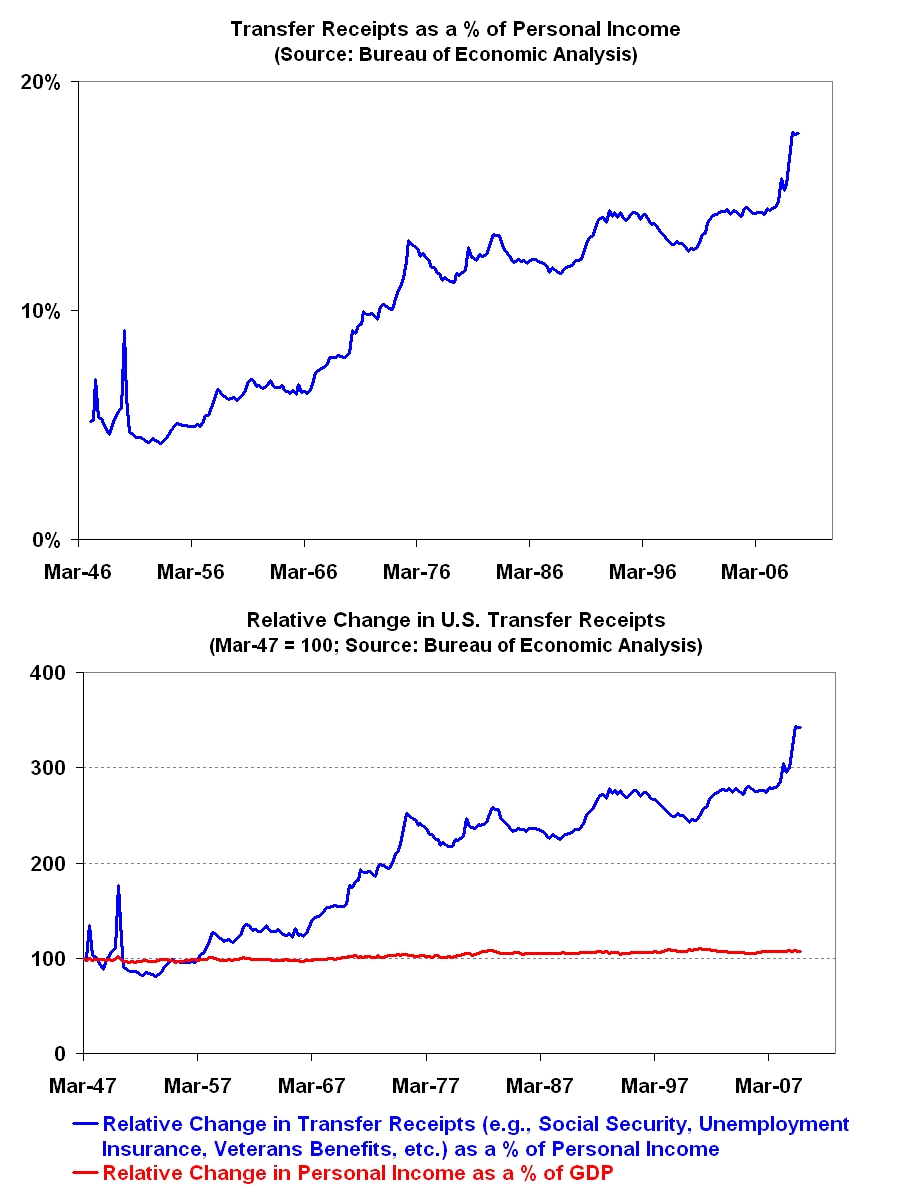 The latest data also confirms that the financial crisis has played a major role in boosting Americans' dependence -- for lack of a better word -- on government largesse, with the run-up over the past two years accounting for around a quarter of the relative increase since 1947.
With an ever-greater share of Americans receiving some sort of financial assistance from the government, the obvious question is how -- or whether -- this shift will affect the political landscape, especially when it comes to making tough choices about social programs, in particular, and public finances, in general.
If and when policymakers decide, for example, that the time is right to rein in spending and cut back on public sector borrowing, will the political will be there to see those efforts through? Or, as cynics might suggest, is a financial crash landing the only real "exit strategy" that is on the table right now?
I guess we'll find out soon enough.
Related
Popular in the Community