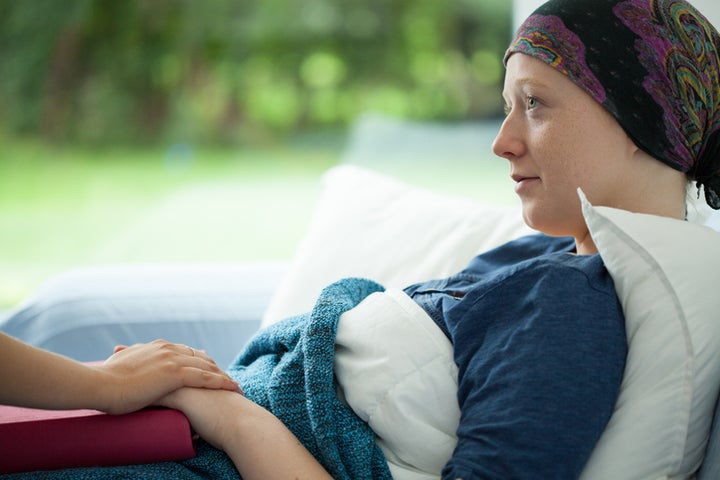 Every year, approximately 1.5 million people in the United States learn they have cancer and must decide on a treatment plan. That news and the journey ahead can be the most challenging experience of a lifetime.
The good news is overcoming cancer is becoming more prevalent. According to the National Cancer Institute, the number of people living beyond a cancer diagnosis reached nearly 14.5 million in 2014 and is expected to rise to almost 19 million by 2024. In the past five years, more than 70 new drugs have come to market, many of which are being described as revolutionary in their ability to help patients.
But this does not mean the patient experience is any easier. Often, the health care system can seem uncoordinated and stressful to navigate. From the time of diagnosis, patients require support they can trust to help weigh the potential risks and benefits of each treatment option, overcome insurance challenges to cover the cost of care, related financial concerns, emotional distress, physical impacts, and more.
Too many people still face cancer without enough information. Thankfully, there are patient education resources based on clinical practice guidelines published by the National Comprehensive Cancer Network® (NCCN®) which support individuals every step of the cancer experience. The NCCN Clinical Practice Guidelines in Oncology (NCCN Guidelines®) are the recognized standard for clinical policy in cancer care and are the most thorough and most frequently updated clinical practice guidelines available in any area of medicine. Last year, NCCN Guidelines for Patients earned 6.2 million online page views and more than 90 percent of online visitors agreed that they know more about cancer and treatment after reading them.
To learn more about the NCCN Guidelines for Patients, Good Days spoke with Teresa L. Deshields, PhD, ABPP, vice-chair of the NCCN Guidelines® Panel for Distress Management and Manager of the Counseling Service at the Siteman Cancer Center at Barnes-Jewish Hospital and Washington University School of Medicine.
Can you tell us about the role these guidelines play in the patient experience? How important is it for a patient to feel empowered in their care?
The NCCN Guidelines® are the evidence-based, state-of-the-art guidelines for treating different kinds of cancer, and are developed by the absolute experts in the fields. The NCCN Guidelines for Patients are incredible because they take the science that the treatment professionals are using and put it into the patients' hands, empowering them in their cancer care. These resources make it possible for patients to educate themselves on the best evidence available and share in the decision-making with their doctors.
Most people, I would venture to say, want to play a collaborative role in their care. There are also patients, however, who want to be guided and do not want to participate actively in decision-making—that is okay. If a patient does not want to actively participate, the experts WILL take care of them. Patients can be as informed and educated as they wish, and the patient guidelines make it even easier to do so.
Certainly, we encourage patients to take an active role in their care.
How are the NCCN Guidelines for Patients developed?
The NCCN Guidelines are created by panels of sub-specialist experts in the particular disease or supportive care area who represent the 27 NCCN Member Institutions, which are NCI-designated cancer centers throughout the country. We, as a panel, review the latest evidence and come up with the state of the science in terms of recommendations for that particular issue, topic, or problem.
Then, patient education experts from NCCN meet with the panel and, based on the clinical guidelines, figure out how to present the same information in a patient-friendly format.
Are the guidelines also applicable for family or close friends of patients with cancer?
Absolutely. Today, not as many cancer centers or practices are doing distress screening for family members, but a few centers have documented that caregivers are as distressed as patients. The suffering of caregivers can be profound—to watch a loved one go through cancer treatment and not be able to help them…that's distressing.
The NCCN Guidelines for Patients®: Distress is useful for caregivers, as well, to help educate them and encourage them to speak up about their difficulties, as well as to help the patients understand and address any concerns.
Cost is a major barrier to cancer care. Do the guidelines offer financial assistance information?
The NCCN Distress Thermometer, which is part of the patient guidelines, includes financial problems as part of its Problem List. This helps patients identify particular distress regarding cost of care.
There is a lot being discussed right now about financial toxicity, and that is indeed a form of distress. Good Days provides wonderful resources for patients to help with the burden of cost of care so that they don't have to choose between paying for treatment and paying for life's essentials, such as groceries.
Cancer care is about more than medical treatment. How valuable to a patient's recovery is the management of psychological and emotional impacts of a cancer diagnosis and treatment?
Today, there is certainly evidence coming out about the impact of psychosocial distress and survival benefits to having distress managed. Distressed patients have difficulty adhering to treatment or showing up to appointments. And, when treatment is missed or there is something that interferes, that obviously affects their health. Additionally, a recent study showed that patients have fewer emergency room visits and hospitalizations when distress is managed properly.
Thanks to the leadership and expertise of clinical professionals at NCCN's alliance of 27 leading cancer centers devoted to patient care, research, and education, the not-for-profit offers these resources at no cost.
Related
Popular in the Community