August is National Breastfeeding Awareness Month, and we just wrapped up World Breastfeeding Week (August 1-7). I hope you have seen some positive discussions about breastfeeding, but unfortunately, it's likely that you've also seen comments sexualizing and stigmatizing mothers who choose to breastfeed in public. World Breastfeeding Week or not, we see stories in the news of nursing women being asked to cover up, or to leave, or to retreat to a bathroom. I wanted to provide my personal experience and some tips that have helped me to breastfeed in public with confidence.
I am the mother of two boys (ages 2 years and 4 months), and I am currently nursing both of them. When my older son was born, I knew I wanted to breastfeed, but I had no idea how challenging it can be. The obstacles that mothers and babies face while trying to establish a long, successful nursing relationship are numerous, but breastfeeding in public should not be one of them. With my oldest son, I would often escape to the car to feed him, but when this became infeasible because we moved to the sauna known as Florida, I started using a cover. You know, one of those pieces of cloth that you drape over your neck that supposedly allows you to still peek in and gaze into baby's eyes. My son hated the cover. It could have just been that he was reaching the age when he was very distractible while nursing -- or maybe it was that the cover truly did act as a sauna, and it was really, really hot under there. He would pull and tug and roll, latch and unlatch, and the first time I tried nursing him in public without the cover, I realized I would never use one again.
Whether or not to cover is a mother's personal decision, but regardless of her choice, she should be able to breastfeed in public with confidence, knowing that she is doing the best thing she possibly can for her baby. So fear not, new nursing mother. You can have a long, successful breastfeeding relationship, too. Here are some pieces of advice from my own two-year-long breastfeeding journey.
1. Bring back-up. Until you are truly comfortable breastfeeding in public, try venturing out with the support of someone close to you. The time after my oldest son was first born was perfect for this, because my husband had some time off from work. Although you may think that gender roles are relevant here, remember that this is about your confidence, not how anyone else sees you. It does not have to be a guy by your side; it could be a friend, your sister, your mother -- anyone (as long as they support you).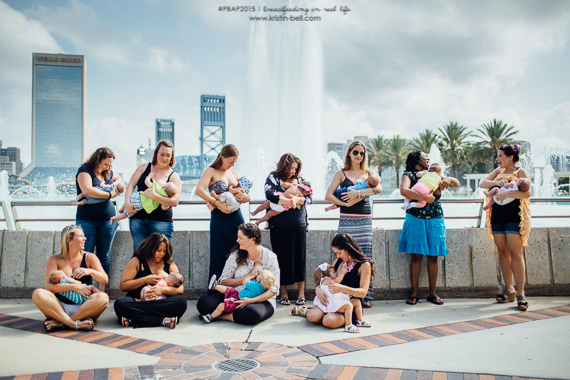 2. Try it on a good day. Again, if you are new to breastfeeding and apprehensive about breastfeeding in public, maybe don't test the waters when no one slept well the night before. The key is that you should feel like you can handle this (and you totally can!).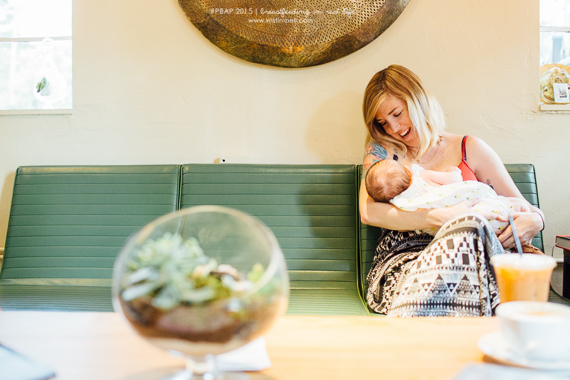 3. Know your rights. Although I have never personally experienced a problem breastfeeding in public, it has always made me feel better to have a response ready just in case. The good news is that, for the most part, women are legally allowed to breastfeed whenever and wherever they want. Idaho is the only state that currently does not have legislation protecting breastfeeding mothers (although they are exempt from jury duty).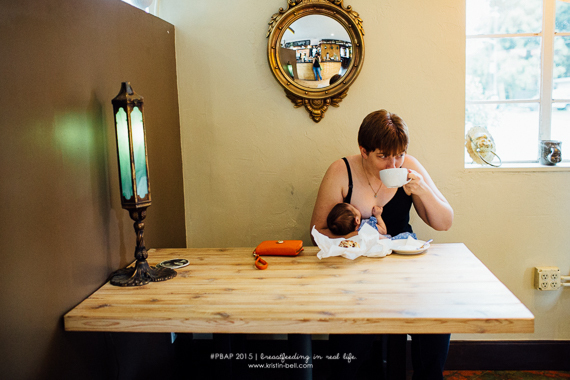 4. Bring supplies. Baby? Check. Breasts? Check. This is one of the many things I love about breastfeeding! It truly is convenient. But there's always something, right? With my second son, I had an oversupply in the beginning, and if baby pulled off, I would spray like a fire hose. But I still had to grocery shop, bring my toddler to the park, etc. I just always tried to be prepared, having a burp cloth on hand and ready to cover up if there was an issue. If I had gotten stuck feeding him in public without something to use, I would have felt a lot more vulnerable and less confident. Have burp clothes and extra breast pads. Maybe you are more comfortable nursing in a sling or carrier? For a while, I even kept an extra shirt in my bag!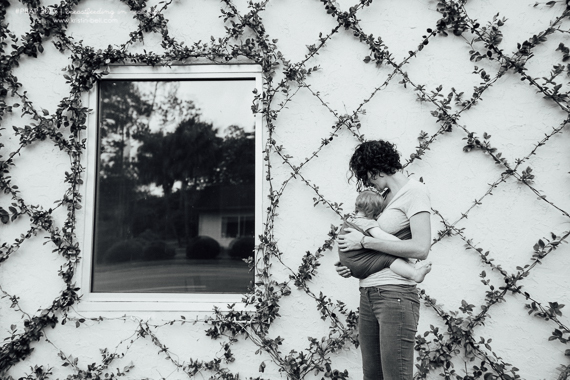 5. Forget about everyone else. Ignore everything I have said prior to this, and if your baby is hungry, feed him or her. Who cares about burp cloths or back-up when your little one needs you? Just focus on your baby, and everything will be fine!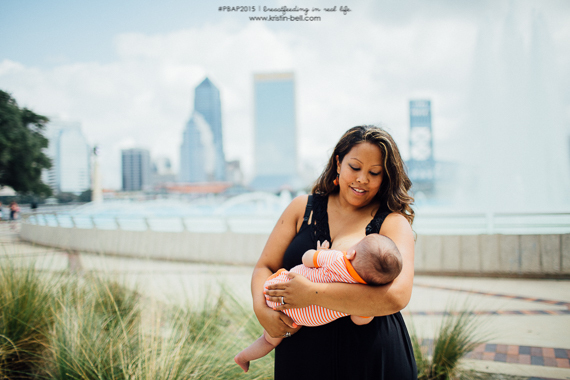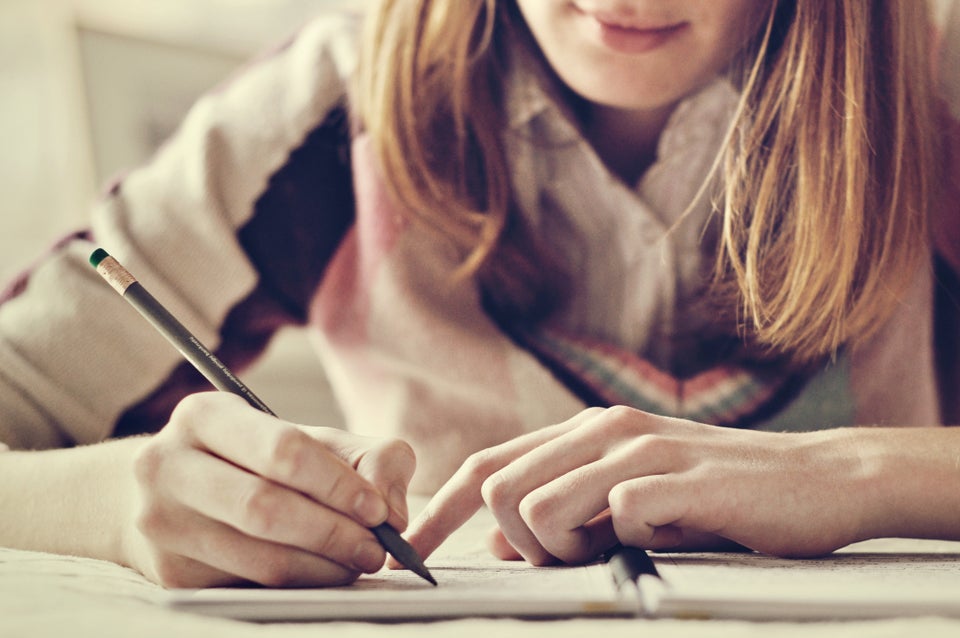 11 Breastfeeding Tips From Experts