Open enrollment for employer-based health insurance starts Nov. 1 amid a swirl of changes and possible changes to the Affordable Care Act. If your head is spinning, you aren't alone. We spoke to several experts, hoping to boil down what it all means to you and your wallet.
Here are the basics of what you need to know to evaluate a health care plan for 2018:
Know the jargon
You have to understand what you're buying.
In the past, maybe you could just lean over to the guy at the next desk and whisper, "PPO or HMO?" But it's time to learn this stuff yourself. Health insurance is complicated, and the key to understanding it requires some fluency in its language. Some of the terms you will be tested on are: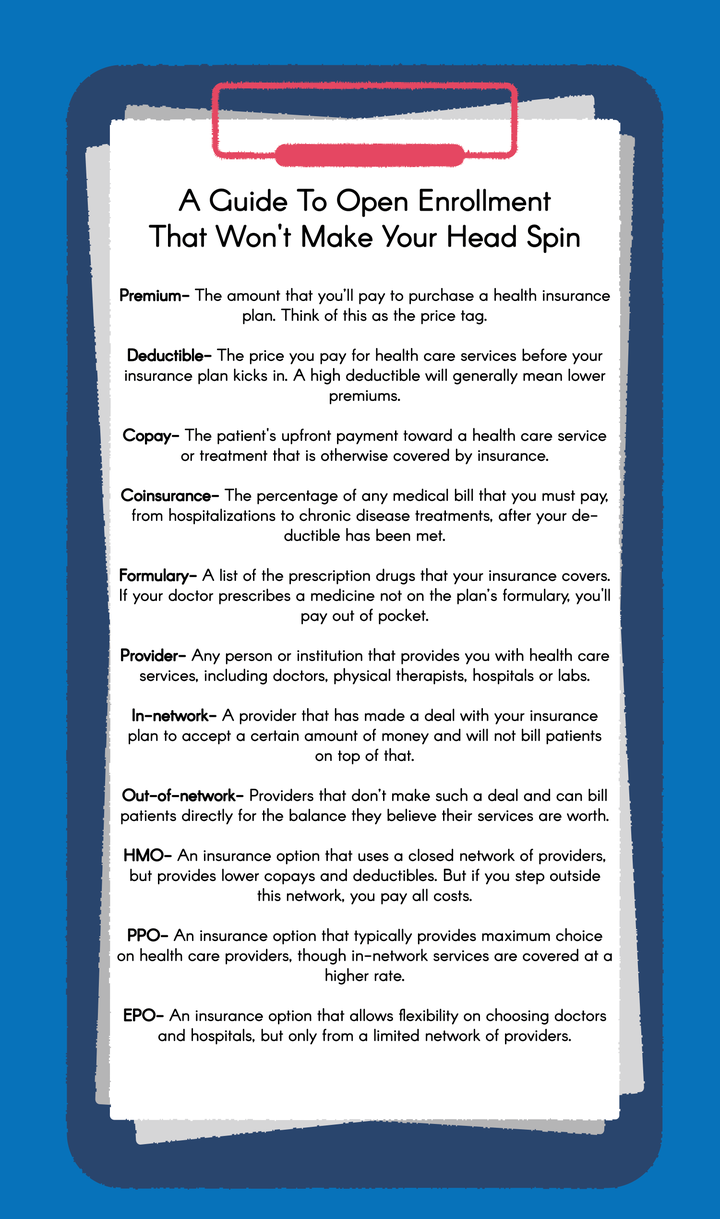 Don't just look at premiums
Just because a health insurance plan has a low purchase price doesn't necessarily make it the least expensive plan for you. Plans with low premiums often have higher deductibles. You might actually save money with a plan that has a higher premium but lower out-of-pocket costs. It depends on how often you see doctors and refill prescriptions. A plan with a low premium may not cover as much either, which isn't a problem if you don't get sick. (Just a reminder, though, that nobody ever actually plans to get sick. There are no crystal balls on this.)
Popular high-deductible plans could cost you plenty
High-deductible plans are growing in popularity. They are already the norm on the Affordable Care Act exchanges. In 2017, about 71 percent of marketplace enrollees are in Silver plans with high deductibles, according to the Kaiser Family Foundation. You can learn about the various "metal" plans here.
The IRS defines a high-deductible health plan as any plan with an annual deductible of at least $1,350 for an individual or $2,700 for a family, but the total yearly out-of-pocket expense is capped and can't be more than $6,650 for an individual or $13,300 for a family.
But those maximum out-of-pocket numbers are a little misleading because they don't count all your spending. Depending on your plan, copays and coinsurance may not count toward your deductible, nor will the cost of your premiums. Plus, while it sounds like your insurer will start covering 100 percent of your health bills if you ever actually reach those ceilings, that's not the case. It will only cover the things that the plan agreed to cover. Show up at an out-of-network hospital's emergency room and the bill will be on you.
A word here on catastrophic coverage plans, which is what very-high-deductible plans pre-ACA were colloquially called. Now, with the ACA, catastrophic plans became an actual coverage category offered to people younger than 30 or those with a hardship exemption based on job or marketplace insurance being unaffordable.
Catastrophic health insurance plans have low monthly premiums and very high deductibles. They protect you from worst-case scenarios, like getting seriously sick or injured. But you pay most routine medical expenses yourself.
Shop around for prescription drug costs
If you take regular maintenance medications for chronic illnesses, you will want to make sure the plan you pick covers your specific drugs. Don't assume just because your plan covered a particular medication last year that it will cover it again. You need to know specifically if the medications you take are covered on the plan's formulary.
Paying for uncovered drugs on the open market is painful. And for what it's worth, drug prices often make no sense. Some of the most widely prescribed medications can be bought at Costco, Target, Walmart or even your supermarket pharmacy for less than your insurance copay. That's right: As difficult a pill as this may be to swallow, your best deal on some of your medications may be found by ignoring the drug coverage just paying cash.
David Belk, a physician in the San Francisco Bay Area who runs the website TrueCostofHealthcare.org, suggests using your insurer's or employer's tools to check out-of-pocket costs before you hand over an insurance card to fill a prescription. Compare your plan's price to the pharmacy's cash price. In many cases ― at least for generic drugs ― you will save money by paying cash. Brand-name drugs, not so much.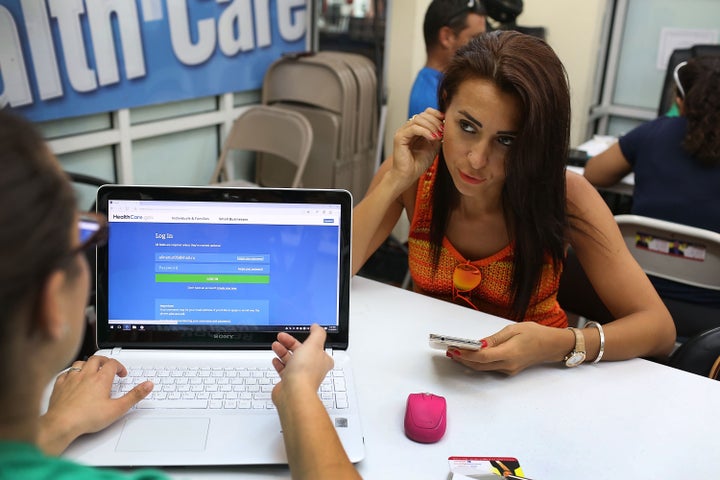 Make a financial plan for coverage limitations
One key to picking a health plan is to remember that what you are buying is meant to protect you from financial ruin should you get seriously sick. It's not meant to cover every penny of health care expenses. You will likely have out-of-pocket expenses every time you interact with the medical care system.
Know your tolerance for financial pain and balance that against your health history.
Factor in the extras
While many of us ignore the little extras and focus more on our deductibles, those little perks that encourage a healthier lifestyle ― gym membership discounts, fitness trackers and free nurse hotlines ― can help you save some money.
Depending on your situation, you may want to go with a health insurance plan that provides tele-medicine coverage, the "modern-day house call." While they are no replacement for routine check-ups or medical emergencies, they are convenient for minor ailments. Virtual doctor's visits are expected to grow by as much as 50 percent by 2020.
Bottom line: Health insurance decisions are truly a case of what you don't know can hurt you.
Related