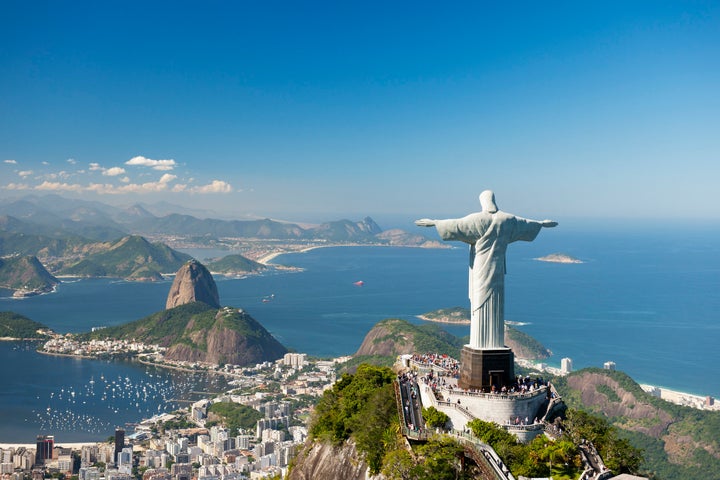 Rio de Janeiro is best-known for its stunning 'Christ The Redeemer' statue, Sugarloaf Mountain, and Copacabana Beach. But there's so much more to explore and experience in Rio ― from a reinvigorated downtown area to historic sites to stunning new museums.
Here's a suggested itinerary for an activity-filled day in the Marvelous City.
Start your day with a delicious breakfast at Rio's most popular pastry shop and tearoom, the Confeitaria Colombo. Against a backdrop of massive mirrors and stained glass windows, you can munch on breads, cakes, and canapés as you sip tea or coffee in this century old establishment.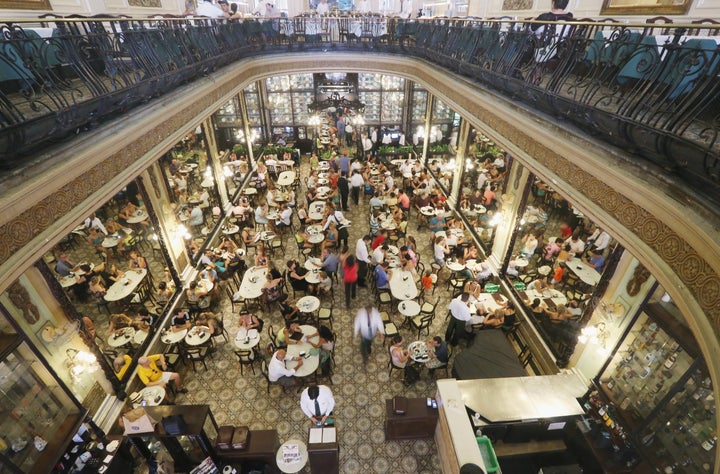 A few blocks away, you'll find the remarkable Real Gabinete Português de Leitura (Royal Portuguese Reading Cabinet). If you're interested in architecture, ornate decor or Portuguese literature, this is definitely the spot for you. This Neo-Manueline style library holds more than 400,000 books that you can browse through.
Next, take the 7 de Setembro Street to the Praça XV, a public square in Rio's Centro district. In Praça XV, you'll get the chance to explore a few other historical buildings, including the Nossa Senhora do Carmo da Antiga Sé church, the Paço Imperial (Imperial Palace) and the Banco do Brasil Cultural Center ― which always hosts interesting art exhibitions and events.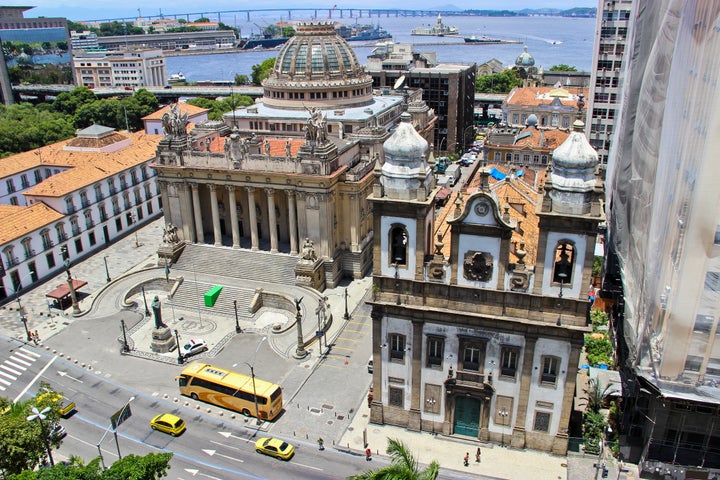 Now would be a good time to stop for lunch on the historical Ouvidor Street. Make sure to order Feijoada, a typical Portuguese dish made up of bean stew, beef and pork. The dish will likely be served with a glass of Caipirinha, Brazil's national cocktail, as chorinho and samba play in the background.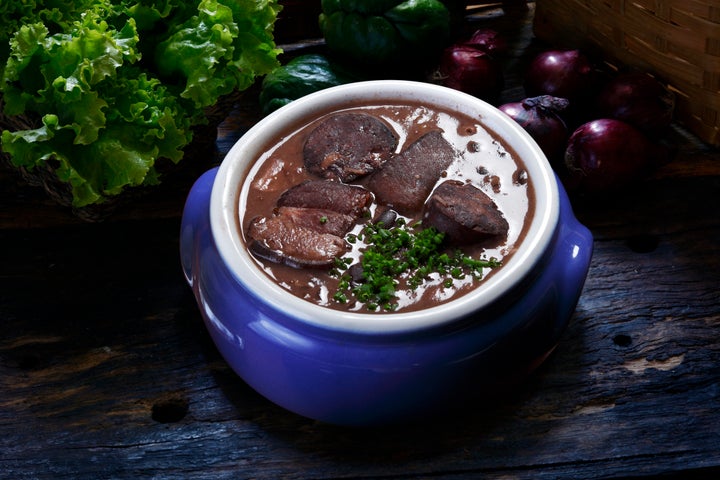 After lunch, head over to Cinelândia, a main square in the center of Rio, to check out one of Brazil's most beautiful theaters, the Theatro Municipal do Rio de Janeiro (Municipal Theater). Also nearby is the National Museum of Fine Arts.
Once you leave these stunning historical buildings behind and walk a little further, you'll hit the newly revitalized port area ― the Porto Maravilha (Marvelous Port). The Porto Maravilha, which was Brazil's largest in the 1800s, has been one of the main development projects of the new Olympic City. You'll definitely want to check out the spectacular Museu do Amanhã (Museum of Tomorrow) while you're there.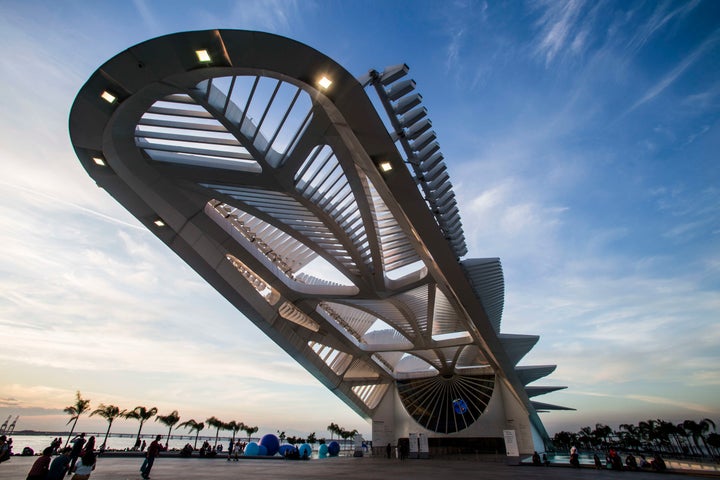 It would be a good idea to end your tour in the Lapa district, which is known for its vibrant nightlife. You might want to check out Rio Scenarium ― which is often described as one of Rio's most exciting bars.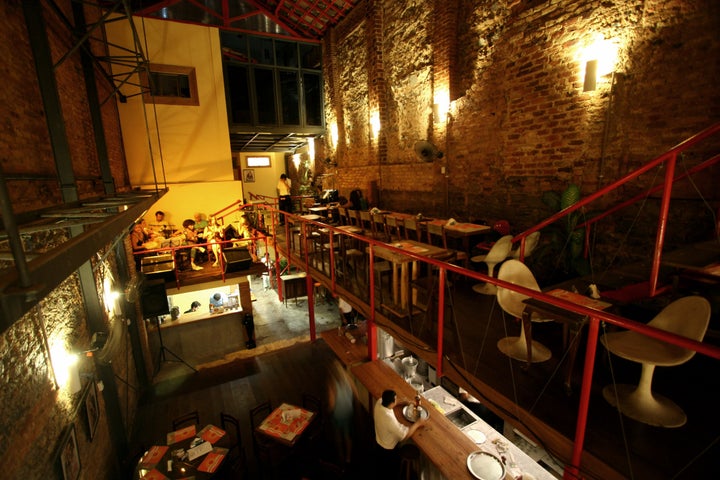 This post originally appeared on HuffPost Brazil and has been translated into English.