Unless you're a real Grinch/Jim Carrey wearing a creepy-ass costume/one of the people likely in our comments section, 'tis the season to give a big fat tip to all the people who help you out. It's simply the right thing to do to give a little extra cash to the people who take out your garbage, cut your hair, and memorize that you like your coffee black with 3.5 sugars and a pump of sugar-free hazelnut. This is their year-end bonus for making your life a little easier, and here's how much to give them.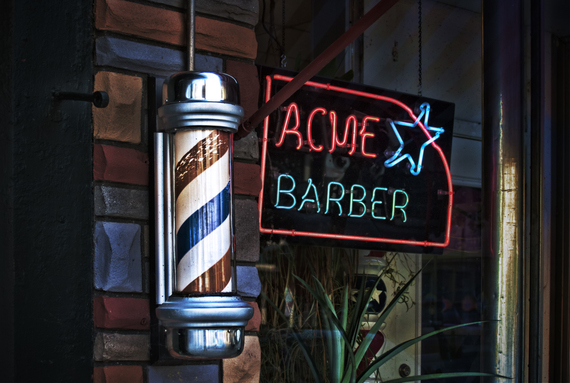 Credit: Flickr/Thomas Gehrke
Barbers
How much to tip: The cost of one haircut.
Why you should tip: Think about how gross that must be to touch other people's heads all day. Would you want to run your hands through some stranger's greasy hair? Barbers deserve a medal of honor, not just a tip.
Doormen
How much to tip: Anywhere between $25-$100.
Why you should tip: Doormen know all your secrets. They know who goes in and out of your apartment, and they have access to your mail. Tipping them isn't an option, it's a necessity to make sure they don't blackmail you. If you live in a nice building and the doormen are always signing for your packages, tip them more. If you live in a dump and the doorman is asleep behind the front desk most of the time, a $25 gift card to a coffee shop can't hurt. It also might keep the guy awake so people can't sneak into your apartment and watch you sleep.
Your regular barista
How much to tip: $20
Why you should tip: This person has to look into your tired, caffeine-craving eyes every morning and act like she likes you. Do you know how much more work that must take than making you an Americano? And while it'd be hilarious/a dick move to give her a gift card to the coffee shop where she works, we suggest slipping a big ol' $20 into that tip jar one random morning in December to show your appreciation for what she does. Just make sure she's looking.
Your super
How much to tip: Anywhere between $75-$100.
Why you should tip: After listening to all the crap supers have to put up with, it felt necessary to give them what they believe to be a fair bonus for doing things like snaking your drain all the damn time, which isn't a euphemism. If your super is snaking your drain in the euphemistic way, either give him a lot more or absolutely nothing. Whatever feels more appropriate.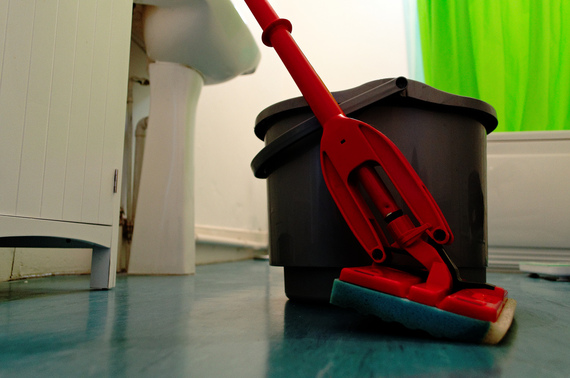 Credit: Flickr/Dave Crosby
Housekeepers
How much to tip: The cost of one cleaning and a gift card.
Why you should tip: The housekeeper cleans your house much better than your method of gently misting everything with Febreze. This is hard, hard work, and it deserves to be rewarded. The gift card is to show that you put a little more effort than stuffing $50 into an envelope. It doesn't take much more cash, and it's a genuinely thoughtful act.
Mail carriers
How much to tip: Something homemade from your kitchen.
Why you should tip: There's something touching about a homemade pie or cookies. If you live in a place where the mailman is coming to your front door, leaving a plate of homemade sugary goodness probably won't cost you much to make, and will make their day. Because who doesn't get excited by surprise dessert? Especially if they're driving around all day.