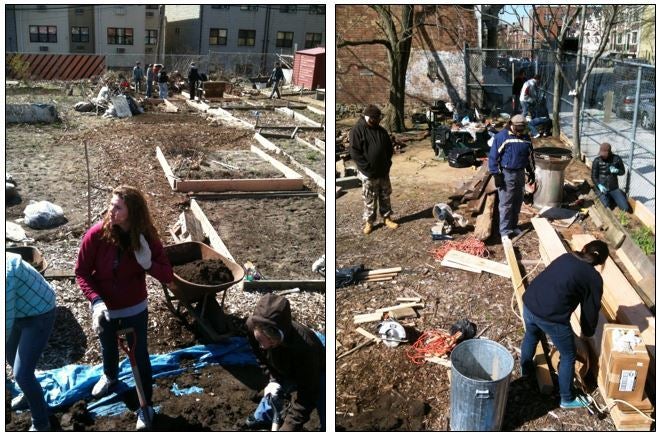 New York City may be most famous for soaring skyscrapers and bright lights, but we know that our city is rich with access to parks, gardens, and community spaces. These spaces provide refuge for weary urbanites; they are the settings for celebrations and civic meetings, dance classes and movie nights. Like all public spaces in New York, we share them with our neighbors, and because we share them, we must work to take care of them, to make sure they are usable for the generations of New Yorkers who will come after us.
At Habitat NYC, our core mission is to "build and preserve quality, affordable homes for families in need," but we are also committed to "transforming lives and communities" across our city. That means working with local leaders and stakeholders to marry the forces that often see building homes and preserving community spaces as opposing goals.
Our A Brush with Kindness (BWK) program seeks to fully realize the holistic meaning of the term "habitat" for New Yorkers across the City; after all, a habitat is not just a home, it is the whole environment in which an organism lives.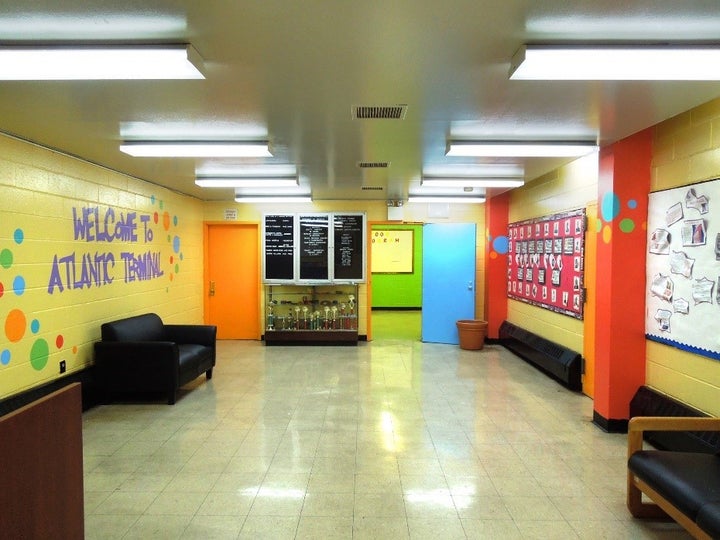 The origins of BWK are almost as old as Habitat for Humanity itself: a natural extension of building quality affordable homes for ownership, Habitat volunteers around the world have also cleaned up parks, painted colorful murals on gray infrastructure, renovated community centers and more, for nearly 40 years.
In New York City, BWK grew from creative thinking and necessity. The program began as a mechanism to engage larger groups of volunteers at a time when our construction projects were not relying heavily on volunteers. Over time, it has blossomed into one of our most impactful ongoing community programs. BWK's success is due in part to the openness of the program – people can often feel intimidated to step onto a construction site, but the light work involved in BWK projects is a great introduction to Habitat volunteering. BWK volunteer opportunities are also open to younger audiences; anyone 14 and up can participate! Our projects locations change regularly too – about every two weeks on average –meaning volunteers have the opportunity to engage in projects in their own communities.
Now, nearly 10 years after its introduction to New York City, the BWK program engages thousands of New Yorkers every year and has brightened nearly 200 community spaces. From painting, planting and cleaning, to other general improvements, our volunteers work throughout the five boroughs, breathing new life into community spaces across our city.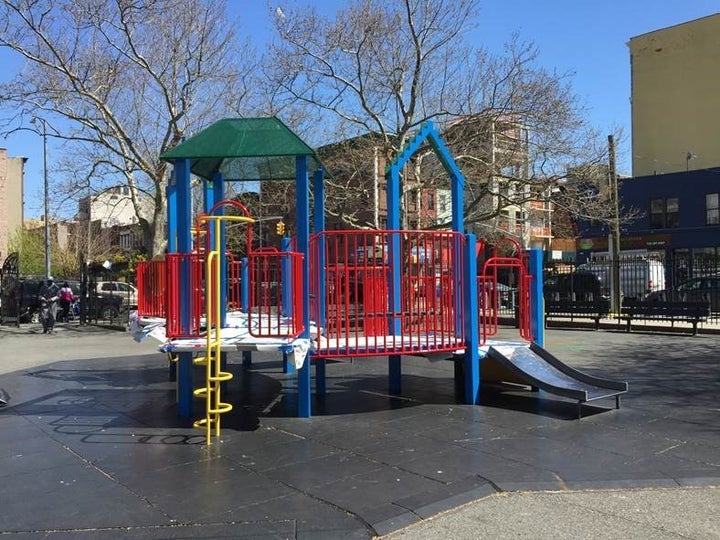 And in turn, those communities breathe life into BWK! We partner with a growing list of local organizations to complete our projects – from planting gardens with passionate local green thumbs, to painting daycare centers for ambitious young neighborhood activists. Our program can adapt to community needs. Residents of the neighborhood drive the creative process and provide invaluable input into how they would like their spaces transformed. Habitat NYC takes that community creative vision and makes it a reality.
Recently, we engaged a community group to revitalize a stretch of Merrick Boulevard, in Laurelton, Queens. In coordination with Laurelton Operation Clean Up, a 30-50 person community volunteer group, our BWK volunteers supported the beautification of 225th and 145th Rd at the Laurelton LIRR station. The coalition of organizations proposed and designed a new mural, surrounded by new landscaping.
The mural encapsulates their community: the triangular peaks reflect an abstract design of the Tudor homes in Laurelton, and the silhouettes feature community leaders who have been serving the neighborhood for over 20 years.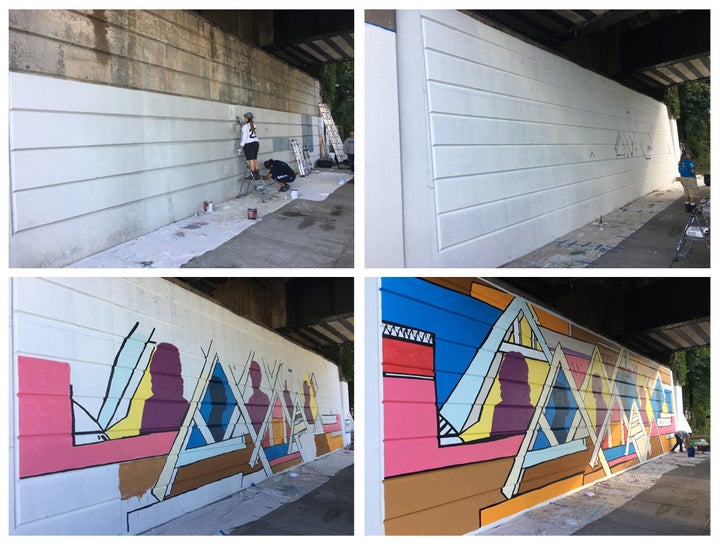 In order to serve as many hard-working New Yorkers as possible, Habitat NYC's work must go beyond providing affordable homes for ownership. Ensuring that the community spaces and green spaces where families come together to play, grill or just enjoy a moment of peace remain usable is essential for long-term health, cohesion, and viability of all neighborhoods, and is truly – as we promise in our mission statement – transformative. A habitat is truly the home that we all share, and our New York City habitat must be worthy of a place for us all to call home.
Related
Popular in the Community