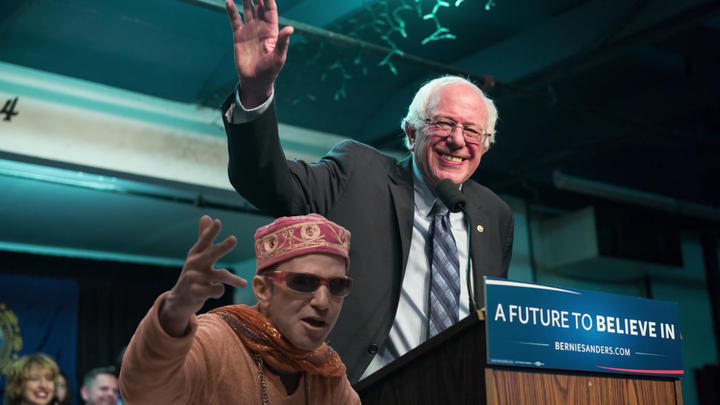 Although Jewish rapper Shul J boosted his new Hanukkah video on Facebook by targeting U.S. cities with large Jewish populations such as Los Angeles, San Francisco, Chicago, Fort Lauderdale, Bethesda, New York and Boston, the majority of its thousands of views and Likes to date have been from names that appear to be from Latino, Black, Arabic or other international extractions.
Could this wacky, holiday hip-hop tune be onto something that might bring these cultures closer together?
Let me tell you all about Hanukkah/ Check what I got so far/ Place your candle in the menorah/ Ya know you're looking forward/ to hearing what I got in store for ya/ Light each candle, one each night/ With the shamash for the Maccabees and their plight/ Everybody have a latka, don't get all fakakta/ Applesauce, sour cream, eat until you plotzka/
begins "Hanukkah HaYom ('the Day,' in Hebrew)," which features Shul J's son Gabriel and his schnauzer Zara.
Spin the Dreidle, have some gelt/ Get crazy like you're in the Borscht Belt/ Stuff your face with grease and oil/ 'Cause a schmendrick king was foiled/ Recite the blessing with me while you clog an artery/ Don't trip about the cholesterol, the Yidden was set free/ So have some sufganiyah, and get meshugenah/ Now kiss your bubbaleh/ And raise your hands for Hanukkah, Sing!"/
Adam Sandler never got this graphic, outre, schmaltzy, or some might argue, particularly interesting.
That could be said about many Judaic holiday tunes, come to think of it, and Shul J agrees. "Every year, several Hanukkah videos go viral, but the majority are parodies, or are not very interesting or memorable," he told HuffPo.
While he likes Sandler's song, he said it doesn't really say anything about Hanukkah, except in the context of celebrities that happen to be Jewish.
A Beastie Boys or Drake holiday homage could have been nice, but hasn't materialized. So we are left with largely unremarkable and none-too-informative dreidelesque ditties.
With all due respect to these venerable artists, Shul J said that by contrast, his tune addresses basic and longstanding questions about the significance of Hanukkah and its customs.
"Just the fact that they exist allowed them to go viral," he said. "Whereas, my material is original, with edgy humor and substance, and has musical influences from Ashkenazi, Yemenite and Sephardic culture."
Shul J, which derived from a former handle, Hillel Cool J, is Jonathan Shulman, a Framingham, Massachusetts native who raps, sings, and plays various keyboard and percussion instruments from around the world.
The composition and video came about after he was asked to run a Hanukkah event for Jewish Family Service of MetroWest (Boston), and subsequently, was inspired to create a Hanukkah rap.
Shulman creates interactive, all-ages musical programs for nursing homes, senior centers, synagogues and civic venues for his company Rhythm Connections. "My grandmother used to say, 'a little culture never hurt anyone,'" he reminisced, adding, "If we all embraced each other's celebrations and faiths, the world would be a better place."
"Hanukkah HaYom," he said, "will help bring the miracle of the menorah to the masses!"
But the song just might also help to promote peace, tolerance, and interaction. "Judging from the names that liked the Facebook page and the YouTube video, I can see that through music and humor, we can inform people and bridge religious faiths and cultures," said Shulman. "In a time of divisiveness, racism and Islamophobia, this approach could even be a way to help prevent youth from being recruited into terrorist organizations."
Shulman's forthcoming "My Muslim Brother" is dedicated to his teacher Massamba Diop, who plays the tama, a Senegalese talking drum, and is a member of the ensemble of internationally renowned Senegalese singer and guitarist Baaba Maal. Diop has appeared in videos of the international music movement Playing for Change, and has recorded with Stevie Wonder, Peter Gabriel, Carlos Santana and Herbie Hancock.
Shulman hopes his Jewcer campaign proceeds will promote the video and kickstart pre-production for a Passover piece that will star son Gabriel as Moses. (His son was named with Peter Gabriel in mind. In the 90s, Shulman promoted Rhythm, a former world music magazine, during international tours of Gabriel's WOMAD [World of Music, Arts and Dance] Festival; he has also worked with Gabriel's Real World record label.)
"My YouTube channel will have videos for all the major Jewish holidays," he said, noting that lyrics are already written for them, and two more Hanukkah pieces: "Judah Maccabee ('Mac Daddy of the Maccabees')," and "The Hanukkah Slide."
At nursing homes, Shul J connected with attendees who shared his grandmother's Ashkenazi, Eastern European roots. "This influence is prevalent throughout my material in humor, style and the use of Yiddish, helping to preserve the language and culture," he said, with a similar nod to the Borscht Belt/Catskills era, where comedians like Jackie Mason, Fyvush Finkel and Sid Caesar reigned. "They were self-deprecating, but they also exuded a dialectical element of self-praise," he said. "They were cross-cultural, bridging religious faiths."
Because of the video, his son knows who Maccabee, Matias, and Antiochus were — like the back of his hand, according to his dad. "But most people have not a clue who Judah Maccabee was, even though it's a biblical story predating Christianity, and therefore, is relevant to everyone," said Shul J, before exiting.
"This is Shul J signin' out/
Thank You, Toda. Nshalla, Peace and Shalom."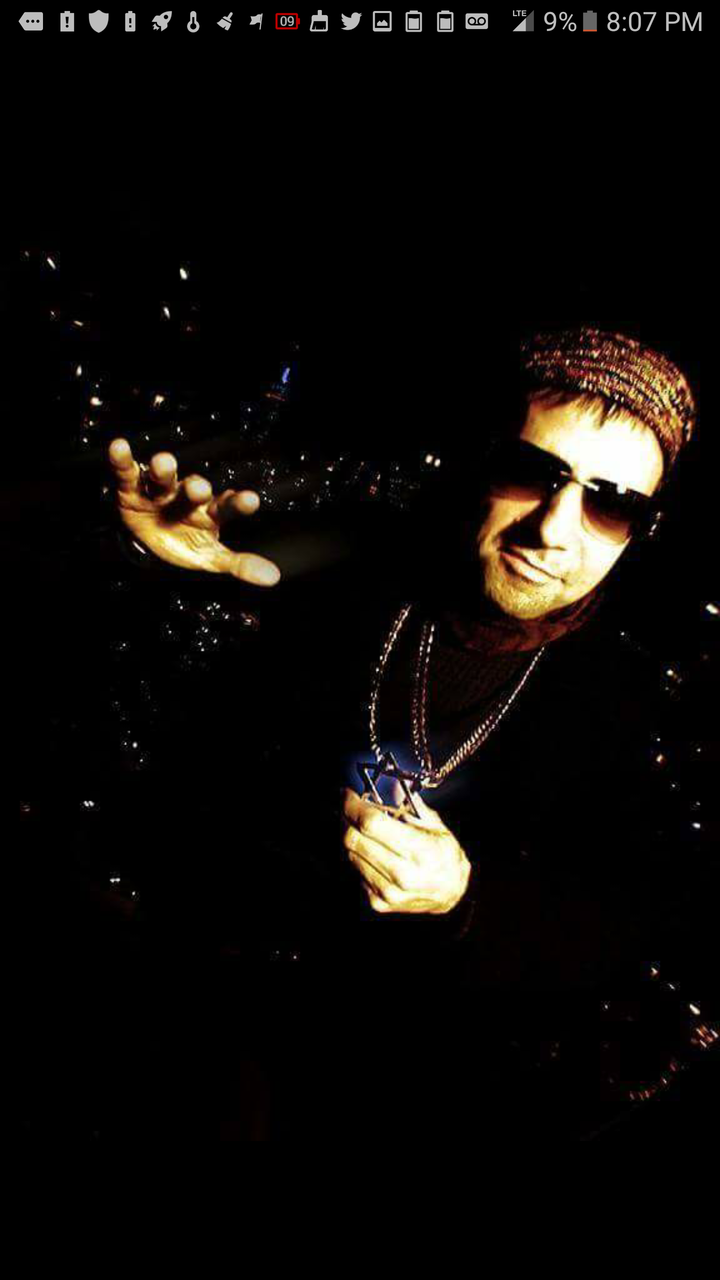 Eight crazy nights, and eight toys/ Adam Sandler know who's Jewish but the Beastie Boys/ Their producer Rick Rubin, now everybody make some noise/
Nun, Gimmel. Hay, Shin/ Know who was Jewish back in the day?/ Irving Berlin, George Gershwin, The King of Swing/ Benny Goodman, even the dog Rin Tin Tin/ Well maybe not the dog, but since Ann Landers was taken by Sandler/ Raise the blessed manna for Bernie Sanders/ Everybody in the choooouse!/
8 candles reflect 8 nights symbolically/ Give it up for the Hebrew Hammer Judah Maccabee/ Antiochus thought our faith he could deny us/ So follow the father of the Macabees, Mattathias/ The Holy Temple was raided, but the Hebrews were elated/ Because it was rebuilt and then, rededicated/
It is a joyous holiday! Raise your hands with joy/ Say baruch atah adanoi/ Put your hands in the air, everybody say l'hadlik ner/ Raise your hands way up above, say Asher Kid'shanu B'mitzvo Sov/Shul to the church to the church to the shul/ From the bush to the tree, to the tree to the yule/
From a Shul J Rosh HaShanah rap:
Cast your sins away into the river/ What's the matter, sight of chopped liver make you quiver?/ May you be inscribed in the book of life/ Go ahead and have some, here's a cracker and a knife!/ New Year's Day, earth was born/ Get ready for the cantor to blow the ram's horn/ Apples in honey for a year that is sweet/ The service has started, get your tuchus in the seat/ It's a time to reflect deep into your thoughts/ Sit here any longer, think I'm gonna plotz/ In Temple for hours, too much time on this bench/ But must ask for forgiveness, I must be a mensch!/
Susie Davidson tweets at @SusieDavidsonMA.