The Beatles' "A Hard Day's Night" arrived in U.K. theaters just a few months after the group's "Ed Sullivan Show" appearance and subsequent U.S. explosion. The film, which features endearingly absurd versions of each band member, has since been a major influence on music videos. Now, 50 years later, the Criterion Collection has produced a restored version of the film, which Janus Films will release in theaters across the country over Fourth of July weekend. In celebration of the anniversary and newly clarified British antics, we bring you 11 things that you almost definitely did not know about "A Hard Day's Night."
The crazed fans chasing the band in the opening scene are real fans ...
... And George's stumble in that sequence was unplanned -- he actually ripped his suit in the process -- but it was later decided to keep his fall in the film.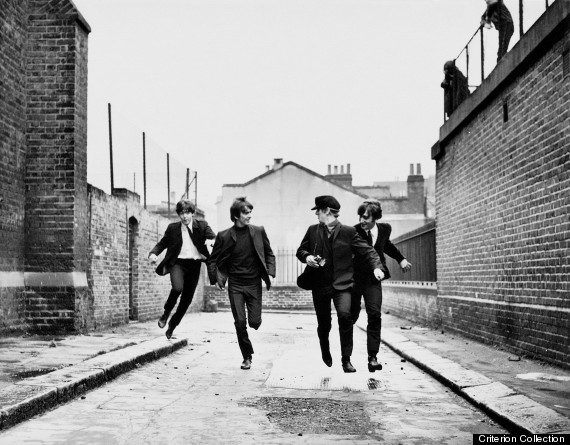 Remember the "You Can't Do That" number at the Scala Theater? If you look closely, you'll spot a 13-year-old Phil Collins, filling in as an extra.
Just to emphasize what a global sensation those bowl-cut-ed men were: The film was titled "All For One" ("Tutti Per Uno") in Italy, "Yeah Yeah Yeah" in Germany and "Four Boys In The Wind" ("Quatre Garçons Dans Le Vent") in France.
Aside from appearing on Ringo's drum kit, the word "Beatles" is never once mentioned in the film.
Much of the dialogue was improvised or directly fed to the band members. Well aware that John, Paul, Ringo and George did not have time to memorize a script or any sort of long speech, director Richard Lester would read them lines to recite back to him.
Ringo was later complimented on his melancholy solo scene, which was spent taking photos by the river. He later admitted that his "acting" was a result of a massive hangover.
The wily "grandfather" character (Wilfrid Brambell) was only 50 at the time. The running joke of him being called a "clean old man" is a reference to a previous role in "Steptoe," in which he is referred to as a "dirty old man."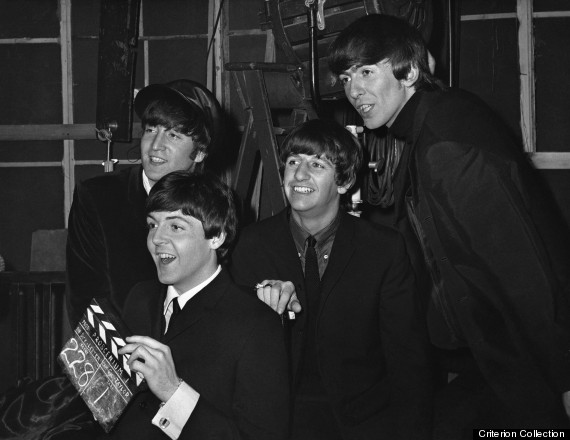 The spontaneity of the film was not manufactured by Lester or the band. He noted that almost no structure was planned, except, of course, punctuating the action with the songs. As for the bit of plot that was pre-scripted, writer Alun Owen mapped out the structure by following the band on tour in France.
The name of the film (and its title track) is inspired by Ringo misusing the English language. Lester thought of it when "Ringo called an all-night recording session 'a hard day's night.'" ...
... And since they had yet to record the title track, John and Paul wrote "A Hard Day's Night" in a single night, inspired by that charming Ringo-ism.
Photos: The Beatles in A HARD DAY'S NIGHT, directed by Richard Lester, a Janus Films release (c) Bruce and Martha Karsh

Before You Go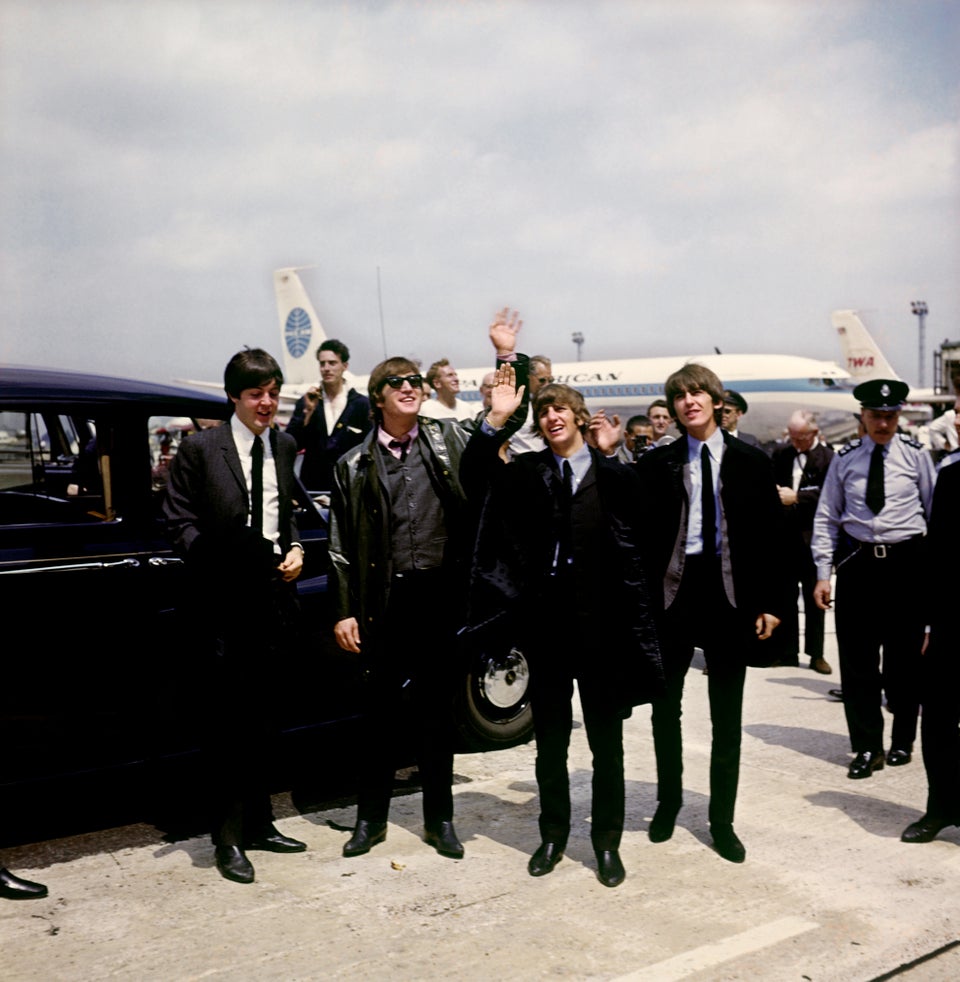 The Beatles
Popular in the Community