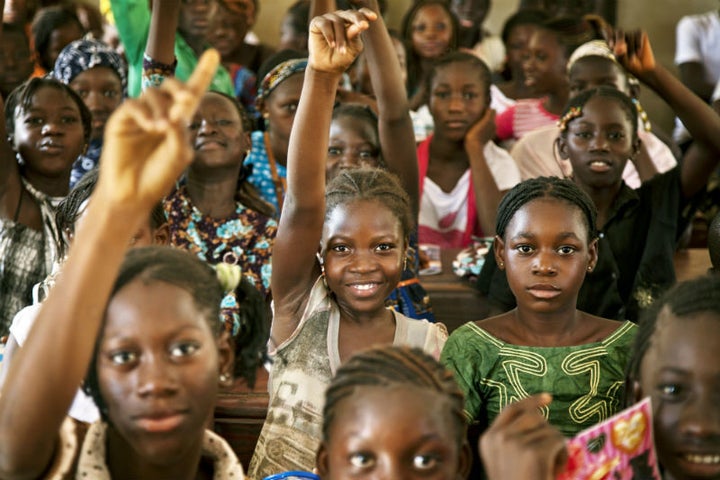 Let's imagine someone on a developing country who buys a packet of 20 cigarettes every day. He's poor man and his family don't have enough food. He may not know it, but we in the tobacco-control community worry about him. We even think that by focusing on this family's plight, we'll make the world a happier place.
We all have to make choices about how to spend money, but the story of the cigarette buyer presents a hard lesson for global development and its future progress under the UN's Sustainable Development Goals (SDGs). In Sri Lanka, for example, a packet of cigarettes could buy 83 servings of rice and 65 slices of bread, helping to feed a family for some considerable time. That choice of tobacco before nutrition is being made with increasing frequency across the developing world, where tobacco companies are building new markets at a huge cost to society.
The tobacco use doesn't just cause hunger, it has numerous serious consequences. The same developing world families may one day find that their primary wage earner falls ill with a life-threatening disease, or that they suffer the results of second-hand smoke and are inexorably forced into poverty. Tobacco costs the global economy US$ 1 trillion annually, or 2% of gross domestic product, as healthcare costs stack up and productive people fall ill.
And the ripples go on spreading – money spent on tobacco is money that can't be spent on education, smoking leaves 4.5 trillion discarded cigarette butts littered across the Earth, while tobacco farming cause 5% of global deforestation, so worsening climate change.
It doesn't take long to realize that tobacco control is about much more than raising taxes, banning advertising and explaining the health consequences, absolutely critical though these are.
That's become ever clearer in recent years, especially since the introduction of the WHO Framework Convention on Tobacco Control (WHO FCTC) in 2005, which has not only helped to drive tobacco-control policy advances, but also germinated a huge body of research evidence to support it.
On May 30 in Geneva, the Secretariat of the WHO FCTC jointly launched a new paper with the UN Development Programme (UNDP), gathering together evidence to show that tobacco must be at the heart of the SDGs. If there's a single key point to emerge from this document, it's that by accelerating the implementation of the WHO FCTC, the global tobacco control treaty, we can help meet the SDGs on schedule by 2030 and so improve tens of millions of lives.
The paper uses a new analysis to reveal that almost 40% of the SDG's 169 targets interact positively with the WHO FCTC. While treaty implementation is specifically mentioned within the SDGs, as Target 3.a, this widespread applicability to other targets offers an exciting means to stimulate cross-sectoral dialogue and so make tobacco control a central priority for non-health sectors of government.
That's especially true now that governments around the world are planning their SDG strategies, with officials and campaigners examining how to meet an extremely demanding schedule – for example, the requirement for a one-third cut in mortality for noncommunicable diseases, like cancer and heart attacks, by 2030.
The Convention Secretariat, which I lead, is already ramping up contacts with other agencies in the UN system to ensure we're all following the same script.
And we're planning much more, as with the new FCTC 2030 programme, funded by the United Kingdom, which offers individually tailored assistance to 15 low- and middle-income countries with the motivation and commitment to advance treaty implementation. They will receive demand-driven expert advice, technical assistance and other support to build domestic tobacco control capacity.
In addition, we're focusing this year's World No Tobacco Day (on May 31) on the links between tobacco and sustainable development, encouraging our 180 Parties to include tobacco control in plans to fulfil the 2030 Agenda for Sustainable Development. The campaign will again emphasize the need to resist tobacco industry interference in the policy-making process, and demonstrate how individuals can contribute to making a sustainable, tobacco-free world.
Because it's all about the right of all people to the highest standard of health, and especially the vulnerable for whom tobacco is already a plague. For them, tobacco is a hydra that brings hunger, disease, poverty and environmental destruction, raining misfortune on families and across whole continents. Without it, everyone can enjoy a better future.
Popular in the Community