It's my first blog on The Huffington Post. Most who know me expect a political tirade or environmental screed. I have written about genetics, technology, science, human rights, the war on terror, the Gulf Coast Oil Spill, Katrina and Haiti.
But today it's different. I now want to write about positive -- life, health, love and the occasional political opinion. I am tired of writing and reading about matters that depress the world. Politics and presidential elections, ISIS, illegal immigration and refugees are for many others to write about. Not me.
I can't separate what I do for a living and what life is to me. As an angel investor and high tech entrepreneur, I can't help to opine about equity and valuation -- but this time in a personal and human perspective. In my humble opinion, Silicon Valley has begun to see the world in a bubble that is far from the human condition.
Every day, I meet people who talk about equity and valuation in companies. How much do I own? How much do I get for X amount of dollars? It's a constant haggle. My share for how much for whatever. It's the reality of Silicon Valley. You get X for Y and it has to be at a perceived fair value. In a way it's overly materialistic and too focused on "me," the "win" and the "exit."
Well... as much as I live in the bubble of Silicon Valley, the rest of the world does not. In fact most of us live with the simple values of simplicity, love, loyalty, family and honesty. We strive to love our partners, raise our children, put food on the table, aspire for clean water and live in a planet free of conflict.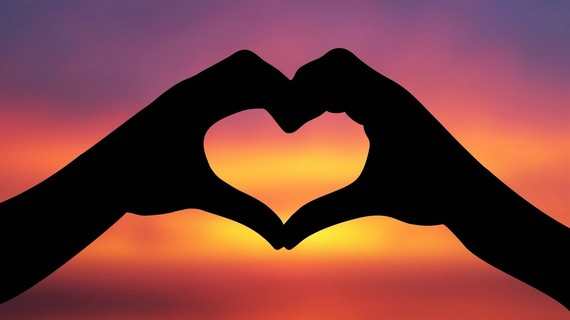 Love is not a you vs. me. It is not "did you bring $10 in or $100?" Love is an imperfect relationship of two people who care for each other.
Love matters when it's deep. It matters when it feels right in the darkest moment of your life. It also matters when it rights your personal rudder when the currents are not in your favor. Love does not matter in a single moment of your time and space continuum. Love matters in the totality of your entire lives. It does not matter for the moment you feel bad. It matters when the totality of your entire humanity comes into light and question. It is the profound question of your life. It is not the affair. It is not the crush. It is not the fleeting moment. Love is the essence of our existence. It is partnership.
Love is the feeling of commitment when commitment is most in doubt. Love is forgiveness and it is selfless in forgiving because we are all imperfect. Love is about personal sacrifice and not about personal avarice.
Silicon Valley is not fair. We live and die by equity. How much we own and how much we get? In some way we rob ourselves of our God-given humanity... our compassion for each other and our love for each other -- friends or lovers.
I am taking a new view on life. Instead of waiting for the payback, I will continue to pour love to the people I love and care for. Forever.
And to all of you, a small healthy dare... Dare to love, dare to give love and keep hope and love alive.
Related