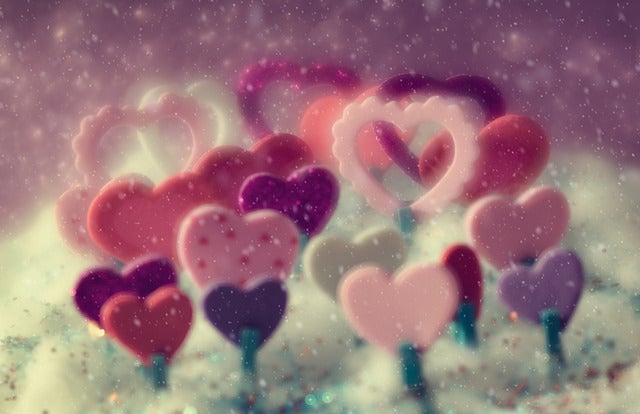 A Healthy Sex Life in February: Product Review
February is the month for lovers. There's Valentine's Day and also National Library Lover's Month, because reading is sexy, right? To keep your love (and sex) life going strong, don't forget to include intimate products that are healthy for you and your partner(s) too.
"Cancer is on the rise and there are massive food labeling campaigns as well as labeling requirements for shampoos," says Kim Marks CEO and owner of As You Like It — The Pleasure Shop in Eugene, OR. "Intimate and personal products come in contact with mucus membranes, so their ingredients should be food grade quality and their labeling should be transparent."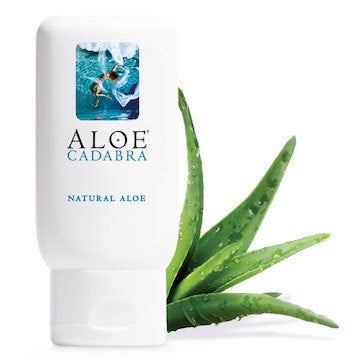 From Ventura, CA, Aloe Cadabra® is a body-safe personal lubricant and moisturizer with a goal of "bringing magic to your love life". Aloe Cadabra® is FDA-cleared and NSF-organic and mimics the body's natural vaginal mucosa. Made with 95% organic certified aloe vera, it's fragrance-free and also comes in four flavors and scents: Pina Colada, Tahitian Vanilla, Peppermint Tingle, and French Lavendar.
Review: This lube is slick and sensual feeling. The Pina Colada version smells delicious. Great for peri-menopausal and menopausal women, new mothers, and post-treatment patients.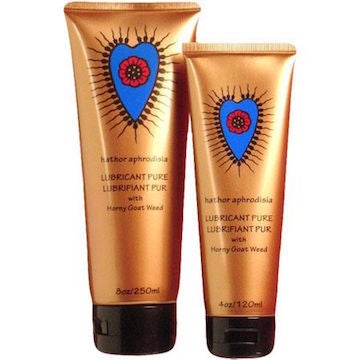 Based in Vancouver, Canada, Hathor Aphrodisia is a beautifully packaged (and Goddess-inspired) line of plant-based personal products. Their lube features the Chinese herbal aphrodisiac tonics Horny Goat Weed, Jujube Zizyphus, and Siberian Ginseng. Inside the evocative container, Hathor Aphrodisia's water-based lubricant is free of glycerin, parabens, petroleum, color, and synthetic fragrance.
Review: You had us at Horny Goat Weed! The chocolate strawberry stevia lube smells amazing and tastes sweet. Condom compatibility? Yep.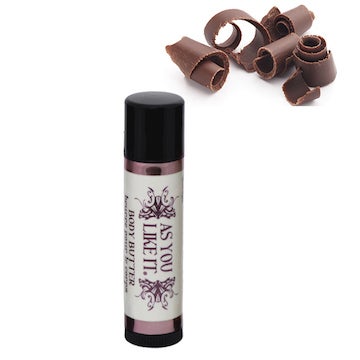 Affiliated with Eugene, Oregon's sex / body positive store As You Like It - The Pleasure Shop, As You Like It Organics makes certified organic body care products and massage oils free from parabens, GMOs, artificial flavors, colors, and scents. Founded by a cancer survivor and long-time environmental activist, As You like It Organics' travel-size edible body butters are sweetened with stevia and come in four scents/flavors (Chocolate, Chocolate-Orange, Peppermint Patty, and Vanilla).
Review: These yummy body butters are easy to apply to erogenous zones. Bonus points for portability and doubling as a tasty lip balm.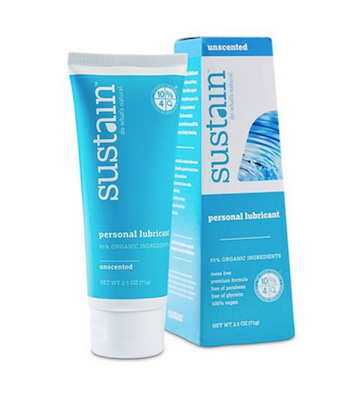 Based in Burlington, VT, Sustain Lubricants are part of the sexual wellness product line from Sustain. Their vegan, water-based, gluten-free lube avoids petroleum, silicon, parabens, and glycerin. Sustain also sells 100% cotton post-play wipes that are free of phthalates, parabens, dyes, and fragrances. Superstar Shout-out: Sustain donates 10% of their profits to women's health initiatives.
Review: Sustain's lube is thick but effective. It's also latex and polyisoprene compatible and comes in a lavender scent too (and is 95% organic).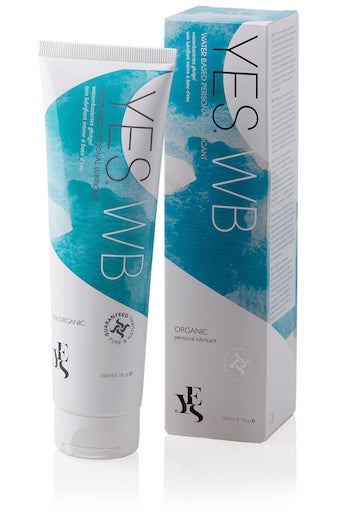 From the UK, the Yes Company sells award-winning organic water and plant oil-based lubricants that are free from synthetic chemicals and all known mucosal irritants. Their lubes are pH balanced to avoid body reactions and sensitivity. SEXY REMINDER: latex condoms can't handle oil-based lubricants.
Review: Yes' water-based lube is light, slick, and the viscosity seems to mimic a woman's natural erotic fluids. Their oil-based lube definitely feels oily, but that can be a plus for longevity (but not with latex condoms).
Whether you are dealing with vaginal dryness from contraceptive pills, anti-depressants, pregnancy, breastfeeding, menopause, or plain old stress, remember to use organic lubricants and intimate products. Please think twice before compromising your vaginal health or endocrine system with potentially harmful ingredients.
Related
Popular in the Community