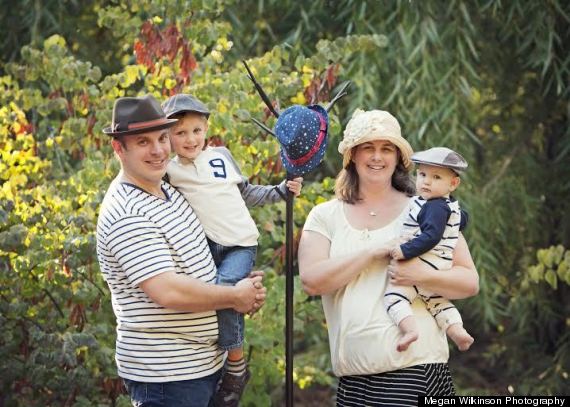 In the early morning hours of Jan. 19, 2011, Abigail Crouch woke her husband, Dave, and told him to call their midwife: She was in labor.
The midwife, Rachel Fox-Tierney, came to their California home where Abi was to give birth. She was excited and eager to help welcome the couple's son into the world after what had been a perfectly healthy 41 weeks of pregnancy. But when she listened for a heartbeat, she heard nothing. The couple and Fox-Tierney immediately drove to the hospital.
"There's always hope that what you think is going on is not going on," Fox-Tierney said. "But as a midwife, I knew."
Once at the hospital, Abi and Dave were quickly ushered into a triage room, where Abi was given an ultrasound. The nurses were quiet. Then a doctor came in and told them what they had begun to fear, but could not fully fathom. Their baby, who had been active and kicking up until dinner the previous evening, was gone.
"I can't talk about that a whole lot without swearing," Abi said. "We were like, 'What? There was absolutely nothing wrong 10 hours ago. What happened?'"
"I looked at [Fox-Tierney] and was basically, like, 'Are you f***ing kidding me?,'" she added. "My first question was, 'Well, when do I get my C-section? Because you can't ask me to have this baby.'"
But Abi's doctors did want her to deliver her baby vaginally. They put her in a room with a sign on the door -- a rainbow or a teardrop, Abi cannot remember -- to indicate their baby had died, then left the couple and their midwife largely to themselves. Abi labored with minimal interventions. After six hours, large swaths of which Abi cannot remember, their son Corbin was born.
"Someone had the foresight to grab my camera out of my purse, so I have pictures of him just moments old on the bed with both Dave and me," Abi said.
In the weeks and months following Corbin's birth, doctors could not find any explanation for why the baby, who had been so healthy throughout Abi's pregnancy, had died unexpectedly. The couple already had a healthy 2-and-a-half-year-old boy, Wills.
There was an abnormality with Abi's placenta, which was sent for testing, and she had regular blood testing over the next nine months. But the tests did not reveal anything unusual. Ultimately, Abi's doctors determined an umbilical cord accident was responsible for Corbin's death.
The day after Abi returned home from the hospital, Fox-Tierney -- who was wonderful throughout the process, Abi said -- showed up at the house for a follow-up visit, which became an essential part of the grieving process. "We talked about what had happened, and how it had happened, how I was doing and how my family was doing," she said. "That was really critical for me."
Fox-Tierney also brought a heavy bag in which she had packed a stuffed heart. The heart, she explained, weighed roughly 9 pounds -- Corbin's birth weight -- and had been sewn by a mom who also had a late-term stillbirth and who had been given a stuffed heart early in her grieving process.
"I could see what an impact it had, so I called her up and asked if I could get in touch with the friend who had made her the heart, so I could make one for Abi," Fox-Tierney said. "Instead, that mom actually made the heart for Abi herself. I brought it to her within the first two days."
Initially, Abi ignored the stuffed object, but after a few hours she asked Dave to go back to her bedroom and grab it for her. The connection was instantaneous.
"It blew my mind that someone had taken time out of their life -- with their job and children and husband and all their stuff -- to sit down and make something with their hands for my husband and I, to help us with our grief," she said. "Once I got my hands on it, it was not far for probably the next six to eight weeks." If Abi wasn't holding it, Dave was. Their son regularly curled himself on top of it, treating it like a nest.
Physically, it soothed Abi's empty arms, which ached for something to hold.
"When you lose a baby, your body's all keyed up to have that baby," she said. "My body knew there was something wrong."
When she returned to her job as a human resources consultant three months after Corbin's death, Abi dwelled on how much the heart had helped her and her family.
"I always wanted to make sure that I was moving forward with my grief. I gave myself the time and space to do that," she said. "Some days, that meant I was an hour and a half late for work, because I had to cry my face off before I could get in the car. But at the same time, I would come home in the evening, sit down and start wrestling with how we could help other families."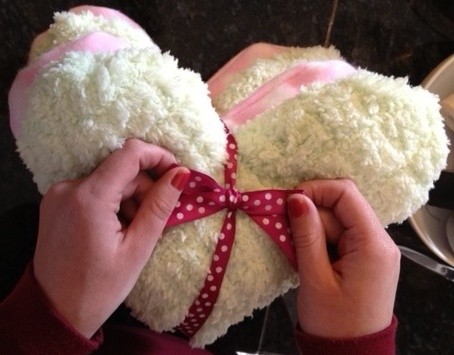 On July 19, 2011, Abi launched the website for A Heart To Hold with the help of her husband and midwife. In the first three months, she filled roughly six to 10 orders, stitching them together by hand in her living room. Then in June of that year, the local paper ran a story about her organization that was noticed by Now I Lay Me Down To Sleep -- a nonprofit that takes remembrance photographs for parents who have lost a baby. A Heart To Hold received 600 emailed orders in three days.
A Heart To Hold is a now an established 501(c)(3) nonprofit that holds workshops allowing volunteers -- many of whom have lost a baby themselves -- to sew hearts for other families, empowering them to play a small role in someone else's healing ordeal. Volunteers who do not live in California or Oregon, where the workshops are held, can request a pattern from Abi, buy their own fabric and ship their hearts back to A Heart To Hold for stuffing. The group sets forth guidelines about good fabrics (bright colors or pastels, polka dots, stripes or repeating patterns) and what doesn't work (licensed fabrics with Disney characters, sports team logos or fabrics that look like hospital receiving blankets).
Orders are filled for families who have lost a baby within the past 30 days on an ongoing basis, and the group typically processes 30 per month -- 60 in particularly active months. For a few days every month, A Heart To Hold also opens its online portal to general orders, meaning losses that occurred more than 30 days ago, during which time it fills as many orders as it can.
The effort is funded entirely by donations, and Abi estimates the cost of each heart is roughly $25, with shipping as the top expense. Hearts can weigh as little as 0.75 ounces for families who have experienced a loss around five weeks, and up to 15 pounds, 15 ounces. Every heart comes with a card that has a spot for the name of the baby whom the heart is being made to honor, as well as the name of the volunteer who made the heart and his or her child.
One of the most important changes for Abi, personally, has been the creation of an online order portal, which has meant that she and her team no longer have to read every story of loss submitted to them. She does not avoid those sad and personal stories because of callousness, but as a matter of self-preservation.
"It's a gift to have somebody share their story with you, but to read 30 a day was really strongly impacting my grief, and I just couldn't do it," she said. "In order for me to go on and keep doing this, I've had to distance myself from it. It's too close."
Abi and Dave now have a third baby boy, Bodhi, who is 1. Abi was extremely anxious and the pregnancy was "crazy," full of extra ultrasounds and visits with her midwives. "I halfway joke that I probably should have been medicated throughout all of it," Abi said.
She had hoped her fears would evaporate by the time she went into labor, but they did not. "I had a real hard time staying focused on what I was doing," she said. "There was a lot of 'Is he okay? Is he still all right?'"
Even after her son was born healthy, Abi struggled for months with feeling highly aware of his mortality, though that has gradually dissipated. "He's here now, and he's the happiest baby ever," she said.
At this moment, Abi is in a place, emotionally, where she can look back on the brief moments she had with Corbin after his death and birth as a "blessing," but it has taken her years to get there. She and Dave regularly take time to look at the photo they have of Corbin right after his delivery, which she described as "a gift beyond measure."
"You can see the grief on our faces," Abi said. "But you can also see the awe and the wonder at this beautiful baby, who we were waiting for for so long."
This post is part of HuffPost's Transforming Tragedy series. If you or someone you know has started a charity after the loss of a child, we'd love to hear your story. To submit a nomination, email thirdmetric@huffingtonpost.com.
Related
Before You Go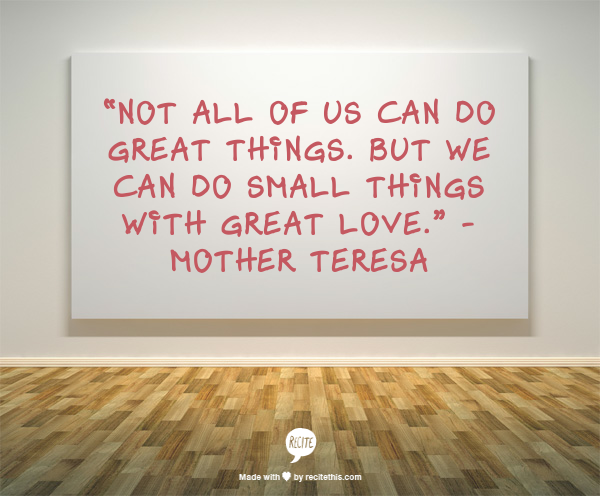 Quotes About Love