This time a week ago, I was on a plane from Washington, DC, where I live, to Texas. I was on a mission: to see my favorite Texas troubadour one final time before he passed away.
Here's the rub: I desperately wanted to attend the tribute event on May 18, but I didn't actually have a ticket.
Yep, I dropped everything going on in my life, blew off a professional engagement I'd committed to in January, hastily arranged a trip at the last minute, left my 3-year-old son home with my husband, flew 3 hours and 1,300 miles to Dallas, then drove 3 hours and another 200 miles to Austin – to try and see the show. And it could have all been in vain.
That's how much this man's music and spirit meant to me -- for 25 years, more than half my life.
It all started on April 20. I was home working when I received a text from my husband:
"From Twitter: Jimmy LaFave has terminal cancer."
I was shocked. I had to read it a few times before I could believe the words were real. I knew my husband would never play such a cruel joke on me but it was so hard to believe.
I immediately jumped on the internet and read the tragic story for myself. Jimmy had a rare form of an aggressive cancer for which no cure has been found. He'd kept his illness under wraps for a year but the end was near so he was going public with the news. He likely wouldn't live out the year.
I turned off my computer. Then I bawled and immediately started playing all my Jimmy LaFave records.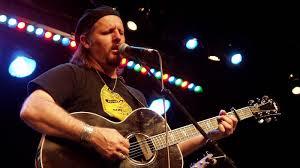 The real beginning to the story is actually 25 years ago. It was 1992 when I moved to Austin to attend graduate school at the University of Texas. Austin lives and breathes live music, and when I wasn't in the classroom I was checking out the local music scene. It didn't take me long to stumble across an up-and-coming singer-songwriter named Jimmy LaFave who blew me away with his covers of the Bob Dylan tunes I'd loved since high school.
I soon discovered that Jimmy's original material was just as amazing as his Dylan covers, and was a die-hard fan from day one. Seeing Jimmy play was a big part of both my days in Austin and in the Dallas area, where I took my first job after school.
I was miserable in Dallas for a variety of reasons, but I played my Jimmy LaFave CDs (there were just 3 in those days) all the time. His music really touched me in my deepest place, where my soul lives, and lifted me up. Jimmy also played a lot in Dallas, and seeing his shows was just about the only bright spot in my life during those days of darkness. All these years later I'm still so grateful to Jimmy for always being there for me, through his music, when I needed it the most.
I've been gone from Texas now for a lot longer than I lived there, and Jimmy's popularity rose incredibly during this time. While he never achieved mainstream fame, he built a massive national and international following and toured regularly all over the United States, Canada and Europe. In 1996 he appeared on Austin City Limits, and Nora Guthrie invited him to perform at a tribute to her father Woody Guthrie at the Rock and Roll Hall of Fame. Woody was one of Jimmy's idols. In 1999 renowned music critic Dave Marsh noted that Jimmy had "one of America's greatest voices." In 2005 he played a duet of Woody's "Oklahoma Hills" onstage with Bruce Springsteen, another of his idols, at Dallas' Nokia Arena during Bruce's Devils and Dust tour.
Through these brushes with the big time he never stopped playing the small clubs, the festivals, the house concerts. Never stopped connecting with fans.
He called himself "obscurely famous."
Through the gift of the internet and later social media I've fortunately been able to keep up with Jimmy from thousands of miles away for all these years. I'd buy his new records and see him play almost every time he was anywhere remotely near me, including the time I went from DC to New York City in 1999 to watch him play 5 songs on Central Park's Summer Stage.
Jimmy was always accessible to fans, and I had more than one occasion over the years to tell him what his music meant to me. After a show in Virginia in 2001, I got to talk to him for almost an hour. He chatted with me like we were old friends. I've always cherished this memory.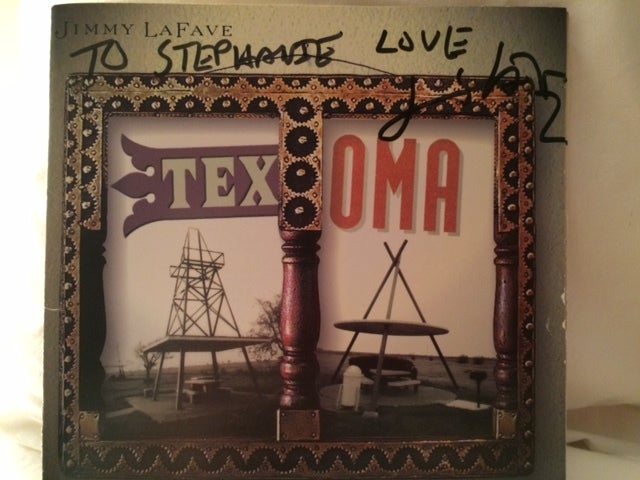 After learning of Jimmy's illness I cried for 11 days straight. I was dumbfounded at how grief-stricken I was over somebody that I didn't actually know. I soon realized that even though I didn't know Jimmy personally, I felt like I was losing a dear friend that I'd had for 25 years.
A few days after the news broke one of his shows in Oklahoma was livestreamed on YouTube. I watched it and saw for myself how different he looked. He was gaunt and his cheeks sunken. He also sounded different; his amazing, distinctive voice had lost some of its range because the cancer had gotten into his lungs. He used an oxygen tank to breathe and a wheelchair to get around because the cancer had physically weakened him.
Even so, his infectious spirit was evident and he seemed unafraid of his impending death.
The initial story I read mentioned that a tribute concert was being planned in Austin, while Jimmy would still be alive to take part in it. The following week brought the details of the concert, including the date. I was conflicted – I felt an urgency to see Jimmy again but had a professional commitment in DC that day. I opted not to get a ticket and to honor my commitment. I have a real issue with breaking commitments. I'm loyal to a fault and am often guided by an all-too-important sense of duty.
Shortly after making this decision the regret became palpable and the urgency to see Jimmy only grew. I checked on tickets. Sold out. I checked ticket broker sites. Nothing. I checked Craig's List. Zilch.
For 6 days I thought constantly about how to get to the show. A friend with music-lover friends in Austin tried unsuccessfully to find an extra ticket for me. Another friend with connections in the Austin music business tried to get me on the guest list. The guest list was tight as a drum. I reached out to other acquaintances in Austin asking for suggestions and never heard back from them. I contacted the venue and asked to be put on a wait list. Radio silence.
I beat myself up nonstop for not getting a ticket when they went on sale. I knew how special that event would be and couldn't believe I'd be missing it, missing the incredible music and the opportunity to say farewell to the musician who'd provided the soundtrack to my entire adult life.
I didn't share any of this with my husband but it was eating me up inside. I was chalking this up as my biggest-ever concertgoing regret. I seriously didn't know how I'd get over missing the show.
On May 16, two days before the show, I made up my mind: I'd cancel my work event and head to Texas to try and get a ticket off the street. I decided to follow the advice I often give to my coaching clients: go within, listen to what your intuition is telling you, and follow your heart. Do what makes your soul sing, and what makes you feel deliciously alive.
My heart told me that I had to at least try to see Jimmy again. I knew my soul wouldn't sing from the professional event, knowing what I was missing out on 1,500 miles away in Texas.
I arranged the trip and informed my husband. He's an awesome guy so he was totally supportive. He never told me I was crazy. He'd seen how grief-stricken I'd been and knew I had to do this.
In making this decision, I still displayed my characteristic steadfast loyalty, but toward myself, and to Jimmy, instead of others.
I fulfilled a duty to myself, instead of somebody else. My duty to do what I needed to do to be happy.
I followed my heart, which told me that I had to make this trip. I couldn't stay home when there was even a slim possibility I'd be able to go to the show and bid Jimmy farewell.
This was a huge victory for me. For once in my life, I did what I wanted instead of what I felt like I "should" do.
If I didn't get in to the show I'd be devastated but I'd always have that important victory and a valuable lesson learned for next time.
I left home at 5:30 Thursday morning, May 18 to head to the airport. At 4:00 pm local time, I arrived in Austin, a 3-hour drive from Dallas where my flight touched down. By 5:30 I was at the theater, trying to find a spare ticket. Shortly before 7:00, I had a ticket in hand that I paid face value for! At 8:00 — showtime — I was settled in my seat next to my newfound friends who couldn't believe that I flew all the way down from Washington, DC without a ticket to the show.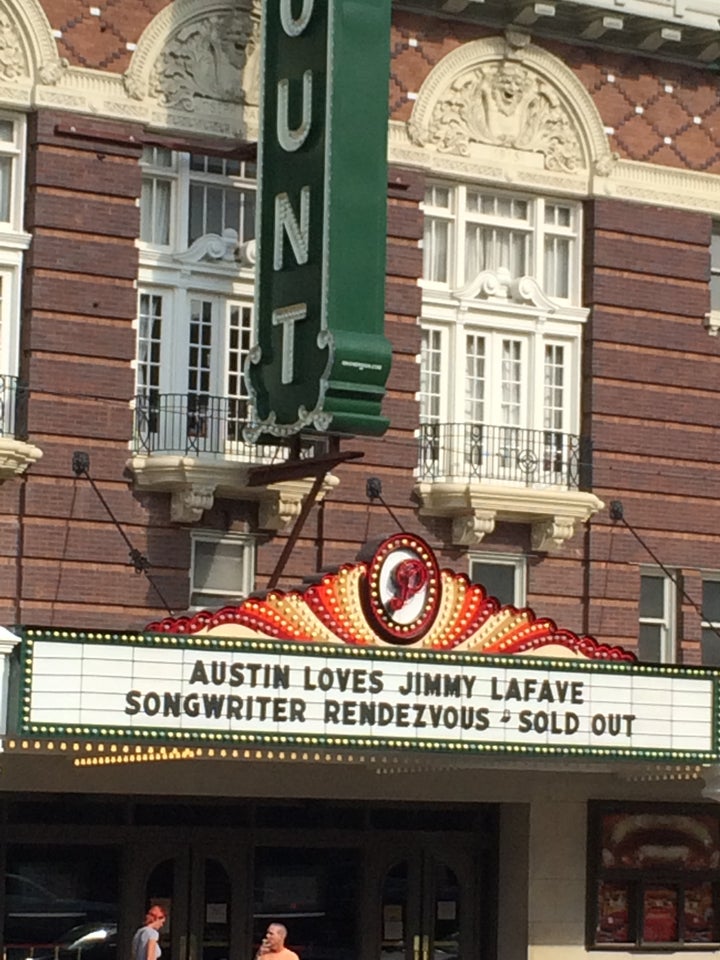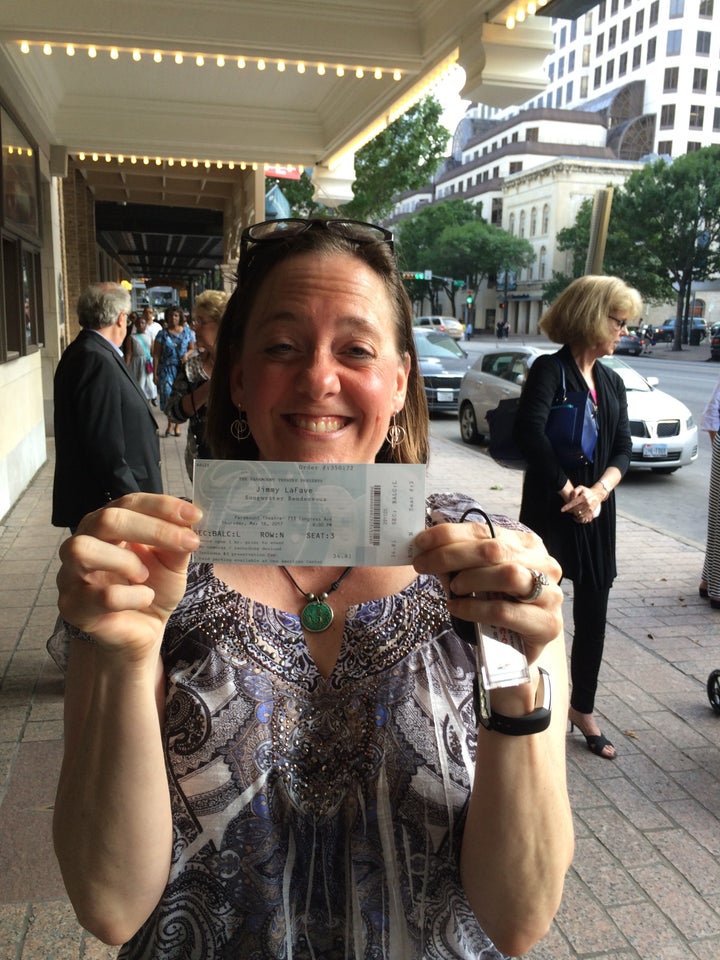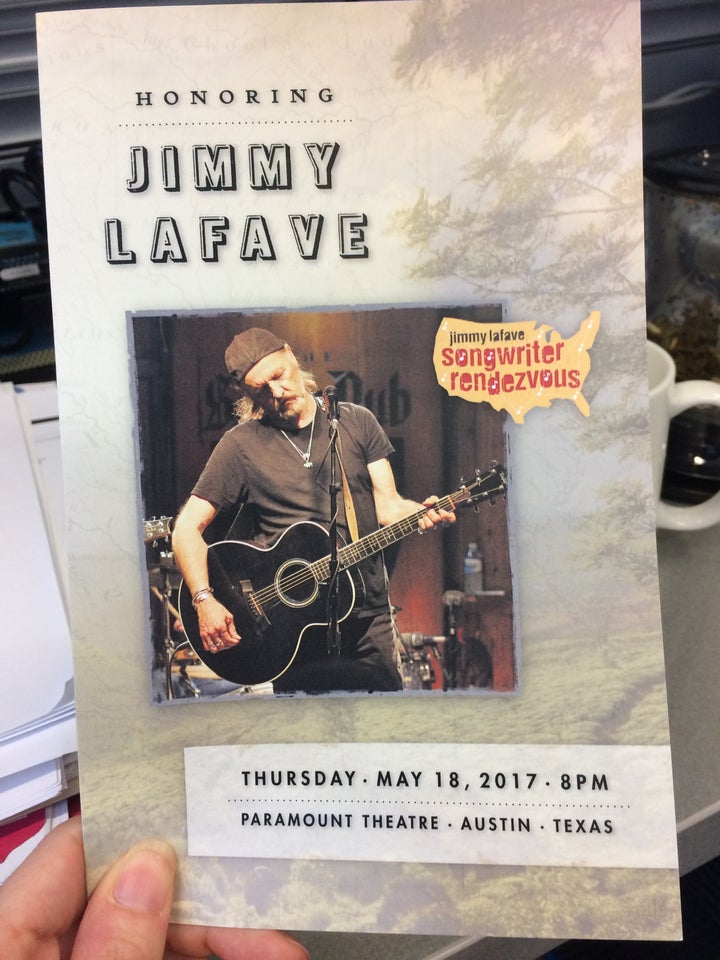 Since I did it all at the last minute, it was costly. But worth every penny. I'd do it all again if I had to (but next time I hope I'd listen to my heart sooner and get a ticket when I could!). I have absolutely no regrets.
There are really no words that can describe the evening. It went on for almost 4 hours. It was incredible, one of the most special experiences I've ever been a part of. Jimmy was so, so sick; he'd declined so much in just the 3 weeks it had been since I'd seen his livestreamed show from Oklahoma. But he made it to the show, and the musicians all sang and played their hearts out for him. The love, joy, sense of community, and of course the incredible music were profound. I'm so thankful that I was able to be there to say goodbye.
Jimmy surprised everyone by coming on stage in his wheelchair at the end of the concert. His voice barely sounding like it used to, he told us all how much he loved us, and implored the music community to take care of his 15-year-old son for him because he loved him so much. A dying man's final wish.
Jimmy then led all of us in a soft, emotional rendition of "Goodnight Irene," a traditional folk song. There wasn't a dry eye in the house as we all softly sang the chorus:
I'll see you in my dreams
Two days after the show, I drove back up to Dallas, got on a plane and headed home, a changed person.
In one of the stories I read on April 20, Jimmy was quoted as saying that he'd "go out in the presence of laughter, music, and friends." And that's exactly what he did.
Three days after the show, on May 21, Jimmy passed away.
Rest easy, dear "friend." Thanks for everything and I'll see you in my dreams.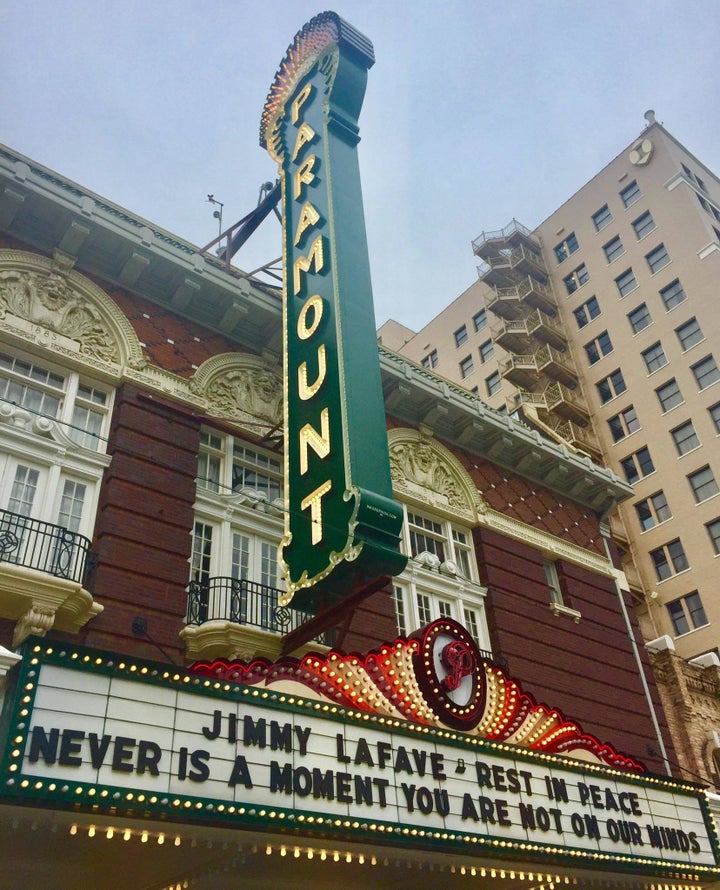 Popular in the Community