I don't know how many online dates I've had, but I should mention that I wrote an entire book about online dating, and we'll leave it at that.
And one thing I've learned is that online dating can be a bit ego-deflating. In actuality, online dating can resemble a gladiator sport, but without that cute Russell Crowe.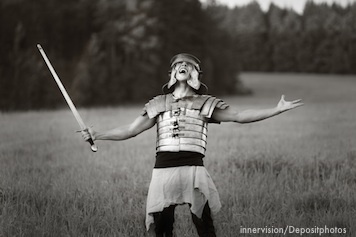 Men call and then disappear into thin air. (I blame my voice, which in unguarded moments sounds like Marge's in the movie Fargo. And yes, I was born in Minnesota.) Men meet for coffee or a drink and then disappear into thin air.
Like every woman who's online dated, men whom I've corresponded with or met sometimes claim to "have met someone else" and then happily continue to appear on the online dating website for months on end.
Relationships that I've thought were promising have derailed under the siren call of endless choice waiting back on the dating sites.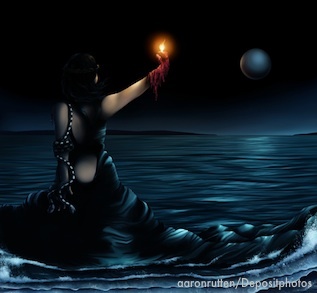 After listening to some of the men I'd met, I decided that online dating was as ego-bruising for men as it was for women. So when I wasn't interested after coffee or a date or two, I began the habit of telling the man I'd met something, or a couple of things, I really appreciated or admired about him.
I found it surprisingly easy to do. Even the annoying guy I met for coffee who kept thinking his ex-wife was driving by (she lived 1,000 miles away) had a really good sense of humor and was kind enough to buy me a scone and another cup of coffee when I went to the bathroom. The guy whom I argued with about how much distance a passing car should give a bicyclist (Should I drive my car into oncoming traffic? I think not) had an interesting take on the political scene and really great, lustrous hair.
I could tell how much men appreciated such a simple gesture from me. Sometimes it was if I had mentioned a physical or personality characteristic they hadn't known they had, or hadn't thought anyone else had noticed.
After a long break from online dating, last summer I got on Match again (after a glass or two of Pinot Grigio), and within two days I met someone who seemed crazy about me. (And me him.) A bit unnervingly, he did seem to be testing me out and after I apparently passed the fishing, traveling to his lake house, cooking from his garden, watching MotoCross, and enjoying a Train concert tests, I declined to start accompanying him on business trips with his new Southwest free companion fare deal, and I was promptly dumped. (I mean, business travelers don't want to go on their business trips. Who wants to fly from Florida to Texas for three days--through Nashville--for fun?)
So that was fine with me. I didn't see myself as a travel sherpa and he did. Astonishingly, he felt the need to write me an email pointing out a few faults of mine. (Two of which I'd been previously unaware of.)
Since I was a bit peeved about the new faults, first I told him that what he was rhymed with p***k, which, um, seemed to irritate him a little.
But then a week later I wrote him my normal farewell email describing all the traits I'd really liked about him (and there were a lot!) and thanking him for the lovely moments we'd had.
I never heard from him again, but most of the men I've dated have appreciated feeling better about themselves after a coffee date or a relationship, instead of worse. I tried to make sure I hadn't ruined anyone's dating mojo or hurt anyone's feelings just because I didn't see myself with a marathon runner who didn't eat meat.
A few weeks ago, a girlfriend of mine described me as having a warm personality and I'm still glowing about it. I continue to feel better about myself, imagining myself as a warm person. (I've always considered myself to be sort of cool.)
Looking back, I am happy with myself that in the ruthless and often cavalier world of online dating, I made a small stride towards making it more civil. I'm not telling anyone how to live his or her life, but if anyone out there is looking for a way to make online dating less like a gladiator sport, well, here's one small, easy way to accomplish that.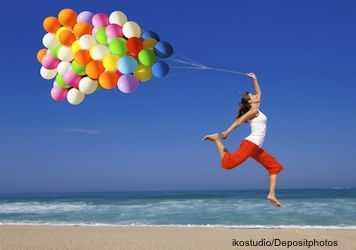 Compliment, and then move on. Appreciate the sheer wonderfulness of the person sitting across from you, and then move on. The truth is that it's fun to think of things you like about someone. (And it makes your day better, too.)
L.V. Krause is the author of Eaten Alive: the Truth about Online Dating for Women. For more articles about dating and life, please visit LVKrause.com.