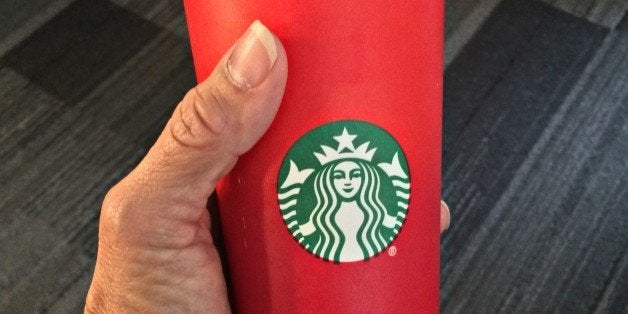 Maybe the company was trying to be more inclusive by removing Christmas decorations from the cups, or maybe they just wanted a simpler design. In any case, it nicely kicked off this year's complaints about a war on Christmas, and even if our attention has been subverted by terrorism around the world, this controversy signifies a growing concern that religion is increasingly so unpopular that is no longer commercial, unless thoroughly watered down.
I do not dismiss those who feel their most important holiday is increasingly secularized, reduced to inclusion with "the holidays," Santa Claus obfuscating Jesus and sales at the mega-mall overshadowing spirituality and prayer.
America is increasingly diverse but still overwhelmingly Christian, and Christmas is the only religious observance recognized as a national holiday.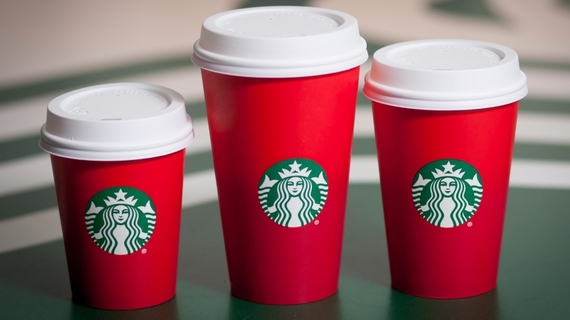 However, the Pew Research Center's poll on religion and public life, released in May, found that Unaffiliated is the fastest growing faith (or lack thereof) in the U.S., at 22.8 percent second to Evangelical Protestants, and just above Catholics. Those identifying as unattached to any particular denomination (which does not necessarily make them atheists) grew by 6.7 percent since 2007. Catholic affiliation dropped 3.1 percent and mainline Protestantism dropped 3.4 percent in that time. Even Evangelicals shrank slightly, 0.9 percent.
The coffee cup change would barely be noticed if not for the larger sense that not just Christianity but all religion is under attack in some form.
Outside of the feel-good Christmas season, when those doing good deeds are likely to be highlighted, religion in the news the rest of the year it is almost always in a negative context: corruption or sexual abuse by a clergy member, intolerant acts or statements by people in the name of religion, and of course, violent terror attacks in the name of fundamentalist Islam. Headline writers seem to delight in them.
When religion is displayed in pop culture, more often than not it's a comedic turn (Seinfeld's Festivus) or perhaps "torn from the headlines" depictions of religious misdeeds or silliness. This year, Seth Rogen vomiting in a church while wearing a Chanukah sweater may be the most memorable image of the holiday movie season.
We will never stop investing as a result of Wall Street scandals, or marrying as a result of prominent adultery and divorces, but somehow we are quick to give up on religion because we keep hearing about misbehaving clergy.
Every faith has its bad apples, as do atheists. But the fact is, no one goes around the world to fight AIDS or Ebola or dig wells or save children, or respond to disasters in the proud name of atheism. Faith-based groups do so routinely.

Members of the Jewish faith who observe rituals and customs that are strange to others typically do not face open scorn, per se, in media and pop culture.
Nevertheless, they often find themselves under a media microscope, with articles, books, films and TV news shows making them objects of curiosity, displayed for gentiles with anthropological commentary.
At the same time, calls for inclusion and recognition of diversity from the left seem much more inclined toward watering down anything religious in the public sphere, rather than increasing recognition of the symbols of multiple faiths.
That's why those offended by the generic "Happy Holidays" and the Starbucks cups worry about a slippery slope.
Next thing you know Christmas is an optional work holiday, In God We Trust comes off the currency, the President is forbidden from using the Bible for his oath of office, and houses of worship lose their tax exempt status, all sacrificed on the altar of the ascendant Unaffiliated tribe.
We're a long way from that point, but we do need more tolerance of religion and recognition of what it means in a positive way for millions of American individuals and families.
But I'd rather see the coffee giant invest in printing up Yuletide, Chanukah, Kwanzaa and other cups to choose from, along with a plain one for the unaffiliated. This would be welcome corporate recognition that diversity does not mean bland secularism and "holidays-ism."
And it would send a nice message that being proud of identity, faith and country all meld nicely together, and can be just as American as an overpriced macchiato.
About the author:
Eli Verschleiser is a financier, real estate developer, and investor in commercial real estate. In his Philanthropy, Mr. Verschleiser is a board member of the American Jewish Congress, Co-Founder of Magenu.org, & President for OurPlace, a non-profit organization that provides support, shelter, and counseling for troubled Jewish youth. Mr. Verschleiser is a frequent commentator on political and social services matters.
Popular in the Community