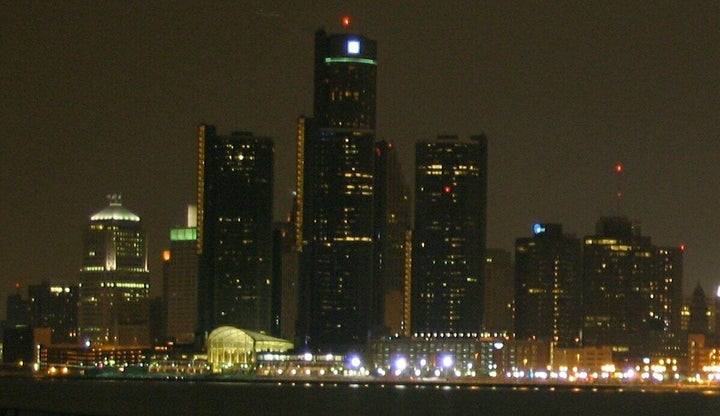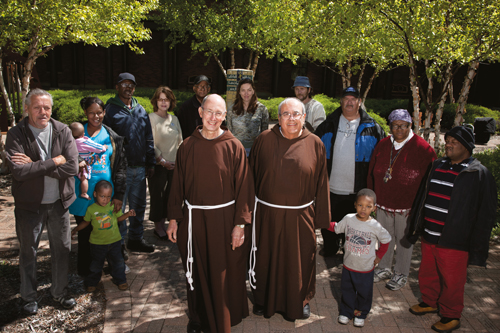 For 40 years, Brother Bob Malloy, a priest of the Capuchin order, has been serving the mentally ill and disabled, and ministering to the poor. Raised in the Detroit area, a decade ago he returned to his childhood neighborhood to run the Capuchin Soup Kitchen. Day in and day out, Brother Bob, as he is familiarly known, sees to the persistent needs of the thousands of men and women that pass through his doors.
With the presidential campaigns heating to a boil, the City of Detroit has become a focus for both candidates, as President Barack Obama and Governor Mitt Romney argue over which measures should have been taken during the auto bailout. For many in Detroit, the words in Romney's "Let Detroit go bankrupt" op-ed piece in the New York Times echo in their minds, as they continue to struggle through today's economic reality. As Arianna Huffington recently noted, many have given up hope that their political leaders will provide them with the necessary help. But if not them, then who?
Two years ago, photographer Paul Mobley and author and editor Katrina Fried set out to find 50 of the country's most inspiring social entrepreneurs, and the results were nothing short of remarkable. The groundbreaking visual book provides stunning portraits accompanied by first-person narratives, highlighting the stories behind the causes.
During an interview for the book, Malloy said, "No matter how frustrated I am with someone or they are with themselves, I always tell them, 'I'm never giving up on you.'" After 40 years of serving the mentally ill and disabled and ministering to the poor, we believe him.
This passionate individual is making significant, measurable differences in the lives of so many. He earned his place among these 50 pioneers, who boast a variety of surprising backgrounds and beginnings, and he leaves no doubt that any "ordinary" citizen with the requisite amount of passion and ingenuity can create extraordinary change. There are no more excuses.