When the crooner Giacomo Gates tackles a project, you never know what to expect, but you can pretty much take it to the bank that it will be both entertaining and interesting. This tall, rugged, one-time heavy equipment operator with the sonorous baritone is not exactly what we have come to expect when we think of the famous male jazz baritones of the past. Think of the suave Billy Eckstine with his pencil thin mustache and tailored zoot suit, the seductive, sultry voice of a Johnny Hartman or the elegant savoir faire of a Nat Cole. Gates demeanor is more that of a hip, laid-back working man's Dean Martin.
His voice is rich with experience and he can deliver lyrics with an easy, self-deprecating humor. Music lovers who appreciate the art of storytelling, the craft of a well-turned phrase or exquisite timing, love Giacomo Gates. He is grounded in the music of do-wop, be-bop, jazz and the Great American songbook. He can scat with the best of them and most importantly the cat can swing.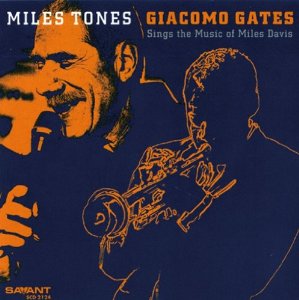 Giacomo Gates: MilesTone Savant
Gates has an eclectic; some would say quirky sense of taste in the music he chooses to sing. A recent previous project found him doing an album of the music of the great poet/singer/songwriter, Gil Scott-Heron. A dicey choice for Gates, Heron's music, though prophetic and controversial, is black counter-culture music, decidedly out of the mainstream. Gates took care in selecting the Heron material wisely, only choosing those songs that he thought he could sing authentically and from his own perspective. The result The Revolution Will be Jazz was a critical success.
Like Heron, Gates is one of those artists who took an unconventional route to singing. His one-time Alaskan pipeline adventure is a now a well-known part of the man's mystique. Once committed to his course, he struggled to be accepted as an artist by hanging around clubs, waiting till the end of the night to sit-in with some of his heroes, just to get his chance to sing the music. Eventually he was accepted by those most important to him, his fellow musicians.
When he is not performing on the road or in a recording studio, he is teaching vocal improvisation to aspiring jazz students at Wesleyan and Southern Connecticut University. He is nurturing a whole new generation of musicians and music lovers, enlisting them to appreciate the arts of vocalese, scatting or the subtlety it takes to sing a ballad with authentic sensitivity.
Gates repertoire includes standards from Cole Porter, the Gershwins and Julie Styne, but his inclination is to his dig deeper into the songbook. He mines gems from more obscure sources like Bobby Troupe, Oscar Brown Jr., Eddie Jefferson, Dave Lambert and Jon Hendricks. He will scat or mimic horn solos to songs by Horace Silver, Dizzy Gillespie or Charlie Parker. He credits his improvisational style as much to his listening of great saxophonists like Lester Young and Lou Donaldson as he does to vocalists like the aforementioned Jon Hendricks, Mark Murphy, Dave Lambert and Eddie Jefferson.
So it was a natural evolution for Gates to take on the work of another horn player, this one the great Miles Davis, for his latest project. Miles Tones, Giacomo Gates sings the Music of Miles Davis, is perhaps his best effort yet. The album features songs composed by Davis and music that the trumpet player made his own. Miles Tones is a wonderful cross-section of some of Davis' more memorable work only this time with lyrics added.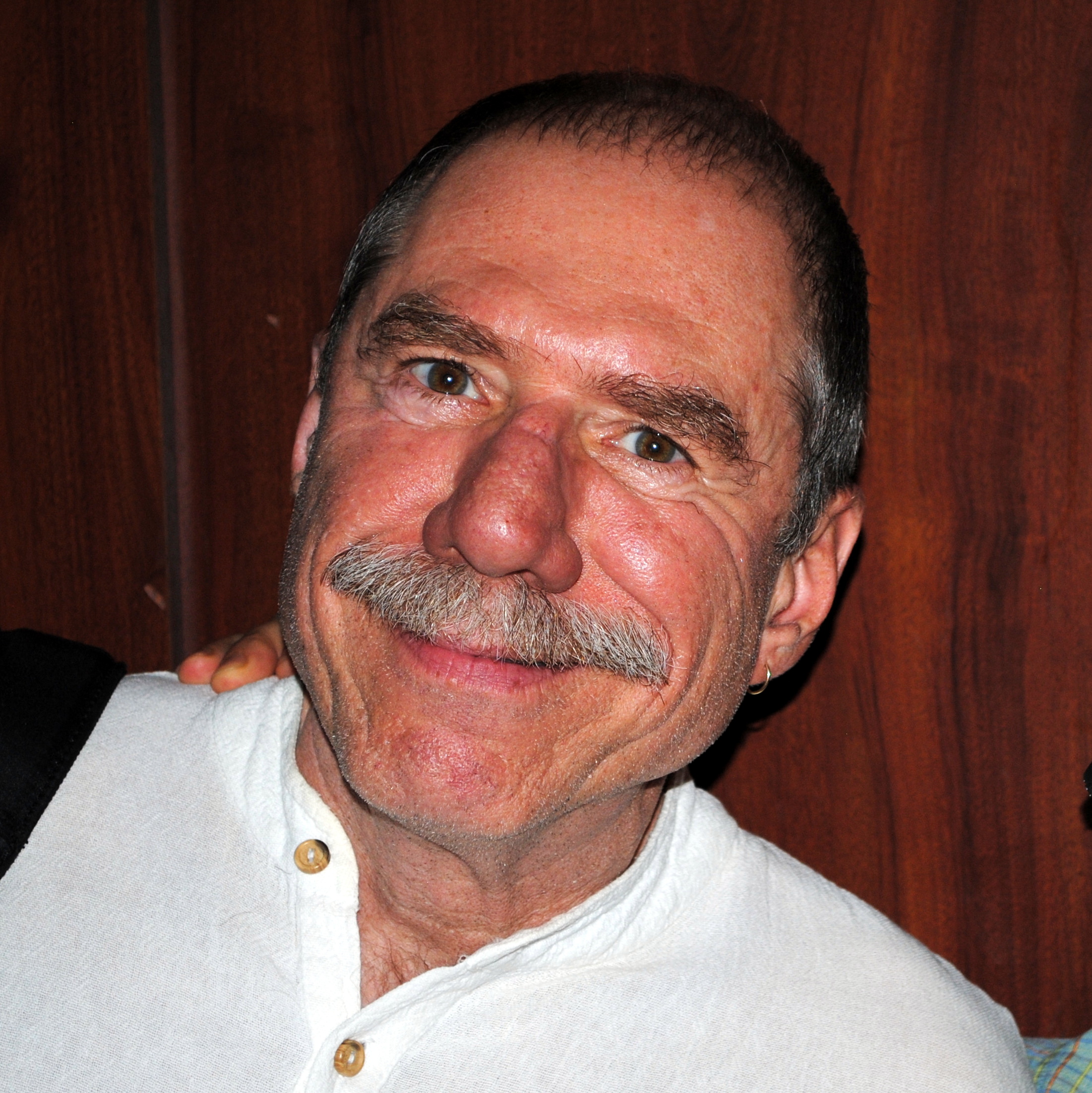 Giacomo Gates photo by Ralph A. Miriello
From the seminal Kind of Blue album, Gates offers his own versions of "All Blues" with the lyrics supplied by Oscar Brown Jr and "So What," inspired by his mentor Eddie Jefferson. From the Davis/Gil Evans collaboration The Birth of Cool sessions, Gates coos to "Boplicity", relaying a brief history of bebop through song.
From Davis' 1958 album Milestones comes the title track. A cool swinger; it is re-invented with lyrics penned by Gates himself. Clever lines like "who will take the measure of you, when your life is through, life's your treasure spend it wisely, its' all up to you." Some hot solo playing by trumpeter Freddie Hendrix, guitarist Dave Stryker and pianist John Di Martino just add to the wonderful swing created by the journeyman rhythm section of Lonnie Plaxico and Vincent Ector.
A ballad by Sammy Cahn and Julie Styne "I Fall Too Easily," from Miles 1963 album Seven Steps to Heaven, and "You're My Everything" from the 1956 record Relaxin' with the Miles Davis Quintet are both sung with warmth, imagination and some superlative trumpet work by Hendrix.
Gates sings both Bernie Hanighen's and Babs Gonzales lyrics to and the Monk classic "Round Midnight" from Davis's 1956 Round About Midnight album.
The upbeat and swinging "Four" from the Davis 1964 "live" album Four and More , is perhaps Gates most ambitious vocal performance on the album. He negotiates the difficult Jon Hendricks lyrics admirably. Catch the lilting swing of his vocal at the 2:26 mark as he perfectly cadences the alliterative lines "you love a little and live a little and take a little and give a lot, still the total is happiness", -just masterful.
Perhaps the catchiest tune on the album is Gates rendering of the Davis/Marcus Miller funk-infected composition "Tutu" from 1986 album of the same name. Powered by Lonnie Plaxico's electric bass, Stryker lends a funky solo that simmers with feeling; shades of guitarist Larry Carlton's playing with the Crusaders. Pianist John Di Martino tickles the ivories with a blues-tinged solo reminiscent of Joe Zawinul during his days with the Adderley brothers. . Trumpeter Freddie Hendrix walks the tightrope, acknowledging Miles in his playing while joyfully not trying to imitate him.
"Walkin'" is the closing tune from Davis 1954 album of the same name. Plaxico's buoyant bass pushes the piece along nicely and Freddie Hendrix provides a taut muted trumpet in the spirit of Miles. As usual, Gates assembles a great supporting cast who are superb throughout the album. They provide polished accompaniment and tasty improvisations, musical elements that lend authenticity while retaining a wholly original sound. Miles Tones is another Gates success and worthy of a Miles Davis tribute.
To view an in-depth interview with the singer click here.
Popular in the Community