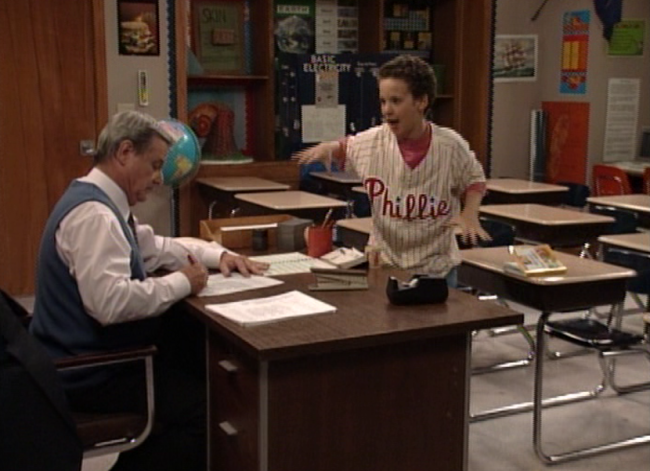 Baseball is the best. The NFL is too much like free-market capitalism and the NBA playoffs last too long. MLB, though, is like nothing. Christopher Robin told Winnie the Pooh that his favorite thing is nothing. That's kind of what baseball is. There's no slam dunks or quarterback sacks. Baseball is quiet and meek. And Sylvia Plath says the meek shall "inherit the earth."
Now that the meek MLB season is starting again, here are 10 teams to heed, 10 players to heed, and 5 other things.
10 Teams to Heed
1. Philadelphia Phillies: I'm not sure who plays on the Phillies anymore now that Ryan Howard doesn't. But the Phillies are Cory Matthews's favorite team, so I had to include them.
2. Chicago Cubs: The Chicago Cubs won the World Series last year. It was a big deal. Eddie Vedder, Bill Murray, and more all cheered them on. Hopefully, the Cubs won't win this year.
3. St. Louis Cardinals: Lots of people hate the Cardinals, but they are my favorite baseball team. If Adam Wainwright and Mike Leake pitch better, and if their defense doesn't act like a drunk bro, then they can beat the Cubs.
4. New York Yankees: Previously, the Yankees signed most of their good players from poorer teams who couldn't afford them anymore. Then the Yankees cultivated their own minor league system. That's lead to Gary Sanchez and Greg Bird. Maybe the Yankees will be a Wild Card team.
5. Boston Red Sox: I don't like Ben Affleck and I don't like Matt Damon, so I don't like the Boston Red Sox.
6. Kansas City Royals: They once had the best bullpen. Now, Wade Davis plays for the Cubs and Greg Holland plays for the Colorado Rockies. They have Kelvin Herrera, but the Royals will still probably be bad this year.
7. Toronto Blue Jays: Drake is from Canada. Sometimes it's OK to listen to a Drake rap. But it's hardly ever OK to listen to one of his romantic R&B songs.
8. New York Mets: Terry Collins's hissy fits are amusing.
9. Seattle Mariners: The Mariners have one of the prettiest stadiums in baseball. They also have Robinson Cano, who is kind of represented by Jay-Z.
10. Cleveland Indians: The Indians almost won the World Series last year, but Terry Francona didn't take out Bryan Shaw after the rain delay. In 2014, the Royals lost the World Series in a close game 7. The next year, they won. The Indians also play in the American League Central and they are also in the Midwest (they aren't, though, also attached to a name that many are offended by), so maybe the Indians will win the World Series this year.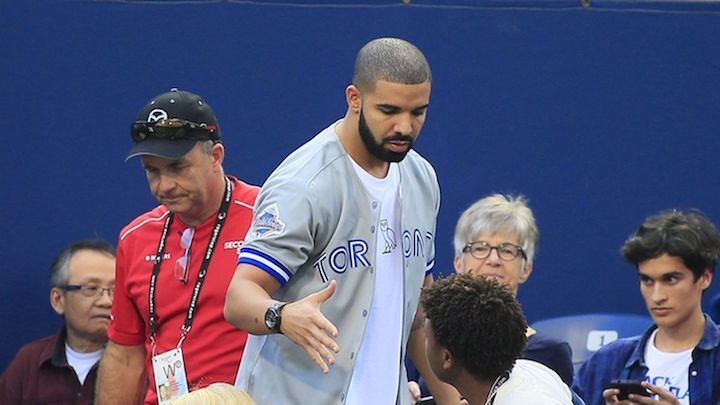 10 Players to Heed
1. Gary Sanchez: The Yankees catcher hit 20 home runs in 53 games last year. This means, that if Sanchez plays in 159 games, he'll hit 50 home runs. But don't hold your breath.
2. Wade Davis: The Cubs traded for Davis after Aroldis Chapman went back to the Yankees. Davis is probably as good of a closer as Chapman. But Davis hasn't been accused of pushing and choking his girlfriend yet.
3. David Ortiz: David Ortiz doesn't play for the Boston Red Sox anymore. What will he do? Maybe Donald Trump will appoint him Head of Homeland Security if whoever is Head of Homeland Security now gets caught communicating with Russia.
4. Chris Sale: When he played for the Chicago White Sox, Sale got in trouble for cutting up his "throwback" jersey. If Sale gets in trouble in Boston, he can just have Affleck and Damon cover up for him. They're good at that.
5. Matt Harvey: Maybe that World Series game cursed him.
6. Kolten Wong: The St. Louis Cardinals second baseman already wants to be traded.
7. Jason Heyward: During Christmastime 2015, Heyward signed a $184-million contract with the Cubs. The Cubs won the World Series, but not because of Heyward. He batted .230 during the regular season and .104 during the playoffs. Heyward, however, did win a Gold Glove.
8. Bryan Buxton: The Twins center fielder is supposed to be an All-Star. But his first two seasons have been subpar. Maybe this season he'll be really good.
10. Jung Ho Kang: Many people have been impacted by the new immigration policies. That includes Kang. From South Korea, he got his third DUI in December and now he can't get a visa to come to America and play third base for the Pittsburgh Pirates.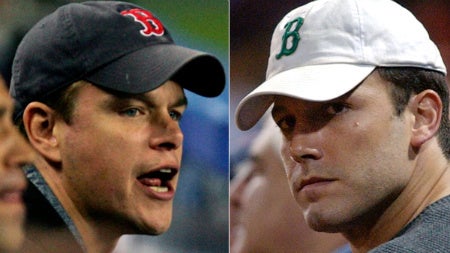 5 Other Things
1. No Clocks: Baseball is the one big sport that doesn't need clocks. It should stay that way. If the apocalypse happens, and all electricity stops, then the NBA and NFL will stop too. But MLB won't.
2. No Intentional-Walk Change: This is stupid. If someone wants to intentionally walk a batter, they should have to throw all four balls.
3. No Free-Market Stadium Names: The White Sox stadium is "Guaranteed Rate Field." The Mets play in "Citi Field." The Arizona Diamondbacks play at "Chase Field." Maybe next time just name the stadium "Poop Field" instead.
4. No Mathenying: Don't be stupid, Mike Matheny.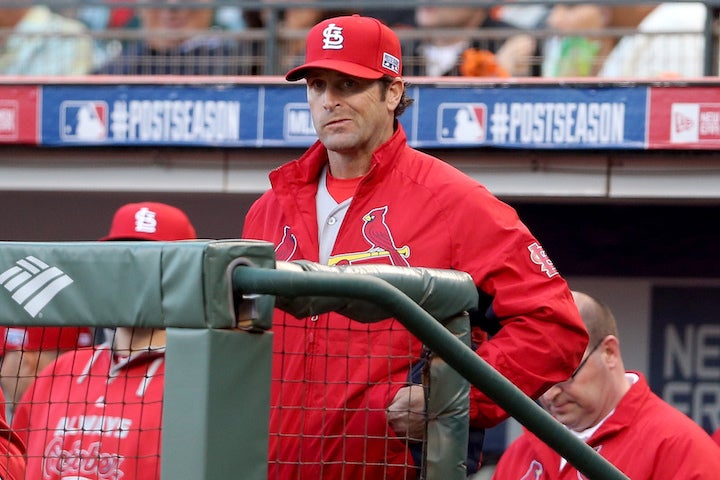 5. No Night Games: This is provocative, but maybe MLB should try playing all games in the daytime with no electricity. It will prepare them for The End.
REAL LIFE. REAL NEWS. REAL VOICES.
Help us tell more of the stories that matter from voices that too often remain unheard.
BEFORE YOU GO