We're rearing to get decorating in Tyler's house and the dining room feels like the perfect place to start! It's at the center of the house and you see it right when you walk through the front door. It was previously painted an "eww" persimmon color, with no light fixtures, so we refreshed with 1920s-appropriate white -- Benjamin Moore's Decorator's White CC-20, to be exact -- and added an amazing, midcentury-inspired chandelier, contrasting sconces and all kinds of decor for a vintage, eclectic look that Tyler loves!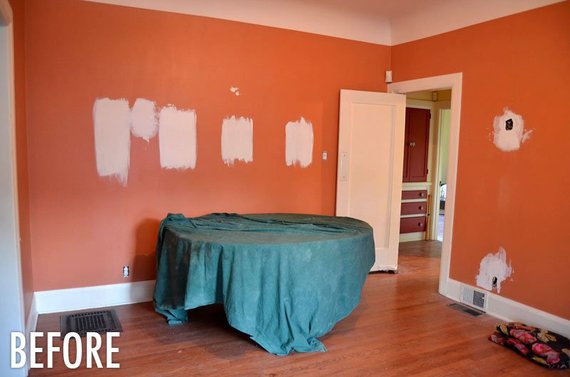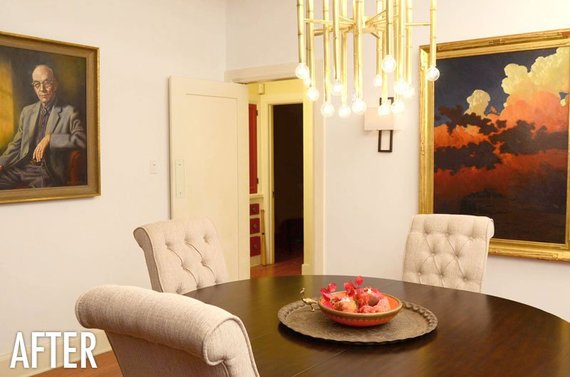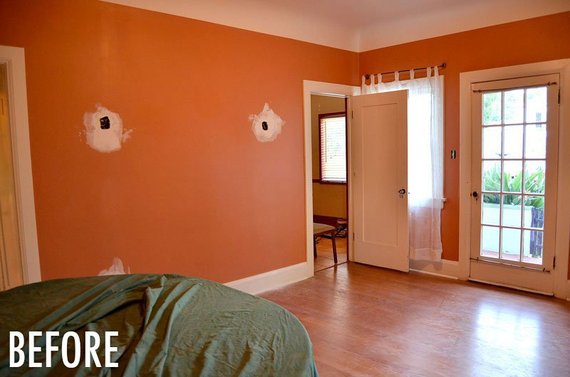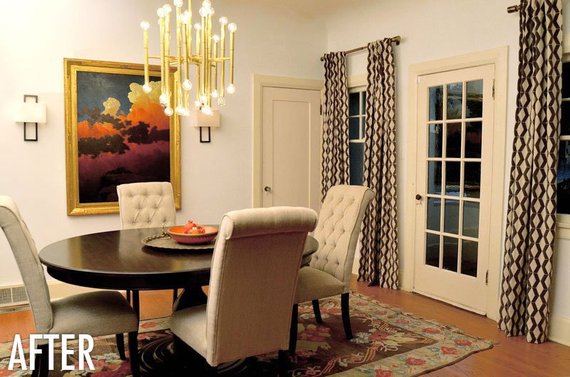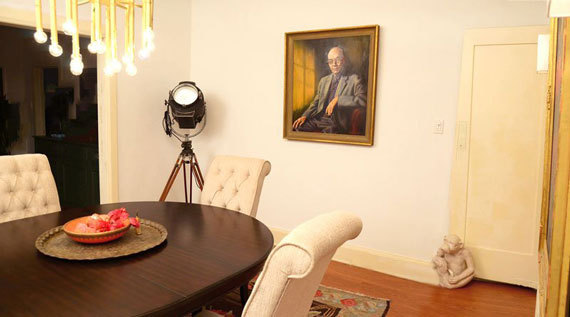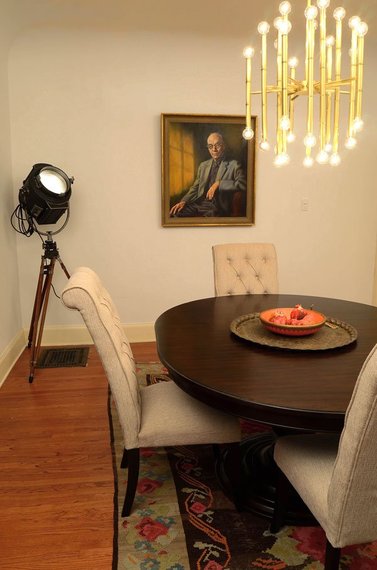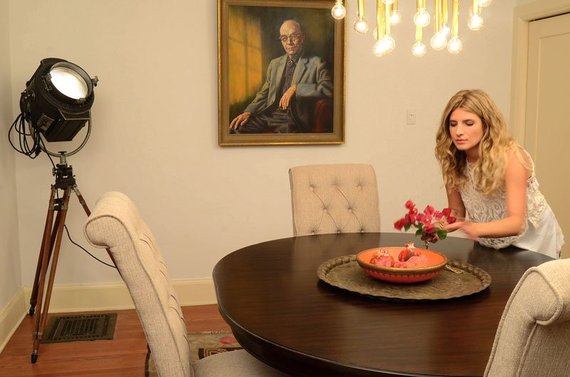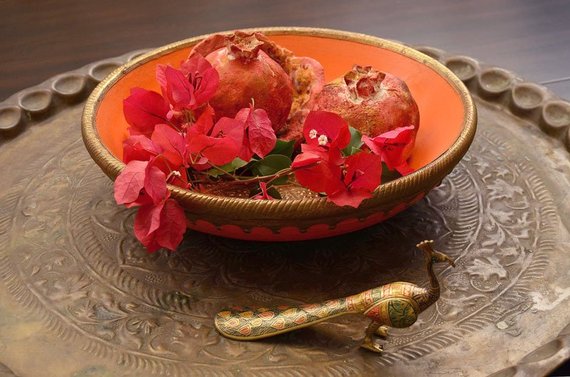 DIY Salt Dough Pomegranates
1 cup salt
4 cups all purpose flour
1.5 cups warm water
mixing bowl
mixing spoon
oven
acrylic paint
painter's palette
paint brush or foam spouncer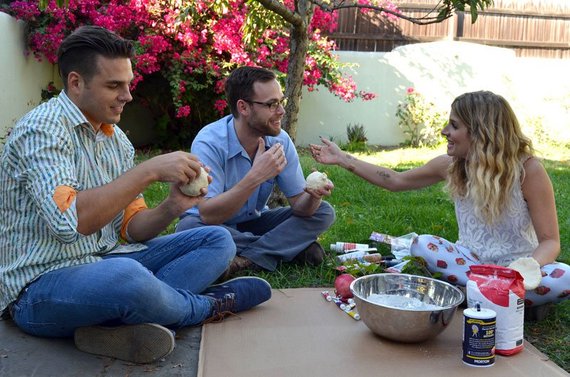 Mix the flour, salt, and warm water together until fully incorporated and the mixture is doughy.
Form your fruit shape with your hands.
Bake your sculpture at 325 degrees for around an hour to an hour and a half. Keep checking the dough after the hour mark and take them out of the oven once they're hard. Let cool.
Lay out your paint colors on your paint palette - I used a variety of red, brown and ochre.
Use the foam spouncer or paint brush to paint the cool and hard dough to make it look like a pomegranate - layering paint helps to achieve a natural look.
Display in a tray or bowl and enjoy...but don't eat them silly!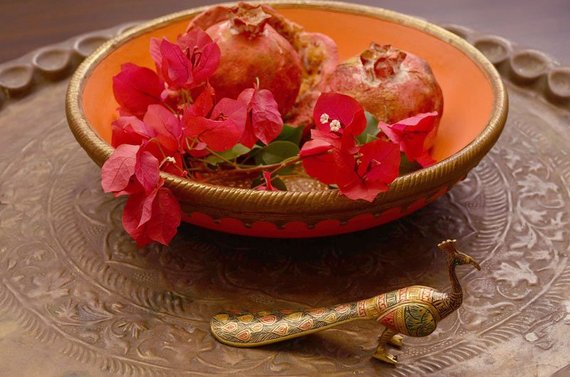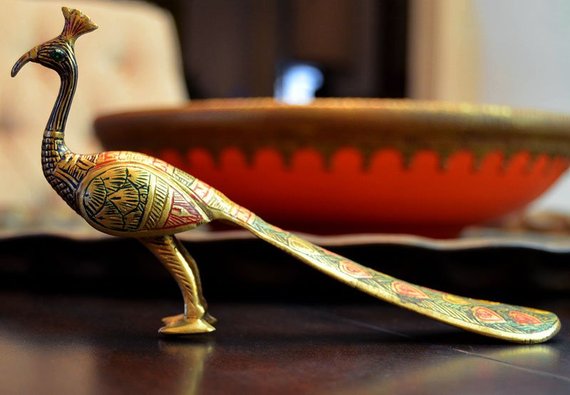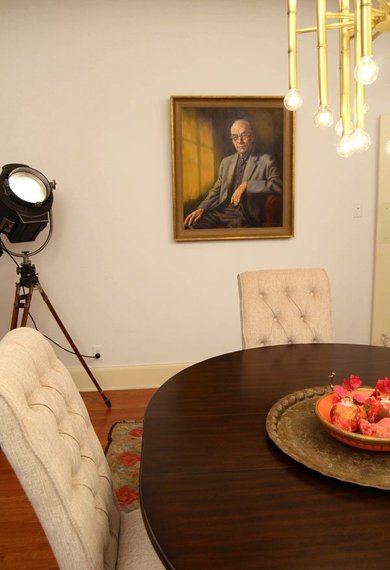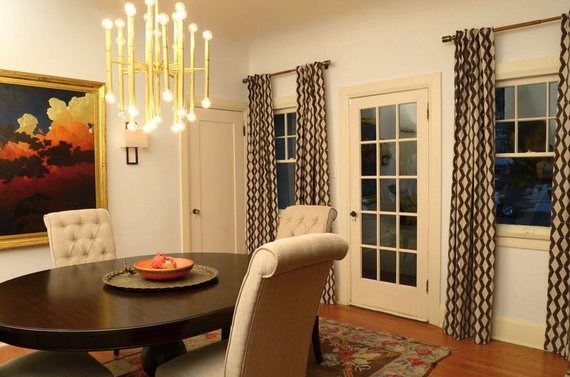 Related