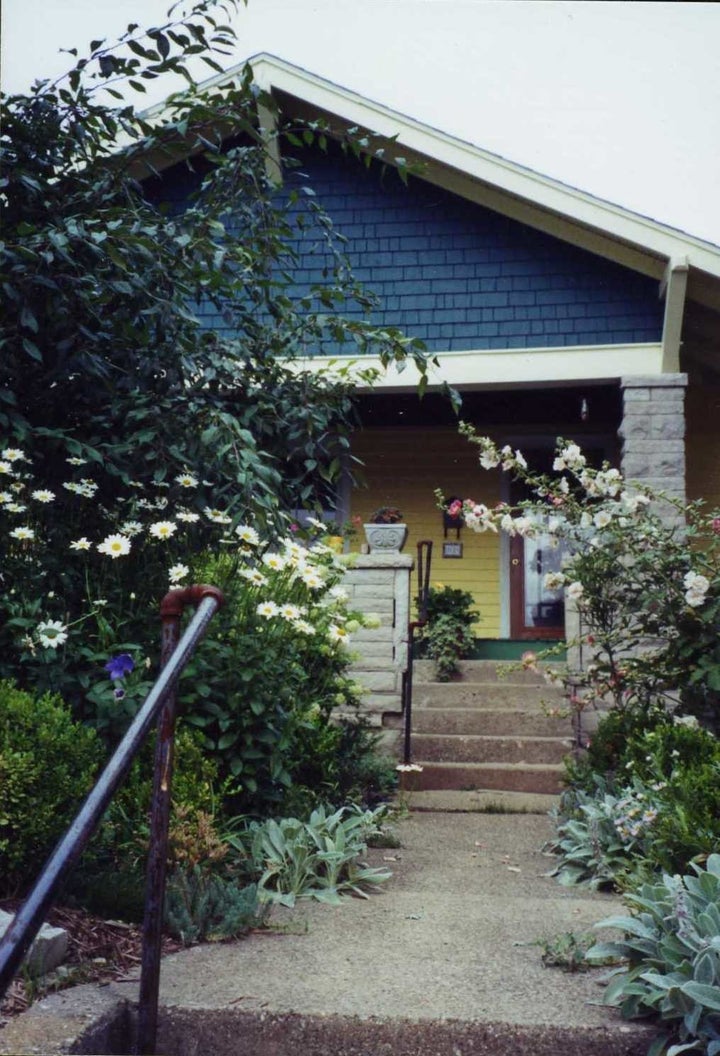 Like most girls born circa 1960, my sister and I were raised to want two things in life: a husband and a house, in that order. So pervasive was this expectation among the members of our middle-class, third-generation-American cohort that it did not even have to be spoken. The message was everywhere -- in TV shows, in magazine ads ... not to mention in the hushed conversations of great-aunts anxious lest a beloved niece suffer the indignity of never marrying.
Throughout childhood, my future husband and house were ever-present, if only in the faintest of outlines. Oddly, the house made a stronger impression than the man. Long before I fantasized about kissing or even conversing with a man, I had pictured the house, a cottage surrounded by garden. There, I knew, I would be able to be myself, without answering to others. (That I would have associated "home" with not having to answer to others, or at least an other, is ironic, especially in retrospect; presumably this persistent quirk in my understanding of home can be implicated in the failure of my two marriages. "Don't touch anything while I'm away," the men in my life have learned to stammer as they depart on business or vacation, scarred by previous returns to the hell of a kitchen or bathroom remodel-in-progress.)
Only in my late 30s, when I found myself in a small Indiana town, exhausted after years of chasing the greener grass on the other side of a degree/marriage/relocation/[insert your own key to reinvention] and miffed at the ending of yet another relationship, did I finally begin to understand that having a home of my own could itself be a kind of relationship.
Unable to find a job directly related to my degrees, I had returned to self-employment as a cabinetmaker, the occupation I'd trained for as a Cambridge dropout responding to her stepfather's routine insults: "What are you, Nance? Useless."
I fell in love with my 1925 bungalow the first time I saw it -- not because of its location (across the street from my city's soup kitchen and homeless shelter, and midway between a factory and a hospital, which ensured a constant flow of noisy traffic) or especially impressive architectural features, but because it was perfectly modest and had clearly been loved. The tidy front lawn, white clapboard siding, and aluminum storm door, its central panel fashioned around a letter -- for Pope, the family that had lived there since its construction -- melted my heart. The pristine interior, suffused with the presence of the widow who had loved it her entire adult life, confirmed the thrilling realization: This was my house.
It wasn't long before the boyfriend who'd moved there with me found his own place. Utterly exasperated, I devoted all my spare time to the house: pulling up carpet, stripping wallpaper, painting rooms, installing '20s-style cabinets I built in the basement. I started a riotous cottage garden that would eventually surround the house and spill down the front slope to the street.
Sometimes I took in paying renters. Other times, I took a break from human companions and indulged in the deep pleasure of having the house to myself.
Not that it was ever easy. I worried about finances and often wondered whether I would ever again enjoy a relationship with a man. Still, it gradually hit me: My house itself had become a kind of partner. I spent my nights embraced by its sloping eaves. When I gave to the house, whether by painting a room or planting a flowering vine; it delighted me with beauty. Equally important, the house provided irrefutable evidence of my abilities. My stepfather had been wrong.
Just as the house offered me shelter and protection, I felt a growing obligation to care for it -- not just its structure and systems, but its history. It had been the lifelong home of a family before me, and I wanted to steward it for them. The house was filled with that family, from marbles the children had lost in the garden to old newspapers with which their parents had lined the attic. And then there were the hooks-and-eyes mysteriously screwed to the exterior doors -- "Chicken latches," Mrs. Pope's son had called them when showing me around the house just after the closing. He'd used the latches to keep his own son, nicknamed Chicken, from leaving grandma's house without being noticed. The more I learned about the Popes, the deeper grew my appreciation of my larger home, the town of Bloomington, which deepened my sense of belonging to a community. Though more diffuse, this, too, was a dimension of my relationship with my house.
In the end, my home allowed me to be myself in a far truer sense than that of merely not having to answer to others. My relationship with my house, characterized as it was by the typical variety of rewards and challenges -- holiday parties and plumbing disasters, paying renters and transient boyfriends, professional crises and successes -- allowed me to become the person I'd always sensed I could be.

PHOTOS from "A Home of Her Own" by Nancy Hiller: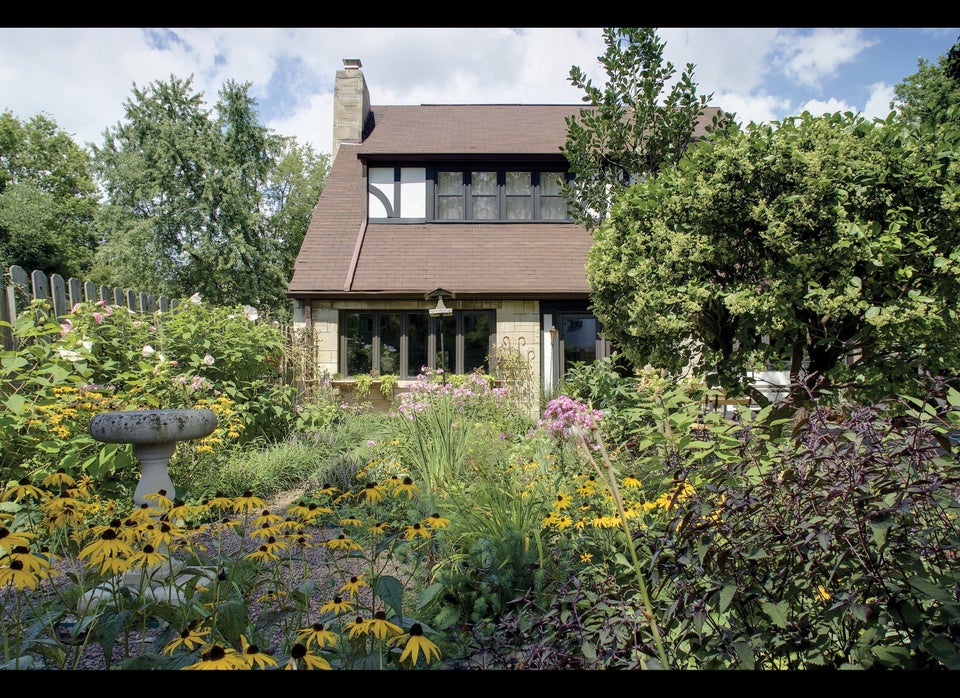 'A Home of Her Own'
Related
Popular in the Community